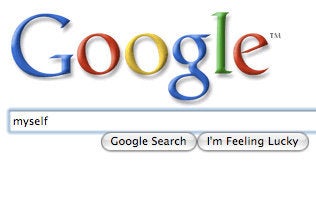 There has been much discussion about the impact of the so-called "information age." Prior to 2003, mankind had generated a sum total of 5 Exabyte's of content historically. Today it is estimated we generate this amount of content measured in days. Google CEO Eric Schmidt:
Between the birth of the world and 2003, there were five exabytes of information created. We [now] create five exabytes every two days. See why it's so painful to operate in information markets?"
So what impact does all that content have on our society? How do we value 'things' when knowledge is pervasive, when money is digital, and when you can no longer protect an idea or concept legally because information scarcity no longer applies? The level and rate of change that we are experiencing today is likely to accelerate over the next 50-100 years. We will be undergoing periods of constant disruption this coming century, and the disruption we face every 10-15 years, may be something our forebears only have had to deal with during their entire lifetime.
Where is it all coming from?
Geographically, in 2010, the majority of email users were located in Asia/Pacific (47%). Europe accounts for about 23% of all users, North America has about 14%, and the Rest of the World has around 16% of all users. In 2010, the typical corporate user sent and received about 110 messages daily. Roughly 18% of emails received were spam, comprising both actual spam and "graymail" (i.e. unwanted newsletters, alerts, etc.) (Source: Radicati Group -- Email Statistics Report)
According to Facebook, more than 30 Billion (no that's not a typo) pieces of content are shared on Facebook each month. Facebook users also install more than 20 million applications, and link through to more than 250,000 external websites every day. The average number of friends is 130 per user. With close to 600 million actives users, 50% of whom are logging on daily, the amount of content FB alone generates is staggering.
As of September 2010, Twitter has 170m users and is growing at the rate of approximately 350,000 new users a day. This results in a staggering 95m tweets per day. Twitter's search engine is now receiving close to 1 Billion search queries per day. To put their growth into perspective they had 105m registered users in April 2010, and by September that had grown to 170m users.

LinkedIn, considered the premier business social network of today, already has close to 100m users, with a new LinkedIn member joining every second. LinkedIn has empowered users to find new jobs, raise startup funding, secure new business and deals, support charity efforts, and to find new staff - all through content generated on the site.
Now let's talk about YouTube. Depending on whom you ask YouTube is now considered either the most popular search engine on the web, or the second most popular. YouTube users upload more than 24 hours of video to YouTube every minute of every day. More video is uploaded to YouTube in 60 days, than the 3 major TV networks in the US have created in the last 60 years. YouTube gets over 100 million views per day.
The impressive thing about YouTube, Facebook, Twitter and LinkedIn, who between them now have access to almost a billion people, is that these businesses didn't exist 10 years ago. Nor did their content.
2010 finished out the year with around 6.5 Trillion SMS messages worldwide. That's a lot of content. Considering that most people didn't start using the Short-Message-Service until 2002, this is tremendous growth. In the US in 2011 more than 200 Billion messages will be sent monthly. William Dudley, Sybase 365:
All of this talk about trillions got me thinking - how much is 1 trillion? 1 trillion seconds = 32,000 years. Another way of looking at 1 trillion is that 1 trillion SMS messages is approximately 32,000 messages per second for every second of 1 year. And the world is up to just over 3 trillion for the 1st half of 2010.
Increasingly, however, Y-Gens and digital natives are using mobile instant messaging, Facebook messages and other non-SMS mobile messaging platforms. Email use is on the decline for this demographic also. That doesn't mean content proliferation is decreasing, it just means that these groups are finding more efficient mechanisms to communicate, and their communication is becoming more contextual.
With all of this content, the big business in the future will be the ability to manage this flow of information and content. Increasingly, we'll see Google, Apple, handset manufacturers, and developers looking to build better filtering mechanisms or systems that learn about the content we like and utilize, and prioritize this.
Google has already deployed their Priority InBox mechanism, designed to filter your most important messages and communications. App developers like My6Sense are using techniques like Digital Intuition or Dimensionality Reduction to prioritize streams of RSS content based on blending, semantics, correlation and other techniques.
In the future this will be big business. If you are in business today and you are regularly communicating with customers, you need to start thinking about creating a dashboard for customers to configure when and how you will communicate information about your relationship with them. It's no longer enough to assume they will open your envelope, read your email, receive your SMS, or accept your unsolicited phone call to their mobile phone. You need to start seeking permission for the communications you have with your customers, and allowing customers to choose how and when they receive them. If not, very soon they'll start to filter you out of the conversation.
Related
Popular in the Community