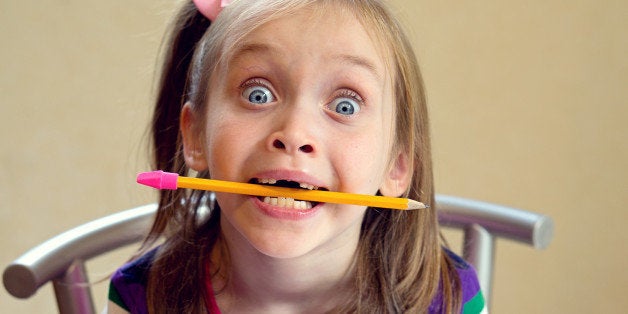 The portrait of the American student buried under a crippling load of homework has been way overblown in news articles, argues a new report from the Brookings Institution, a Washington-based think tank.
Homework loads have actually been stable over the last 30 years, despite front-page reports of overworked kids and a century-old "war on homework," according to the report, one of three released Tuesday by Brookings' Brown Center on Education Policy. The study relies on federal surveys of students before they took the National Assessment of Educational Progress, a parental survey by MetLife, and University of California, Los Angeles's Higher Education Research Institute survey of college freshmen.
The image of kids drowning in homework has been swirling for years. In 1900, Ladies Home Journal editor Edward Bok called homework "A National Crime at the Feet of Parents," resulting in what the new study's author, Tom Loveless, called "an anti-homework campaign ... that grew into a national crusade."
In 1901, California banned homework for any student younger than 15. More recently, major publications have joined the war on homework, arguing it hurts students -- in part, said Loveless, due to the No Child Left Behind Act's focus on student performance. Last fall, The Atlantic magazine featured a titled "My Daughter's Homework is Killing Me."
The war on homework also has gained steam recently from parents concerned about a new wave of standardized tests attached to the Common Core State Standards.
But the Brookings study gives ammunition to those who worry students actually may have too little homework.
"When you read the anti-homework story in The New York Times, you picture kids under intense pressure to achieve, like a rat race," said Loveless, referring to a 2011 article that described "a wave of districts across the nation trying to remake homework" amid cries of over-testing. "When you look at the history of complaints over homework, you have this idea of kids who are crushed."
But that's more the exception than the rule, Loveless said. He found, in general, that "the homework load has been remarkably stable since 1984.". According to the study, 22 percent of 9-year-olds in 2012 reported they had no homework, compared with 5 percent who reported having more than two hours of daily homework.
The National Assessment of Educational Progress survey asked questions of students aged 9, 13 and 17. The average homework load for 9-year-olds has increased since 1984. But Loveless said that can be explained by fewer students who report having no homework, and an increased number of students who report having less than an hour of nightly homework.
For 13-year-olds, according to National Assessment of Educational Progress, the load has lightened slightly. Students who reported one or two hours of work per night declined from 29 percent in 1984 to 23 percent in 2012. Students reporting less than one hour of homework a night increased from 36 percent to 44 percent during the same period.
Meanwhile, the number of 17-year-olds reporting no homework grew from 22 percent in 1984 to 27 percent in 2012. Eleven percent of 17-year-olds told questioners in 2012 they simply didn't do their work.
"NAEP data do not support the idea that a large and growing number of students have an onerous amount of homework," Loveless wrote.
The parent survey found 61 percent of parents satisfied with the amount of homework their kids got in 2007. Only 38.4 percent of the college freshmen surveyed by UCLA said they spent at least six hours per week studying or doing homework in 2012.
Overall, Loveless concluded, "homework horror stories" should be told in better context, and seem to come from "the very personal discontents" of a small groups of parents. He said public policy is too blunt an instrument to settle the homework fight.
Others said they were unconvinced by the Brookings study.
"They've dug up old data ... to justify the argument that people who are concerned about homework are a bunch of whining parents who don't like schools anyway," said Etta Kralovec, an education professor at the University of Arizona whose books include The End of Homework.
Kralovec said she thinks homework should be abolished entirely, and breaks down according to socioeconomic status. "I see kids in upper-middle class families, and there's huge expectations on those kids to do well in school and to get accepted into Ivy-League colleges," she said. "Poor kids, who have oftentimes uneducated parents or no educational resources, work on a very different problem: Not having access for resources to do it."
Michael Petrilli, executive vice president of the right-leaning Thomas B. Fordham Institute, also noted the socioeconomic homework divide, but drew the opposite conclusion.
"The concern about American kids doing too much homework is not only overblown, it's incorrect," Petrilli said. "Most American teenagers are going to a non-selective college and university, and most of them are not being asked to do much homework."
Cathy Vatterott, a professor of education at University of Missouri, St. Louis, who runs a website called "The Homework Lady," decried the Brookings report, saying its purpose is "to scare us into thinking that our schools are getting soft." She said every few weeks, she hears from parents whose "child's homework is so excessive they give up family dinners and sleep to get it all done."
Before You Go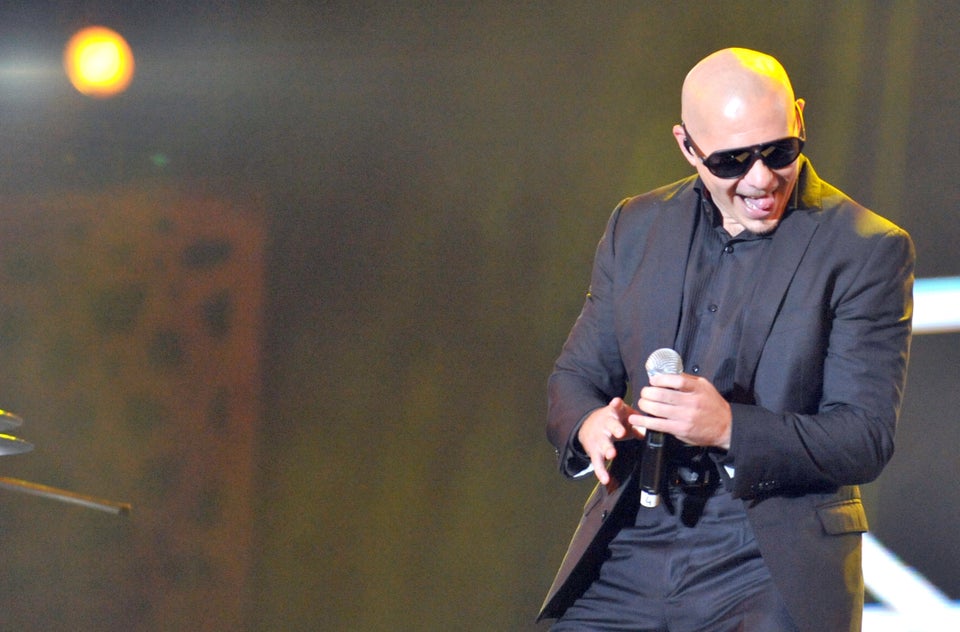 Celebrities Who Have Opened Schools
Popular in the Community