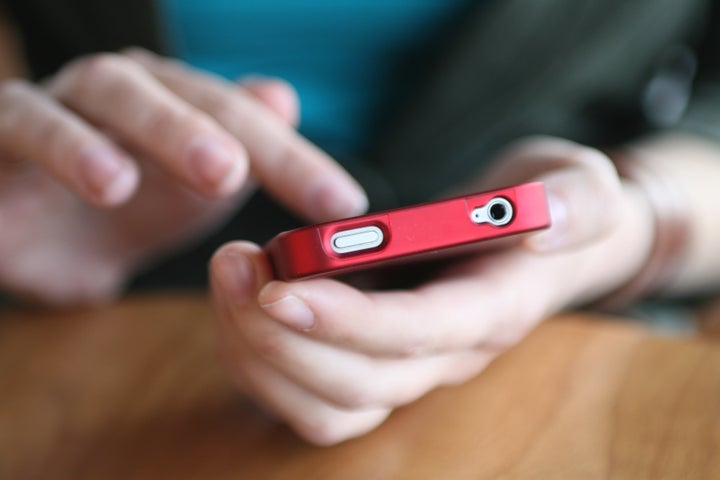 Do you sometimes wonder what you did before the days of WiFi Internet and social media? We regard WiFi as a right and cannot live without it. We have phones smarter than us and in an ironic twist, social media sucks the social skills out of real people interactions. I'm talking about the face-to-face variety. The screen is a veil of sorts. It hides us as we hide behind it.
I am guilty of this behavior, of course. I'm in front of a screen to fess up to this and I'll use various other screens to share my tale.
Sometimes, I miss the days before social media and smartphones. I perch an imaginary version of myself on a shelf in the kitchen to observe my actions. I catch myself tuning in to a screen more than I tune in to the people around me. iPad. iPhone. Laptop. TV. There is always something to check, most of it mindless. Is it that pressing I check to see if someone replied to me on Twitter? Do I really need to look for spring handbags on Pinterest? Gah, I hate myself while I see my behavior from my perch. I don't sleep with my phone, so there is that. It is little consolation, really.
My son, Bird, had to write a piece about our reading life at home. Both he and I are voracious readers. I was sure he'd write about the tower of books teetering on my nightstand or the stack of books I gave him from my childhood. Nope. He wrote that I read blogs and texts. That's his perception based on how many times a day he sees my face in a screen. Never mind that I read to him and Deal everyday. Never mind that I read the newspaper everyday (the paper version, at that!). Never mind that I read books the way most people breathe air. The example of a reading life that I have set centers on a screen and the reading of what amounts to trivial pursuits. Ouch.
Just take a look around. Screens are everywhere. No one can sit down to a meal without a finger scrolling or clicking on some device. People are incapable of merely sitting with their thoughts in a waiting room. Have we become so uncomfortable with ourselves? The winsome smile or toothy, friendly grin to a stranger are no more while faces become faceless in a screen. Gadgets are everywhere. Is people-watching a lost art? It sure feels like conversation is. And I haven't even gotten to the etiquette issue. If you and I are out to lunch, my phone will be in my purse. If I come to your house for book club or anything really, my phone will be in my purse. Some reciprocity of consideration would be appreciated.
We've developed a gadget dependency -- but at what cost?
Like I said, when I take an imaginary look outside myself, I am disappointed, irritated and just plain mad at my actions. The world won't crush me or crumble behind me if I don't keep up to date on every channel people can reach me. I'm not in any popularity contests. I don't need a screen to give me validation. Or perhaps I do? It is a worry, as long as I'm being honest. The people that matter most are the ones squealing and giggling underfoot. I'll take their happy screams over a screen any day.
Related