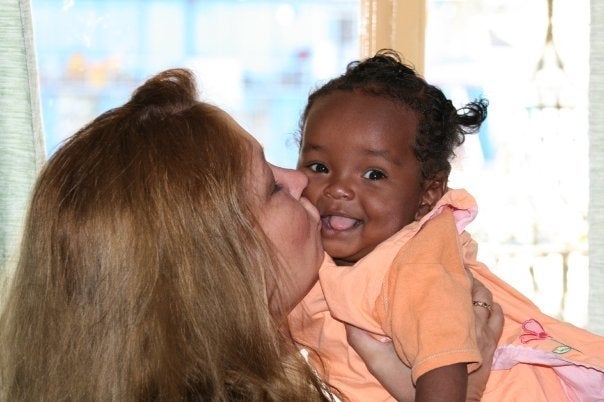 A recent study of Americans' attitudes toward aging contained this little gem: Respondents thought people should stop having children by age 41, on average. While nature -- at least for women -- may concur with the results, that hasn't stopped older couples from adopting when they are well into their 50s and even 60s, bucking the idea that they are too old to be parents.
Adam Pertman, executive director of the Evan B. Donaldson Adoption Institute and author of "Adoption Nation," called boomers' embrace of adoption "a trend that's clearly happening," although he doesn't know of any group tracking the ages of adoptive parents. But, "without question, more of them are doing it," he said.
"The world has changed, but our biology hasn't," Pertman said. "Adoption fills that gap. People marry later, women are involved in the workplace -- it makes even more sense to adopt. Women live well into their 80s. They can have a child when they are 50 and still live to see their grandkids. Older parents are very often happy -- actually seek out -- the adoption of an older child. This serves all parties and society."
You're never too old to adopt or love a child, say adoptive parents who were midlifers when they welcomed new family additions. In some cases, the parents had already raised children; for others, it was jumping on the parenting train for the first time before it left the station for good.
When Judy and Don Criglow of Louisiana traveled to China 10 years ago to adopt then 2-year-old Abbie, they already had four grown children between them, ages ranging from 20 to 29. Judy was 50 and Don, 55, and their youngest was finishing college. "Our other children were grown, out-of-college, married adults when we went for Abbie," Judy said. "We actually had two grandchildren at the time -- now there are three."
Judy said a lightbulb went off when she realized she was attempting to mother her two grandkids instead of "grandmothering" them: "It was simple as this: We weren't finished being parents. We wanted to raise another child," she said. "We just weren't the kind of people to buy an RV and go traveling."
The self-employed couple travels sometimes for work -- they are in the Dallas area for a six-month contract right now -- and Abbie, who is home-schooled, travels with them. She is a good student, makes friends easily and is the apple of her parents' eyes.
While their adult kids "probably thought we were crazy when we first told them our plans to adopt," Judy said, they quickly came around. Now, it's like Abbie has three mommies, two of them her adult older sisters. Judy finds she is a more patient parent this time around: "You just don't sweat the small stuff. If she wants to eat her ice cream dessert before she sits down to dinner, it isn't the end of the world."
When Sandy Liaw of Los Angeles adopted from China, she was fulfilling her lifelong dream of becoming a mom, just shy of her 50th birthday. When she brought home a beautiful little 13-month-old girl, her husband was 60. Sandy had battled infertility for years; her husband was initially uncomfortable with the idea of adoption until a Barbara Walters' special on her own adoption story convinced him otherwise.
"I always thought I should write Barbara Walters a letter, thanking her," Sandy said. "She changed my husband's mind, which in turn changed my life."
Although Sandy and her husband are now divorced, they share custody of their now 12-year-old daughter, Sofia. Sandy, a third-grade teacher, describes her life as "blissful and perfect." A few weeks ago, she dropped off her daughter at a birthday party and took a book to read under a tree in the park. "I just looked up at the sky and felt so very, very grateful," she said. "We are all healthy, doing well. A sense of calm and gratitude just came over me."
But surely parenting a pre-teen when you are 60 is just a wee bit harder? "I don't know because I never did it when I was younger, so I have nothing to compare it to," Sandy said. "But I think as a teacher, I come with a reserve of patience and energy." She and her daughter travel abroad together frequently; last summer, they went to China to attend a cultural camp.
Lori McCoy's adoption story had a more painful beginning: She lost her seven-month-old son to a form of muscular dystrophy. Her recovery from the death of her son took years. McCoy, who lives in the San Francisco Bay Area (and blogs for The Huffington Post), was 47 when she and her husband adopted Chanti, a 3-1/2-year-old girl from Cambodia. That was 10 years ago.
At 57, Lori finds she's not the only older mom in her daughter's class. "I know many who are my age or darn near close to it. Honestly, my age isn't even a factor in our lives.
"I recently started a new job and am dead tired when I get home, but seeing my daughter always energizes me," McCoy continued. "I love hearing about her day and her life. My daughter is the best and most amazing part of my world. It's funny because I often find myself thinking about the whole nature vs. nurture argument. Chanti and I are so much alike with our personalities -- and she was 3-1/2 when she came here, so there is a lot about her that I had nothing to do with. I'm the luckiest mom on Earth."
Karen Bradley, a 50-year-old single mom in the Phoenix area, had three biological children and then adopted another three. At the time of her last adoption, she was a week shy of her 46th birthday. "From a very early age, I always knew I wanted to adopt," she said. "I fostered kids for nine years, and after seeing children returned to homes that were less than ideal, I decided to pursue international adoption." Her first adoption was at age 40 -- Kevin, a 4-1/2-year-old boy from China. She then adopted two more times: Bryndan, a 2-1/2-year-old girl from China when she was 43 and a seven-month-old baby girl, Macyn, from Ethiopia when she was 45.
"In some ways, being an older parent is easier," Bradley said, "because I feel like I am more patient and have realistic expectations. I understood, and accepted the fact that adopting at such a late stage in my life would mean pushing retirement out until [Macyn] graduates college," Bradley said, adding, "[it's a] small price to pay for the absolute joy she brings to our lives."
Single adoptive mom Judy Wolf says that from day one, she's told her daughter that "our story is a love story between you, me and God." She describes herself as someone "born to be a mom."
"I never met Mr. Right and didn't want to pass up the opportunity to be a mom and change a child's life. So after several years of consideration, at the ripe old age of 44, I made the decision to adopt my daughter," she said.
Her family, friends and the social worker who made the pre-placement visits questioned her choice. She heard things like "Children need both a mother and a father"; "Can you afford this?"; and "Most people your age are thinking about becoming a grandparent, how will you respond to your peers?"

"The questions were crazy and endless," Judy said. "Although unprepared for all these questions, I handled them beautifully, because God was leading me. Nothing dissuaded me; I was eager to finally be a mom and provide love to my wonderful daughter."
In March of 2004, Wolf was shown a photo of a two-year-old in Belarus. She looked at the photo and knew instantly. "She was my daughter," Judy said. "I didn't care about her medical history, or anything else the adoption agency wanted to provide me. I just wanted to know when could I go get my daughter." Camryn Dorothy Wolf was named after family members who played a significant role in her mom's life. Her daughter is now 10 and Judy, 53.
How is it working out, being an older parent? "Gee, am I one?" she replied.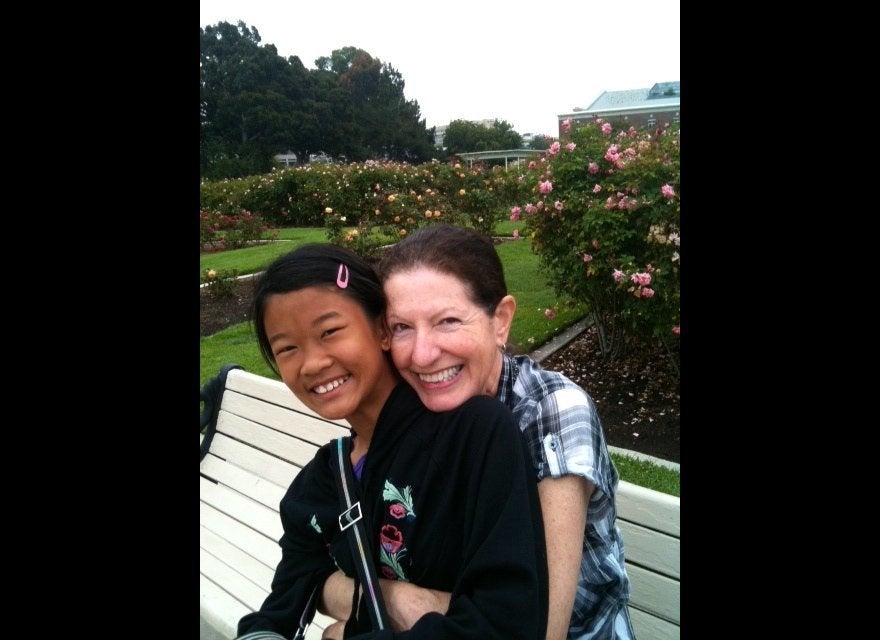 Older Boomers Adopting
Related
Popular in the Community