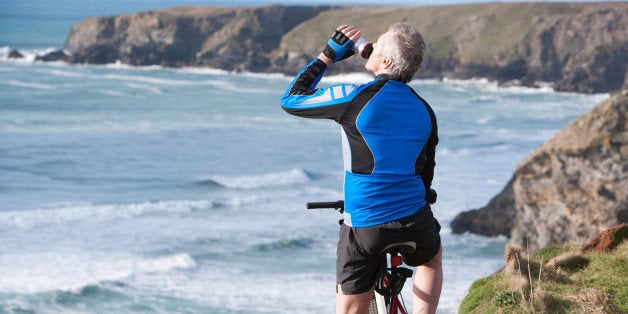 No more excuses for middle-aged couch potatoes: Exercise is good for the heart, even if you don't get going until later in life, according to a small new study.
The researchers split 40 healthy men between the ages of 55 and 70 with no known heart issues into three groups. Ten of the men had never completed more than two hours of cycling or running a week. Of the thirty men who were considered regular "relatively intensive" exercisers, 16 had started training before age 30 and 14 had started after age 40.
When the researchers tested the men on fitness measures like heart rate and maximal oxygen uptake, both groups of men who trained regularly fared about equally, and significantly better than their peers who had never trained. The results were presented at EuroPRevent, the annual congress of the European Association for Cardiovascular Prevention and Rehabilitation (EACPR), an association of the European Society of Cardiology (ESC).
"Thus," presenter David Matelot, from the Inserm 1099 unit in Rennes, France, said in a statement, "despite biological changes with age, the heart still seems -- even at the age of 40 -- amenable to modification by endurance training. Starting at the age of 40 does not seem to impair the cardiac benefits."
That doesn't mean young bloods can skip out on their sweat sessions until their 40th birthdays, however. "[E]ndurance training is also beneficial for bone density, for muscle mass, for oxidative stress," Matelot added. "And these benefits are known to be greater if training was started early in life."
"[I]t's never too late to change your way of life and get more physically active," he said. "This will always be beneficial for the heart and well-being. And there's no need for a high level of training for many hours a week. Using the stairs rather than the elevator, or gardening regularly, can also be beneficial."