When Corinne de Vries became pregnant with her first child, the Dutch blogger was struck by the way her life changed.
"I entered an entire new world, where people used words I didn't know, where my body changed and where, all of a sudden, I got to take care of a very dependent human being," de Vries told HuffPost.
To capture this major life change, the mom teamed up with artist and fellow parent Ingebritt ter Veld to illustrate the strange, surprising and all-too-real aspects of pregnancy and motherhood.

"I wanted to show in a funny way what happens to you when you become a mother," explained de Vries, whose son Jaron will celebrate his first birthday in a few weeks.
When de Vries met ter Veld, the artist was pregnant with her daughter Juun, who is now 6 months old. As they stayed in touch and talked about "all the weird things we had experienced," Ingebritt turned those situations into funny cartoons.

The illustrator told HuffPost her favorite cartoon is "Expand & Deflate."
"Motherhood is beautiful and really hard at the same time," said ter Veld. "You cannot imagine how it will be, nobody can explain it. Your whole life is turned upside down, your body changes a lot. That makes me insecure ― and I'm sure I'm not the only one ― and at the same time I'm discovering that I'm capable of doing so much more than I thought I could. Mentally and physically."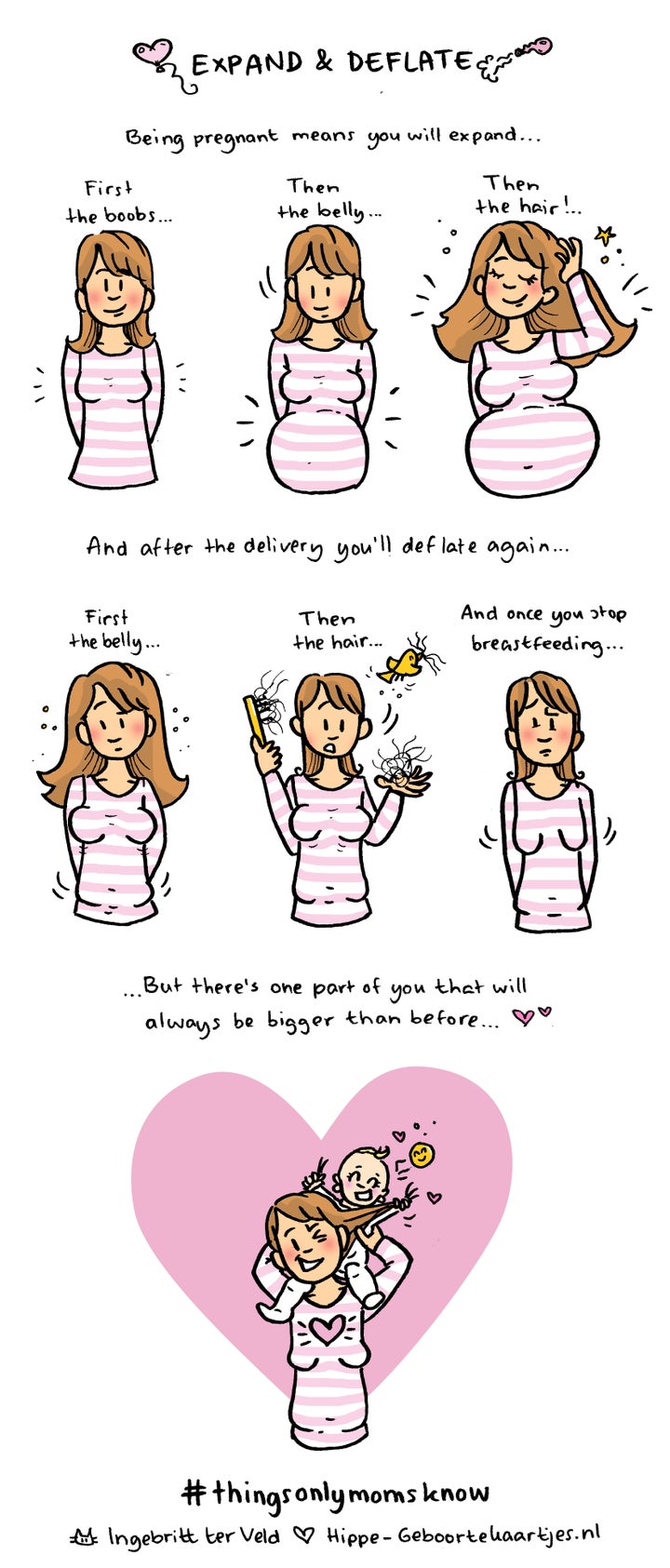 De Vries said her favorite cartoon is the one about breastfeeding, which she believes is a spot-on depiction of the beautiful yet sometimes rather strange experience. Ultimately, the blogger and artist hope the cartoons resonate with their fellow parents.
"For us, talking to each other, it was really comforting to know that the things we've experienced aren't weird, but that every mother has had those experiences," said the blogger. "We hope other parents will recognize the situations and that they'll know we all have the same struggles. It's good to know you're not the only one dealing with things like sleep deprivation, hair loss or leaking breasts."

She added, "That makes it easier to accept it and to talk about it: You don't have to be ashamed about something that's actually very normal. And humor is always a very good way of dealing with something difficult or something weird. It helps to see these things in perspective."
Keep scrolling to see more all-too-real parenting cartoons.

Corinne de Vries/Ingebritt ter Veld

Corinne de Vries/Ingebritt ter Veld

Corinne de Vries/Ingebritt ter Veld

Corinne de Vries/Ingebritt ter Veld

Corinne de Vries/Ingebritt ter Veld

Corinne de Vries/Ingebritt ter Veld

Corinne de Vries/Ingebritt ter Veld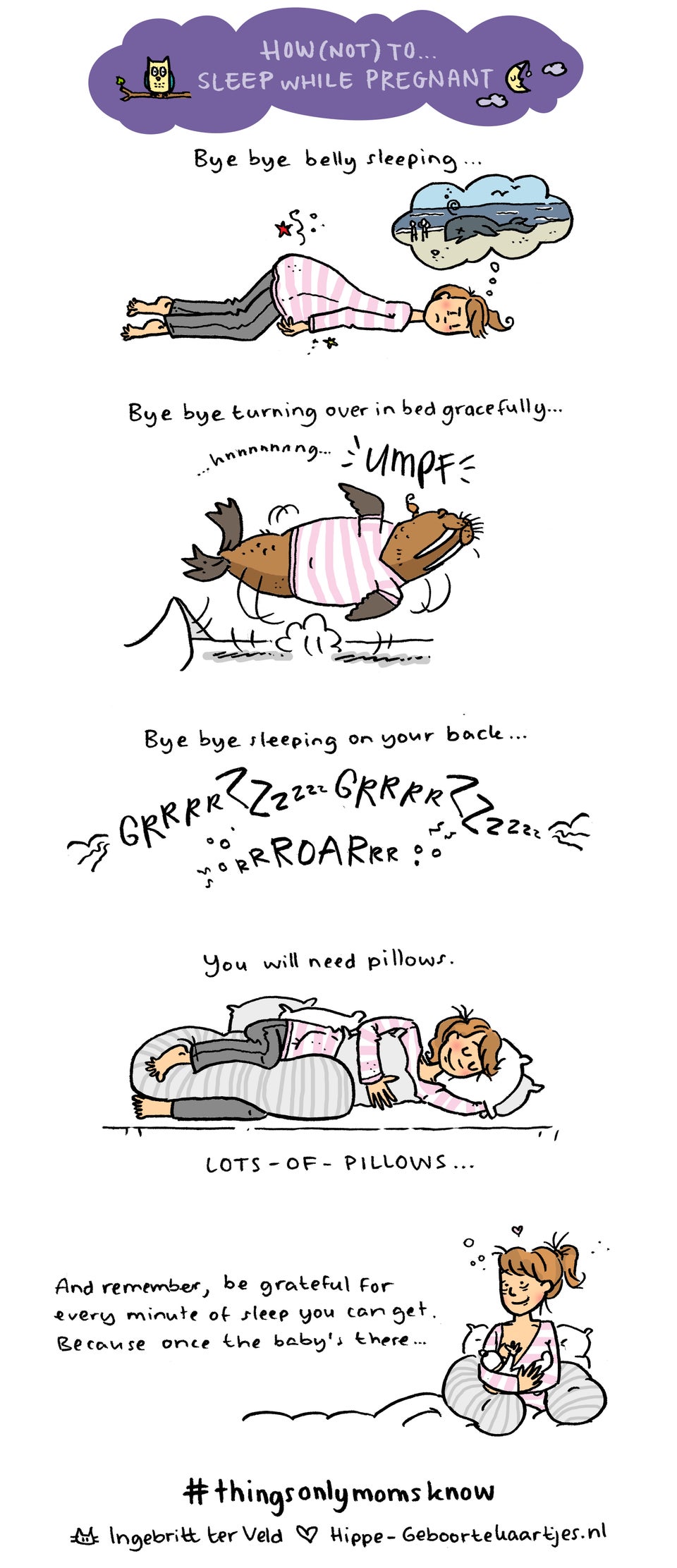 Corinne de Vries/Ingebritt ter Veld