How young is "Too Young to Marry?" Oxygen's new limited series explores that very question by following couples that chose to get married, despite many people in their lives thinking they weren't ready.
In the latest episode, viewers met 19-year-old Shanice and her 18-year-old fiance, Bradley. The couple needed parental consent in order to get married, which they halfway got. While she was reluctant, Shanice's mother did sign the papers. Bradley's mom, June, did not.
Nevertheless, the couple went ahead with their wedding -- at least until June interrupted it. "Pardon me! This wedding is not valid," she shouted. "There is no wedding!"
Shanice was stunned and ran away in tears. "I can't do nothing but run away and cry. Because I just couldn't believe it," she said. "This is horrible."
Bradley comforted Shanice while June was escorted out of the wedding. She nevertheless waited outside for the couple. She kept insisting that their marriage wasn't valid, but Bradley had a surprise for her. He and Shanice revealed that they'd actually gotten legally married the day before in Alabama, where they didn't need parental consent.
June was devastated, but Bradley told her to accept it. He said that he loves Shanice more than her. Ouch!
HitFix's Liane Bonin Starr said that this show is exactly the trainwreck you thought it would be. "Are these teens in love 'Too Young to Marry'? I think the answer is probably, 'Yes, duh," she wrote. "Think 'Teen Mom' without the babies. So, all the crazy and only some of the guilt."
See more couples who may just be "Too Young to Marry?" every Wednesday night at 10 p.m. ET on Oxygen.
TV Replay scours the vast television landscape to find the most interesting, amusing, and, on a good day, amazing moments, and delivers them right to your browser.
Related
Before You Go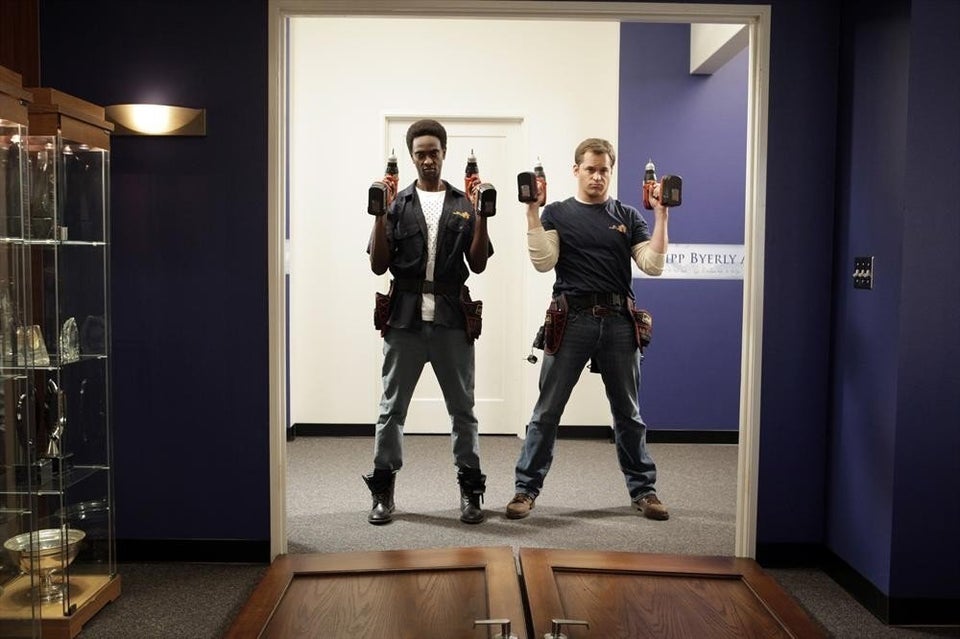 Summer TV Guide
Popular in the Community