Just as many individuals set personal resolutions for the new year, entrepreneurs often have their own goals for what they want to accomplish with their business. These might include specific operational areas they want to improve in, sales targets they aim to reach, or other adjustments they can make to help them grow. In any case, the first step in making these goals reality is to come up with a detailed plan, including what tools you might need along the way.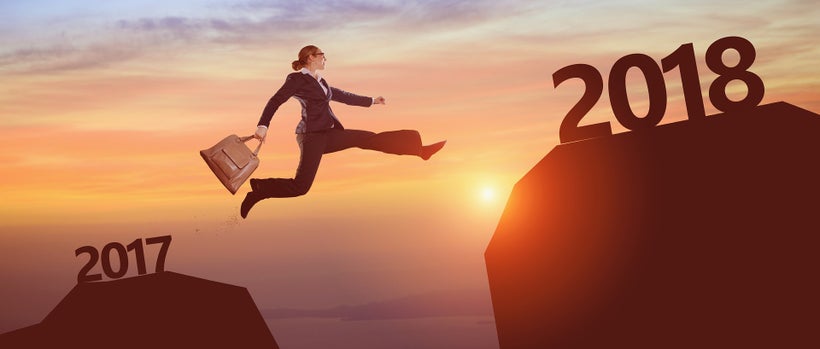 Whether your small business goals for 2018 involve finance, marketing, management or all of the above, here's a look at a few different tools and services that can help you achieve them.
Finance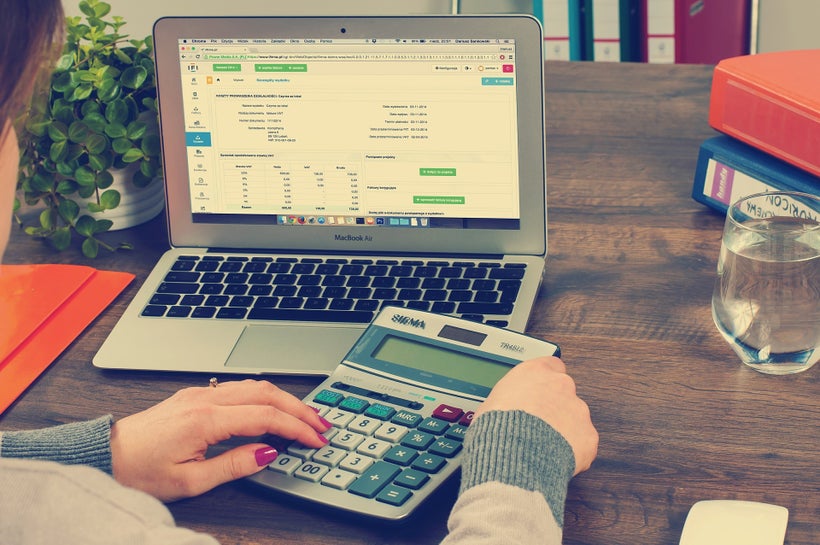 Before setting growth goals in motion and investing in new tools, it's imperative that you have a good grasp on your business's finances. For some this may mean bringing a professional accountant on board to help you manage your bookkeeping. However there are some do-it-yourself options that may be worth exploring first.
Perhaps the most popular business bookkeeping service is Quickbooks. Offering a number of plans to meet your bookkeeping and even payroll needs, Quickbooks packages start at $15 a month. Meanwhile Quickbooks alternative Xero offers plans starting at $9 a month. Ultimately the decision between the two (and others) will depend on what your business's needs are — although keep in mind that you may need to upgrade your plan as your company continues to grow.
If you are a solo entrepreneur then I highly recommend using Quickbooks Self-Employed. It has a number of features that will make your taxes more manageable and help you run your day to day business. In fact it's what Dyer contributor Kyle Burbank uses. You can read his full review here.
For a long time, one of the hardest parts of starting a retail business was gaining the ability to accept credit cards. Thankfully, in recent years, that's been made much easier by companies like Square and Stripe. Both of these services allow you to begin accepting cards with a per transaction fee (Stripe's is 2.9% plus $.30 while Square's is 2.75% in most cases). However, once your business reaches a certain level, you may be able to negotiate a custom rate.
Once again your choice between Square and Stripe will hinge on your needs. For example Square essentially has its own ecosystem with its own point of sale terminals, card swipers, etc. while also offering inventory support and more. On the other hand, while Stipe has integrations with various POS and inventory services, they don't have an "all-in-one" option.
Marketing

There are several reasons why having a small business website of your own is a must. For one it's a great way for potential customers to find your business when they're Googling. Additionally having a "real" site (as opposed to a Facebook Page or other third-party site listing) gives you the opportunity to host additional content and even engage in e-commerce. For those reasons and more, if you don't already have a site for your small business, 2018 is the time to change that.
Admittedly there's a lot to think about when it comes to building a business site. First you'll want to decide if you want to utilize a hosted platform — like Squarespace, Wix, or Shopify — or go the self-hosted route with WordPress.org, Drupal, Joomla, or other such options. Depending on your decision you may also need to purchase a domain separately, which can be accomplished through sites like GoDaddy, Moniker, NameCheap, and more.
One aspect of your site that is becoming increasingly important in today's world is mobile-friendliness. Therefore you'll want to ensure that whatever platform you're considering offers responsive design and that your site specifically looks good on devices of all sizes. Moreover, with load speed being a major factor on mobile, you may even consider building your site around Google's Accelerated Mobile Pages project using AMPWPTools.
Since there is so much that goes into building an effective small business site, be sure to check out my full guidefor more information on the process and your options.
Along with the desire to answer customer questions, offer blog content, and perhaps even gain e-commerce sales, one goal you should also have for your site is to grow an e-mail list. Despite the impression some business owners may have that implies social media has all but replaced e-mail, the truth is that an e-mail list is still a powerful tool for generating sales. Of course spamming your customers with subpar messaging is never the way to go, which is why you may consider signing up for a rich media e-mail service.
Some popular options for maintaining an e-mail list and crafting messages include MailChimp, GetResponse, and  AWeber. While each of these services offer different features to meet the demands of your business, you can get started with MailChimp for free (with paid services available), GetResponse for $15 a month, and AWeber for $19 a month. Additionally each of these options offers integrations for WordPress and other top hosting platforms, making them easy to use on your site.
As the world of social media continues to evolve, 2018 is the time to up your game and reach new customers through those platforms. This likely starts with finding and sharing great content. That's where services like ViralTag and MissingLettr come in, with the former allowing you create posts while surfing the web and the latter regularly sharing your previous blog entries in new engaging ways. Speaking of engagement, you might also consider such services as Buffer and Hootsuite, which will not only allow you to schedule posts across a number of platforms but also offer analytics and insights into what types of posts are resonating with your followers.
Another thing to keep in mind is that these days many social feeds are populated not just by text and links but by images and videos. When it comes to pictures, services like Canva and Stencil can help you find, edit, and size images to share. In terms of video, you might consider experimenting with live video platforms like Periscope, Facebook Live, and Instagram Live to interact with your followers. Beyond that, it may be worth investing more in video content and producing clips to post natively on social media or on your business's YouTube channel.
Management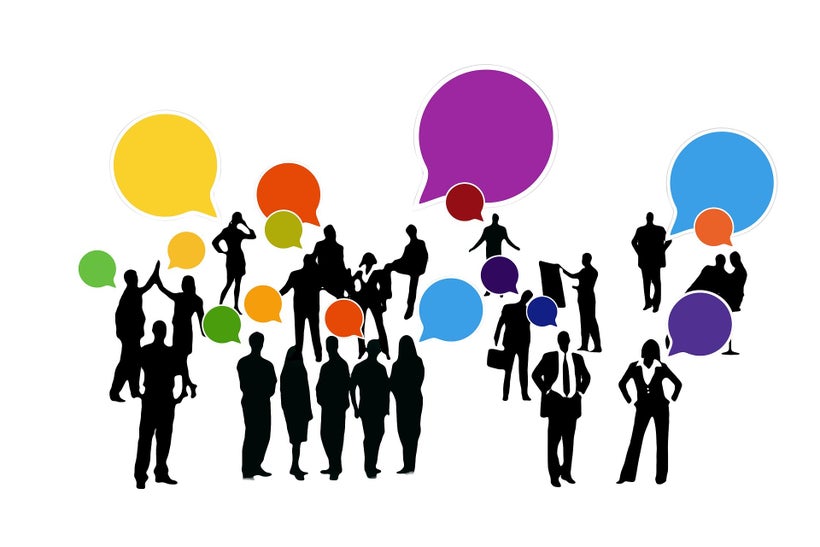 Growing your business will likely mean growing your team. Unfortunately finding the right people for the jobs isn't always an easy task. Furthermore, while sites like Craigslist can be effective for gathering candidates, they also attract a lot of spam that will waste your time.
If you're looking to increase the quality of your applications and find the best candidates available, you may want to try ZipRecruiter or another platform built for the job. Alternatively, if you're looking for someone to help with one-off jobs, you might try Upwork, Outsourcely, or other freelancer services. Either way, these services will hopefully make it easier to find the help you need to build your business.
Once you've expanded your team, you may find that you need a better way to keep everyone on the same page — especially if you have some employees or contractors working remotely. One popular solution to this problem is Slack. This program allows your team to easily collaborate on ideas and offers integration for Google Docs, various social media accounts, and much more. Depending on the size of your team and its needs, you may be able to simply use the free version of Slack, although upgraded plans start at $6.67 per user.
Among those aforementioned Slack integrations is another helpful collaboration service: Trello. With Trello you can create what can best be described as a digital version of notecards on a corkboard, making it easy to brainstorm, assign tasks, and see them through to completion. Whether you decide to use Trello on its own or in addition to Slack, it's definitely worth trying the free version of this program to start.
Can 2018 be the year that your small business breaks out? It's certainly possible. If you have your eyes set on bigger things, these tools to help with your finances, marketing, and management can certainly come in handy and enable you to reach your business goals. Have a phenomenal new year!
This article originally appeared on Dyer News.
Calling all HuffPost superfans!
Sign up for membership to become a founding member and help shape HuffPost's next chapter
This post was published on the now-closed HuffPost Contributor platform. Contributors control their own work and posted freely to our site. If you need to flag this entry as abusive,
send us an email
.