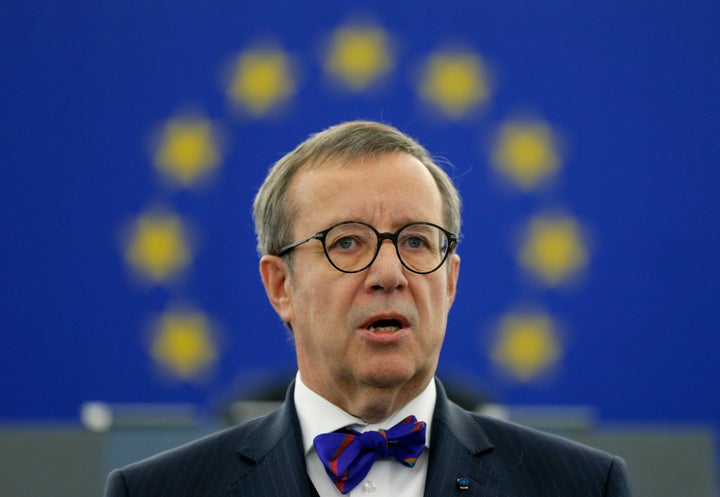 The bowtie-wearing badass that is Toomas Hendrik Ilves, pictured above, meted out some well-deserved internet justice last weekend after an apparent Donald Trump supporter criticized him for tweeting in English.
"Your the President of Estonia ― why in heck are you tweeting in English?" asked the user, called @Trump_Gabbard. "Use your own language MATE!"
He first addressed the person's grammatical error of using "your" instead of "you're." Ilves then explained that he regularly posts in English because "Estonians know English" but "others don't generally know Estonian."
Or, in less formal situations, to demonstrate that you've totally won an argument.
There's also the fact that Ilves was born in Sweden but moved to the U.S. as a toddler, graduated as valedictorian of his New Jersey high school and received degrees from two Ivy League universities ― which means he probably has as much right as anyone to claim English as his "own language."
Ilves' tweet appeared on Saturday, but it's only now going viral. It appears his smackdown was so severe that @Trump_Gabbard ― who seems to have at one point been calling for a presidential ticket featuring Donald Trump with Rep. Tulsi Gabbard (D-Hawaii) ― has now deactivated his or her account in shame.
The president isn't sure who was behind the now-defunct profile. But he did indicate in a later tweet that, judging by the troll's choice of words ("mate," anyone?), he or she was probably not American.