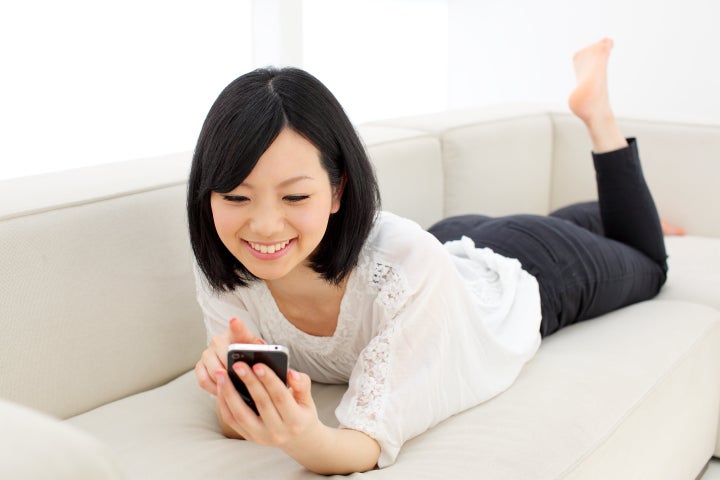 Everybody's doing it: Infusing just a little bit (or more) of themselves into an otherwise traditional day -- and now they're doing it themselves. Do It Yourself (DIY) techniques, projects and know-how not only help couples save money they would have (or couldn't have) spent on professionals, but it also allows them to really take an active role in planning their special day, from projects and decorating to fashion, makeup, music and more.
With the experts breaking down the information in app-form, even the most novice brides and grooms can tackle DIY projects on their own.
Here, the top 10 apps DIY couples need to know about:
1. Make Your Wedding: Inspiration, Planning and DIY Projects
Produced exclusively for the iPad and iPhone, this brand new app for the tech savvy bride has 30 project ideas and 20 HD instructional videos, including detailed step-by-step instructions, party ideas, planning advice, and organization and inspiration guides by a former editor for Martha Stewart Weddings editor and weddings book author.
2. Appy Couple
More detailed and interactive than any wedding consultant can be, when couples set up an Appy Couple app, guests can downloads all sorts of news and information about the road to the wedding, from engagement to the honeymoon and more. Picture upload, map and event details, messages, e-meet the bridal party, virtual champagne toasts, travel arrangements, custom polls and more are included.
3. Wedding Dress Look Book
For the iPhone from The Knot, this look book lets brides search through hundreds of new wedding dress photos and also provides listings of wedding dress salons that carry them. The app lets brides search by style, shape and price.
4. Tie Right
For the groomsmen, this iPhone app demonstrates six of the most popular necktie knots (bow-tie, the four in hand knot, the Windsor knot, the small knot, the half Windsor knot and the Pratt knot). The knots are tied in two views -- the first is the head on view as if your are looking in the mirror. The second is the top down view from a first-person perspective.
Brides can save money for themselves and their wedding party by learning how to do their own makeup. Even if a bride ends up wanting to be pampered by a professional on her wedding day, looks and techniques learned here can help determine what styles look best. Brides can even tend to their own faces for other occasions like the bachelorette party or rehearsal dinner.
6. UpDo Styles
This app does not have instructions for each style, but it does contain photos of multiple poses (front, sides and back) of 80 different hairstyles in nine categories, including romantic and elegant, half up half down, side swept, textures and braids and more. With this app brides have the perfect photo to show a talented friend or family member or a hair stylist.
7. Projects
Every busy couple needs to have their own countdown for what they need to do and when, from meetings with vendors, to fittings, to time for DIY projects. This app allows couples to keep track of and view multiple tasks at once. Users can print, link, share, and assign task hierarchies.
Relaxation/Stress-Free Planning
8. Pocket Yoga
Named the Best App for Practicing Yoga by MacLife and one of the 10 great mobile health apps of 2012 by CNN, this app lets brides and grooms choose from three different practices, difficulty levels and durations. Combine them all for 27 different yoga sessions. This app includes visual and audio instruction, more than 150 illustrated poses, ability to pipe in personal music choices and play through a large screen TV.
9. Stacy's Boot Camp
With a wedding to pay for and plan, there might not be extra time or money in the budget to get in shape. This app, developed by a certified master trainer, is the first-ever all video exercise app. With step-by-step instructions, the videos can be downloaded to use at home or can go with you anywhere at anytime.
10. Weddings Song Planner: Professional
Save hours and hours of research and listening with this app, from a professional wedding DJ, which has 1,000 song suggestions that couples can one-click preview on YouTube. Add songs to favorite lists and share with your fiancée, DJ, friends, etc. Song selections by category include: prelude, processional, unity candle, recessional, grand entrance, first dance, father/daughter, mother/son, cake cutting, bouquet toss, garter toss and last songs.