Traveling with two kids, now ages five and three years old, over the past few years through various countries has been nothing short of easy. But the benefits of traveling together as a family far outweigh the stress and headaches that are inevitable with little ones.
Here are our top 10 benefits of travel with kids:
10. Kids make people more generous and compassionate.

Kids are magnets of love, generosity, and compassion. People will do things for you that normally wouldn't happen if you were traveling without kids. For example, my wife and baby were never were left standing on Buenos Aires subways or buses ever, as people always offered us their seats once they saw my wife carrying our 11-month-old in her baby carrier. In one instance on a rush-hour subway, we were left standing, packed in with everyone else. A young woman noticed that a middle-aged man in front of us wasn't offering his seat to my wife and baby, and immediately began to scold him loudly in front of everyone on the subway. Fearing further embarrassment, the man promptly gave up his seat to my wife.
9. Kids are great conversation starters to begin talking with locals.

Ever feel lost and lonely in a foreign country? With young kids, that's especially never the case. People will go out of their way to talk to you. In the very least, they will comment how cute your kids are. The novelty of seeing a foreign baby in their country will be enough motivation for them to come and talk to you (even if you cannot understand a word they are saying).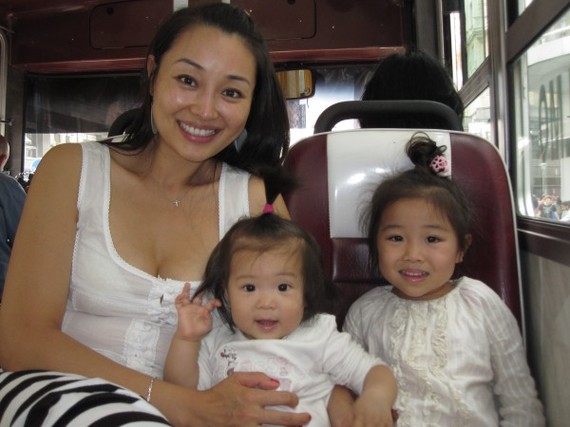 8. Kids encourage you to make every moment count.

Traveling can be tiring and sometimes we get lazy and just want to read a book and drink coffee all morning. Kids are an endless stream of energy (with naps in between), so they need stimulation while traveling. Some things that we have found that have worked to keep them engaged are outdoor activities (playing at parks or the beach, swimming at the pool, horseback riding, etc.) and foreign language acquisition.
7. Kids give you a clearer lens of the world.

Do you get question after question from your kid about who, what, when, where, why, and how during your time on a trip? Kids make parents more receptive to the things going around them. Many times, when we are traveling, we don't take time to reflect and capitalize on the self-discovery that travel magically creates. By being more observant and providing simple answers to kids' endless questions, we become more mindful of ourselves as well as the world we live in.
6. Kids make you slow down.

Depending how fast your routine is, one to two hours are normally needed to get the kids fed, cleaned, and dressed to get out the door each morning. It's the same when you're abroad. Also, you just cannot go volcano climbing during the day and clubbing at night with kids. The beauty of trying to do something fun with kids while you travel is that it makes you slow down, become better observers, and enjoy your surroundings, rather than being the snap-happy tourists that normally whiz through sightseeing areas. And once you slow down, you'll figure out why traveling slowly makes sense.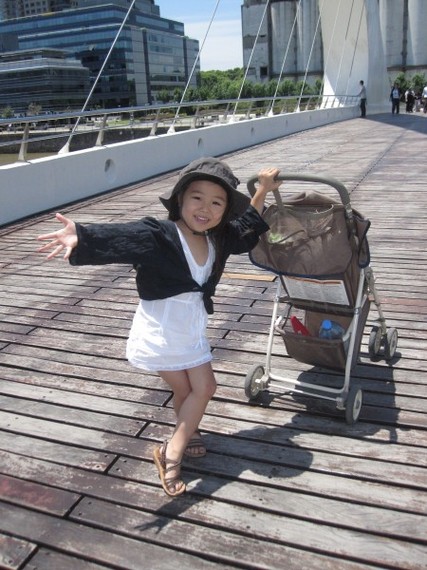 5. Traveling with kids has its perks.

Kids will open doors that wouldn't exist if you were traveling solo or as a couple. Here are a few of our examples:
Kids in Nicaragua = being invited by another family to join them in their rental car to drive to a local beach to spend the entire day there
Kids in Lima, Peru = being able to experience Halloween trick-or-treating at a local shopping mall
Kids at most airports = going straight to the front of the line or in a special line for passport/ticket check and immigration
4. You learn to savor the peaceful moments of travel days more.

When you actually get peace and quiet (normally early mornings, afternoon nap times, and late nights after bedtime), you value these moments more than if you constantly had library-like quiet in your room. People traveling solo normally fill this void by watching TV in their rooms (while they're abroad!) or sitting at a coffee shop. Quiet time for parents is sacred and golden and is always appreciated when received.
3. Traveling abroad with your kids will bring your family closer together.

Travel has been the best way for us to bond as a family. Whether being stuck in a row of seats on an airplane or squeezed into a small hotel room, we physically cannot get away from each other. Because we're in it together and sharing the travel experiences as a family, our connection and communication only gets better and better.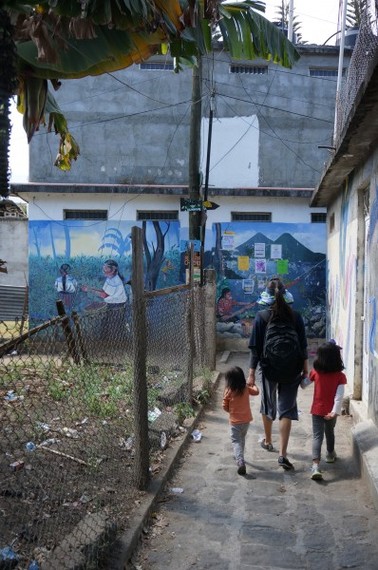 2. Kids will develop better habits.

Having trouble getting your kids to eat all the food in their bowls at meals? Referencing starving kids in Third World countries won't resonate as much as having your kids actually seeing hungry kids and the conditions they live in for themselves. Want to teach your child how to prioritize and be responsible? Have your child pack their own backpack for all their toys, games, and activities on the trip. They pick what goes in it, they manage all the contents, they carry it, and they clean it up.
1. Kids will realize just how fortunate they really are.

Kids, especially those in America, are blessed with endless toys, games, devices, books, recreational activities, etc. From a very early age, kids live in a bubble that we, as parents, create for them. If you want your kids to be humble, generous human beings, take them abroad to see the below-poverty-level conditions that most people in the developing world live in. When your kids realize that not every kid in the world has nice clothes, clean shoes, and a lot of food to eat, they will become more compassionate and considerate children.
Cliff Hsia is a father who is determined to live a better than normal life by traveling the world, slowly and purposefully, with his wife and two young daughters. He's currently on a gap year of world travel with his family. He writes about travel, family, love, happiness, faith, and everything else that life throws at him.
Related