Making my selection of buildings this week led me to a surprising discovery about the representation of women in architecture. I started with a simple enough premise to select ten buildings by female architects off the top of my head. I was immediately picking out Zaha Hadid, Kazuyo Sejima and Gae Aulenti; I thought this selection would essentially pick itself. Instead, what I discovered was that finding female-designed architecture, when excluding husband/wife teams, is extremely difficult and often the only work I came across was more akin to interior design.
I'm absolutely aware that I'm writing an article about women's role in architecture as a man. I have three older sisters and should know better, but I'm ignoring the big flashing warning sirens, so I'll go to the hard facts. Equality in the construction industry is notoriously poor -- in the UK for example, just 10% of people employed by the construction industry are women; amazingly the figures for registered, working architects are similarly disproportional at just 12%. This was shocking to me; at architecture school there was equality in numbers -- so why is this ratio so low?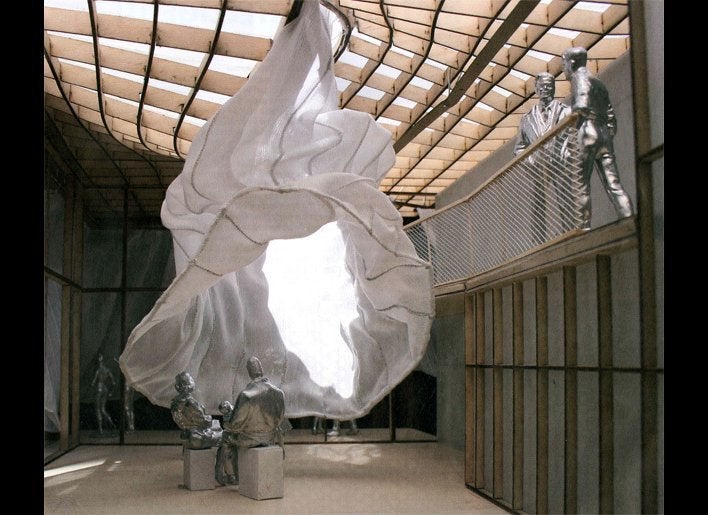 Top 10: Women in Architecture
The average number of female graduate architects in the UK is 38%, so there is an enormous drop off rate as they enter the professional sphere. When Robert Stern, Dean of the Yale School of Architecture, was asked in 2007 why there are so few women architects in the world, he responded with some interesting insights:
Oh my god I'm gonna... This is a complicated... Architecture schools... like Yale have basically 50/50. Maybe fewer women than men, but not many. And that's been true of architecture school since I began to teach pretty much. It was definitely not true when I went to architecture school, which was a boy's club for sure. But women come to the critical points in their career when they embark upon motherhood. And architecture is a totally time consuming -- disproportionate to any amount of any amount of money any architect is paid -- business. Plus the global reach of architecture today demanding unbelievable amounts of travel -- national and international travel -- has added to the complication. And so women find it harder. They get torn between their desire to have a family and be with their family and pursue their profession. And I think that's really the reason that, in the long run, women are not seen where they should be at the top of the profession. Because certainly in terms of their talents and their professional skills, there's no difference between men and women.
Is there an obvious femininity to the architecture presented here? Should there be? Do you think that the poor representation in the industry might be influencing the work of the few women who do succeed? I think these are questions that must be asked at a very basic level. For me it is a scary idea that our built environment will continue to be dominated by the design of men as it has been throughout history. It is a missed opportunity and a discussion that must be raised. In a world of so-called equality should we expect women to fit into a profession of architecture that was totally evolved by men? Or instead should the profession of architecture adapt to women in an effort for real equality?
Support HuffPost
The Stakes Have Never Been Higher
Related
Popular in the Community