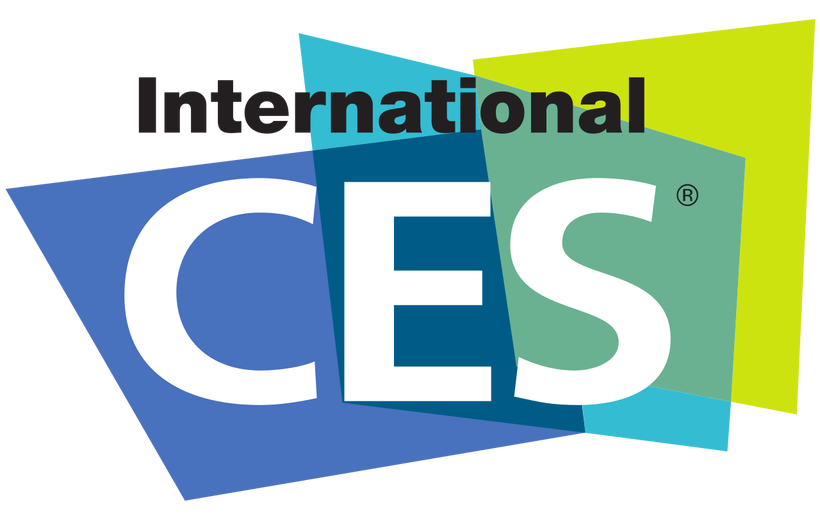 If you were fortunate enough to attend this year's Consumer Electronics Show (CES), then you already know how technology behemoths and humble start-ups alike unveiled their latest and most innovative gadgets yet.
This year, hands-down was one of the most innovative years of technology in a long time. On the other hand, if you weren't able to witness the showcase of the life-changing inventions, you're in for a treat. From fashion to entertainment and from video to telecommunications, here are 10 of the most amazing technological advances at the 2017 CES that may change our lives as we know it.
Just when we thought nothing could top the television screens that are on the market now, 3D TV has entered the scene and shattered our expectations. With this innovation, you can enjoy watching your favorite television shows, movies, video games, YouTube videos, and DVDs in an amazing 3D format without the need of those obnoxious 3D glasses. I tried several of Ultra-D's devices and I was blown away. You don't even need to stay too close to the screen in order to enjoy 3D in all its greatness. You can still watch in 3D whether you're two feet away or a longer distance simply by adjusting the amount of light to control your viewing experience. Ultra-D's devices deliver a comfortable and seemingly 'real life' viewing experience. The conversion of detail should also minimize the probability of motion sickness and also solve the problem of limited viewing angles, as well as the need to stay put in an often uncomfortable position just to see things in 3D.
Once you experience Ultra-D, you won't be able to go back to watching regular television.
The folks at HitechNinja are turning solar innovation up a notch with their latest: a solar backpack. If you think hiking is ecologically friendly, why not use a backpack that has a built-in solar panel that can charge up to 10,000 mAh while in sunlight. I tried out the backpack myself and enjoyed it so much I purchased one. I've been using it all week long and I'm loving it. One hour of sun power is equivalent to three hours of smartphone usage. And we all know how fast the batteries of our smartphones drain, but get this: you can charge your smartphones in this backpack up to five times, your tablet for almost three times, and your camera for up to eight times.
Needless to say, this gadgets removes the possibility of you ever missing to capture a moment because your phone battery gave up on you. This backpack is perfect for hikers or trekkers who wish to document their trip from the moment they take the first step, up until they reach their destination. Hike as you charge, without damaging the environment. So the next time you plan your trip, make sure to include this Solar Backpack in your Needs list.
ZTE Axon 7 Max made its first debut last year in October but was still one of the top picks in this year's CES. It brags a 6-inch touchscreen display and a 1080 x 1920 pixel resolution at a PPI of 367 pixels per inch. If that isn't enough to impress you, you should note that this beast of a phone is powered by a 2GHz octa-core Qualcomm Snapdragon 625 processor, with 4GB of RAM, 64GB of internal storage that can still be expanded up to 200GB via a microSD card. If you're not that well-versed in tech language, then you'd be pleased to know that all those numbers simply mean that this phone's storage is huge enough to store tons of your selfies, photos of your dogs—you know, whatever you're into. And speaking of photos, ZTE Axon 7 Max boasts a 13-megapixel camera at the back and an 8-megapixel front camera. High quality selfies, anyone?
I was able to test out the 3D photo-taking capability and was blown away and an anonymous source from the company revealed that the capability to do 3D video will be available shortly.
The Axon is also a dual sim smartphone, which means that it's perfect for people who do a lot of transactions. With this, there's no need to have a backup phone for whatever purposes it may serve. The tech market is now overwhelmed by the influx of smartphones answering the different needs of consumers but this one is a gem, and it's a gem worth raving.
Loved this! Have you ever wanted to belt out to your favorite shower song, but your desire to sing far outreached your talent? Then you're going to love this. Singtrix is perfect for you.
This miracle in a box lets you sing in tune whether you want to channel your inner Beyoncé or sound like a one-man choir. The karaoke machine system boasts 300 built-in sound effects that can be easily be partnered with any music. Do you want to turn your tiny apartment into a concert hall? Singtrix can do that for you. Do you want your boss to sound like Britney Spears. No sweat, just give him the mic and let him go at it. And if you're in a dreaded family reunion, there's no room for awkward situations as long as this life-saver is plugged in.
Singtrix ultimate solution to your incapacity to be a songbird or a rockstar, and your quickest, easiest way to becoming the instant life of the party.
When it's been a long day at work or at school, stressing over piles of work to be finished and things to do, perhaps the one of the things we fantasize about is resigning to a peaceful slumber on a soft bed with fresh sheets. But the Massage Human Touch Chair changes the game. Why throw yourself onto a bed when you can unwind and get a whole body massage on a chair? We know, we know. It all sounds so good to be true because we used to have to get a reservation and suffer under the hands of incompetent masseuses and now this?
I tried it myself once, okay twice and I didn't want to leave both times. The Massage Chair by Human Touch is truly bound to change lifestyles. It is a state-of-the-art massage chair that replicates the same techniques used by massage professionals—but without the awkwardness and body insecurity that sometimes come with it. The chair itself is made of top-grade materials that would look good on any living spaces, and is designed to make form, function, and fashion work altogether. Sitting in this chair makes you look like a royalty, while also giving you a full body massage all at the same time. A need? Definitely.
Ever wanted to try on some makeup without the hassle? Then, you'll love this.Whether you want to learn the art of makeup, painting your face with different colors and shades or other shimmery products, or want to get ready for that night out on town, shopping for makeup can be quite terrifying.
Forget about walking through the mall looking for something. You're hounded by salesladies like predators seeing fresh meat, asking you to try the newest air-whipped foundation in SPF 43 or the two-tone lip gloss would cost you about a whole day's meal.
With this new app, the YouCam Makeup by Perfect Corp., there's no need for you to splurge on makeup product that may or may not even look good on you in the long run. It gives you a makeover in real time. Instant goddess? Yes, please. It's even perfect for those days when you really don't feel like getting up from your bed but want to post a selfie. It turns your 'woke-up-like-this face' into a 'ready-for-the-runway face' in touch of a button.
The app updates its makeup database to keep it up to date with the latest trends and occasions. Now you get to have a hair or facial makeover anywhere, and without spending a dime. It also live-streams makeup tutorials to level up your makeup game. You should add this to your arsenal of beauty apps, stat.
Fitting rooms are a thing of the past with a few new apps that will change everything. No longer do you have to spend hours trying outfit after outfit. In seconds, you can choose the outfit you'd like and see what you'd look like wearing it virtually.
The movement hasn't gone unnoticed by major brands. GAP released their own augmented reality experience through its app called DressingRom by Gap.
Shoppers can just choose an item they are interested in, select the body type that are closest to theirs, and 'try it on', without ever having to set foot in a physical score. And if you love how it looks like, you can just purchase it online, of course. This is consumer shopping now—less hassle and so much more practical and convenient.
The app is the lovechild of Avametric—an app developer in San Francisco—and Google, who share Gap's mission to help customers look great and trendy with products that empower and make them confident. Although apps like this are in beta phase, it won't be long before they'll be coming to a mall or a home near you.
If you don't want the hassle of shooting video with a camcorder or even your cell phone, you'll love this. Whether you're on an adventurous trip, trekking through the jungle, scuba diving, sky diving, or other extreme sports you'll want to capture your experience HD.
This super handy and reliable Bodycam C90+ do it for you. This device also serve another purpose. With countless reports of police brutality going undocumented, despite the technological revolutions with surveillance, there's no denying that there are still people who are aggressive enough to commit crimes even in the presence of multiple CCTVs or other surveillance equipment. Some cases end up being closed without legitimate and well-founded convictions because of the lack of evidence.
Fortunately, surveillance equipment are among those that are being developed and one that stood out among others during the CES was the Bodycam C90+. It is a wearable camera that boasts a 1080p resolution and is also equipped with WiFi which makes it capable of livestreaming to social networking sites such as Facebook or Youtube. This piece of gadget is recommended for cops, who are almost always in need to document their activities, especially those which involve dealing with criminals or related instances.
Orcam was one of the most mind-blowing devices I saw at CES. With its assistive technology, it delivers the power of artificial vision through a wearable platform which transforms a pair of typical glasses into something amazing. This powerful device reads any text on any surface and identifies money, logos, and even assist in recognizing people's faces. I tried it myself and I was blown away by how easy it was to use. Not only can it read a book to you, but it can also tell you who is standing in front of you.
This wearable assistive technology definitely delivers, and for people who are visually impaired, or are diagnosed with dyslexia and other conditions, this pair of sleek glasses is bound to change their lives.
Orcam is very easy to use. "All you have to do is point," they say, and true enough, it's really all you have to do. By simply pointing at an object or pushing a button, it identifies objects that have been entered previously by the wearer, as if teaching it.
Nothing's worse than running out of cell phone power. Well, how would you like to charge your phone for 5 minutes and have it have enough juice to last an entire day? Then, you're going to love Huawei's latest innovation because it is definitely a game-changer. And we don't mean that lightly.
The company just announced that their new quick charging technology that charges new batteries up to 10 times faster than the batteries we have now. Read that again if you're not as amazed as we are. In "mere minutes", they say, the batteries can be 50% charged. Mind-blowing.
Huawei introduced two new lithium-ion batteries, one a 600mAh that reached 68% in only two minutes, while the other one, which was a 3000mAh charged to 48% in five minutes. However, the company did not disclose any information as to when we can see the technology at work in our phones. On the upside, they are positive that this innovation will "lead to a new revolution" in terms in charging of the common gadgets that we use such as mobile phones and even electric vehicles. Excited yet? Because we sure are.
Calling all HuffPost superfans!
Sign up for membership to become a founding member and help shape HuffPost's next chapter
This post was published on the now-closed HuffPost Contributor platform. Contributors control their own work and posted freely to our site. If you need to flag this entry as abusive,
send us an email
.