With the New Year comes New Year's resolutions. Each year, a large percentage of Americans resolve that they will get in shape and lose weight. A survey conducted last year by FranklinConvey Products found that two of the top three New Year's resolutions in both 2009 and 2010 involved exercising more and losing weight. Yet despite resolving to get in shape year after year, 68 percent of adult Americans continue to be overweight, with 33.8 percent classified as obese, according to the National Institutes of Health.
The breakdown based on gender is: 64.1 percent of women and 72.3 percent of men are obese or overweight.According to the Centers for Disease Control and Prevention, the average American woman weighs 164.7 pounds with a height of 63.8 inches, while the average man weights 194.7 pounds with a height of 69.4 inches. But despite growing waist lines and continued resolutions to lose weight, by the time February and March roll around many of us have gone back to our old routines that often do not include a healthy amount of exercise. After all, it's often hard to find time to exercise between work, taking care of a family, running errands, making dinner and dealing with all the other things life throws our way.
For many of us, it's not that we're lazy, but we just don't have the time. Interestingly enough, our health -- both mentally and physically -- is the one thing that affects "all of the other things" that we deem more important in our short term, day to day lives, yet it is too often not a priority when compared to other things that fill up our daily schedules.
Physically, exercise has been found to ward off against many illnesses including heart disease, stroke, some types of cancer, respiratory problems, high cholesterol and type II diabetes, in addition to increasing metabolism, strengthening bones and burning fat. Mentally, studies have found that exercise can have positive effects on the brain.
Researchers at Duke University have found that exercise can act as an antidepressant while other research has shown that it can improve brain function, protect against dementia and alleviate stress -- which is linked to a host of other ailments. Despite the positive effects of exercise, research by the National Institute of Diabetes and Digestive and Kidney Diseases (NIDDK) has found that about 40 percent of adult Americans report no leisure-time physical activity. The study also found that only 31 percent of US adults report engaging in 20-minutes of vigorous physical activity three times a week or 30-minutes of light to moderate physical activity five times a week, and further research found that those numbers are actually much lower.
The truth is, even the busiest of us have an hour to spare a day to focus on ourselves and our health, but in that one hour, we want to make sure that we're getting the most out of our exercise by engaging in the activities that burn the most calories.
So which exercises burn the most calories per hour? According to FindTheBest.com's Calories Burned App -- which compares the calories burned in hundreds of activities from cooking and cleaning to skiing and surfing, as sourced by the National Cancer Institute -- the 10 exercises that burn the most calories for the average person are: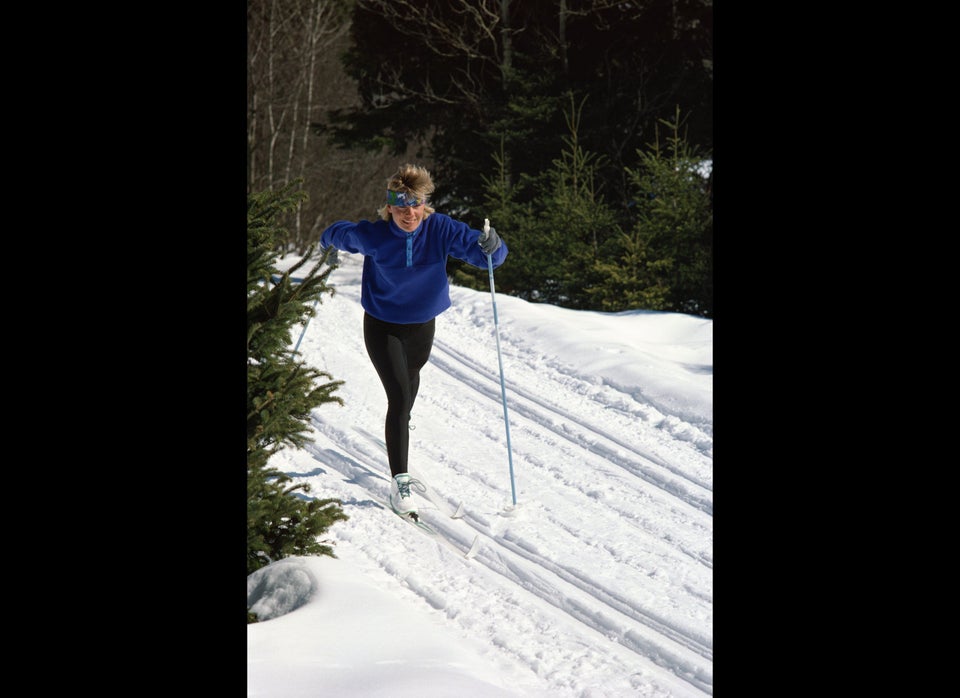 Top 10 Exercises That Burn The Most Calories
Grace Nasri received her BA in Political Science and Global Studies at UC Santa Barbara while teaching Muay Thai kickboxing. She received her MA in International Relations from New York University and after graduating, moved to Washington, D.C. where she worked as an Assistant Editor at an international Iranian newspaper. Grace currently lives in Santa Barbara, California, where she works as the Editor at Findthebest.com, a comparison search engine.

Related
Popular in the Community