I was the smallest scuba-geared mermaid in the boundless aquarium of vast eternity. A random thought came to my mind: "How many times will I trust that leap of faith,that gear, that rope or that inner guts to help me surface?"Just then the small colorful fishes kissed me as if guiding me to their own safe heaven and I knew my answer. This was my first wreck scuba dive two years back. Adventure is addictive. The pursuit of adventure doesn't always require your presence overseas.Thankfully we now have ample adventure sports in India with adequate safe practices to fulfill your adrenaline rush in one go. Here are the top 10 new adventure sports which has gained popularity in India over the last few years:
Skydiving: Skydiving is the new craze among high adrenaline escapade seeking youth in India. IPF is a national level Sports federation in Deesra, Gujrat operating Skydiving operations. Other reputed and certified organizers for Skydiving include Kakini Enterprises & Waltair Escapade Thrills. The Kakini team has conducted more than 15 camps at various locations in the last 2 years. The other organizers are Aamby Valley and Thrills Extreme. Currently the courses being offered by the various organizers are Static line Skydiving,Tandem Skydiving and Accelerated Free Fall.
Paragliding: Paragliding is the simplest form of human flight with an inflatable wing. Templepilots is a Five Star Certified, registered and operating school with APPI International - Association of Professional Pilots & Instructors, Switzerland. Tandem joy rides are also popular in Manali. Recently paragliding demonstrations were held in Pahalgam and Sonmarg in Jammu and Kashmir. The major paragliding sites in India are Billing & Solang (all in Himachal), Kamshet (in Maharashtra) and recently Darjeeling.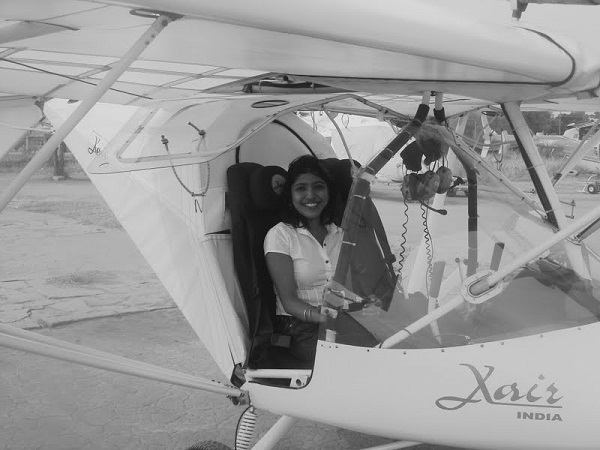 Microlight Flying: Microlight Flying is a lightweight 1 or 2 seat fixed-wing aircraft. The new generation of Indians, well bred on a diet of high adventure is heading to Bangalore and nearby to try their hand at Microlight Aircraft. Founded by Wg Cdr Ashok Mehta, Bangalore Aerosports Private Limited operates from the Jakkur Aerodrome and the Mysore Airport and is India's only Microlight Flight Training Center. We also have CoorgSkyAdventures which provides joy Microlight ride over the lush green plantations of Coorg.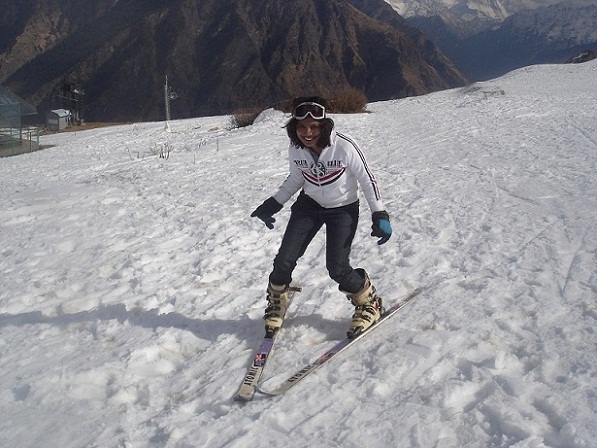 Heli Skiing & Skiing: The undisputed champ of on-snow adventures is Heli Skiing. You would be uplifted to new heights by helicopter to mountain tops which are impossible to reach otherwise. Himalayan Heli Adventures conduct Heli Skiing in Manali & Kashmir during the winter months. Auli in Uttarakhand and Gulmarg in Kashmir provide the wonderful challenge to the skiing lovers. Kufri, near Shimla and Rohtang pass are also one of the oldest places in India to be associated with skiing and the slopes are in use during winter. The Indian Institute of Skiing and Mountaineering in Gulmarg and GMVN Uttarakhand conduct 7-14 days of skiing classes.
Hot Air Ballooning: The ultimate feeling of weightlessness and drifted away in a balloon is thrilling but calm once it is up in the air. Rajasthan is the hot favorite for hot air ballooning. The leading company that provides hot air balloon flights in India is Sky Waltz. Tiger Balloon Safaris' also conduct various hot air balloon rides in India.The Balloon Club of India organizes hot air ballooning in New Delhi as well as the India International Hot Air Balloon Mela in November each year. Recently, the tourism department in Jammu and Kashmir and the Indian Institute of Ski and Mountaineering (IISM) have introduced hot air balloon rides to promote adventure tourism in the valley.
Kiteboarding: Kiteboarding is surfing, twisting, gliding the waves with a board and a kite. Goa Kite Surfing School has been operating since 2006 in Goa (Morjim beach). They train in C1,C2,C3 courses for amateurs and experienced riders. Kite Boarding School is also located at Mandwa beach, Maharashtra, India. Red Bull Quila Surf was a 3-day event at Mandwa beach for training and eliminations with the final day at Murud Janjira as the impregnable fort for a backdrop in May 2013.
Surfboarding: The sport of riding on the wave while standing or lying on Surfboard. Cocopelli Surf School in Gokarna is a one-of-a-kind surf school in India where you can spend a relaxing and exciting surf vacation. The Bay of Life Surf School also conducts surfing classes in and around chennai for Beginners. Soul and Surf combines yoga with Surfing in Kerala. India's first official national Surfing and Stand up Paddle (SUP) competition was conducted at the renowned beach town of Kovalam in Kerala on May 3-5, 2013.
Scuba Diving: Scuba diving is by far one of the most popular water sports growing at a rapid pace in India expanding its horizon from Gujarat to Karnataka to Goa and to the nearby islands. For those with busy time-work schedule, can avail the Scuba in the City program at Mumbai, Bangalore, Tarkali, Shimla and Panchkula to learn the pool course. Netreni Island in Karnataka has some of the best sites for scuba diving easily accessible from Goa, Mumbai or Bangalore. Diving in Andamans and Lakshwadeep offers diverse marine life and clear visibility. The various institutes which provide PADI certifications at different locations in India are Dreamz Diving, Dive Goa, Barracuda Diving Center, Planet Scuba, Lacadives, Barefoot Scuba and Andaman Bubbles.
Bungee Jumping: Bungee jumping is a recreational activity in which a person jumps from a high surface while attached to an elastic cord. Operated by Jump Masters from New Zealand, Jumpingheights in Rishikesh, India is very popular among youngsters who dare to challenge themselves. Recently the Bungee Jumping Festival was conducted in association with Jean Pascal in Bangalore during the month of January.
Whitewater Rafting: If you thought water water rafting isn't comparably a new sport, think again. This sport has gained new terrifying tracks and starting points with higher level of rapids. The top six destinations which has gained limelight in the past few years are Coorg, Manali, Sikkim, Brahmaputra, Zanskar and Rishikesh.
Support HuffPost
A No-B.S. Guide To Life
Related
Popular in the Community