Burgers are the most commonly found food on increasingly Americanized British menus, reports London-based researcher Horizons' 2013 Menurama survey.
That Americanization extends to cost-cutting measures: Burgers average 6.35 ounces, a 17 percent decrease from the 7.69-oz. average found in the summer of 2010. Still burgers showed a 13 percent increase in menu listings in the past year.
The decrease in size hasn't made burgers cheap: The average menu price (including pubs, restaurant and hotels) is £9.27 (US$14.53) according to Menurama. Shown below: A hefty burger with chorizo relish at Gourmet Burger Kitchen (GBK) in London.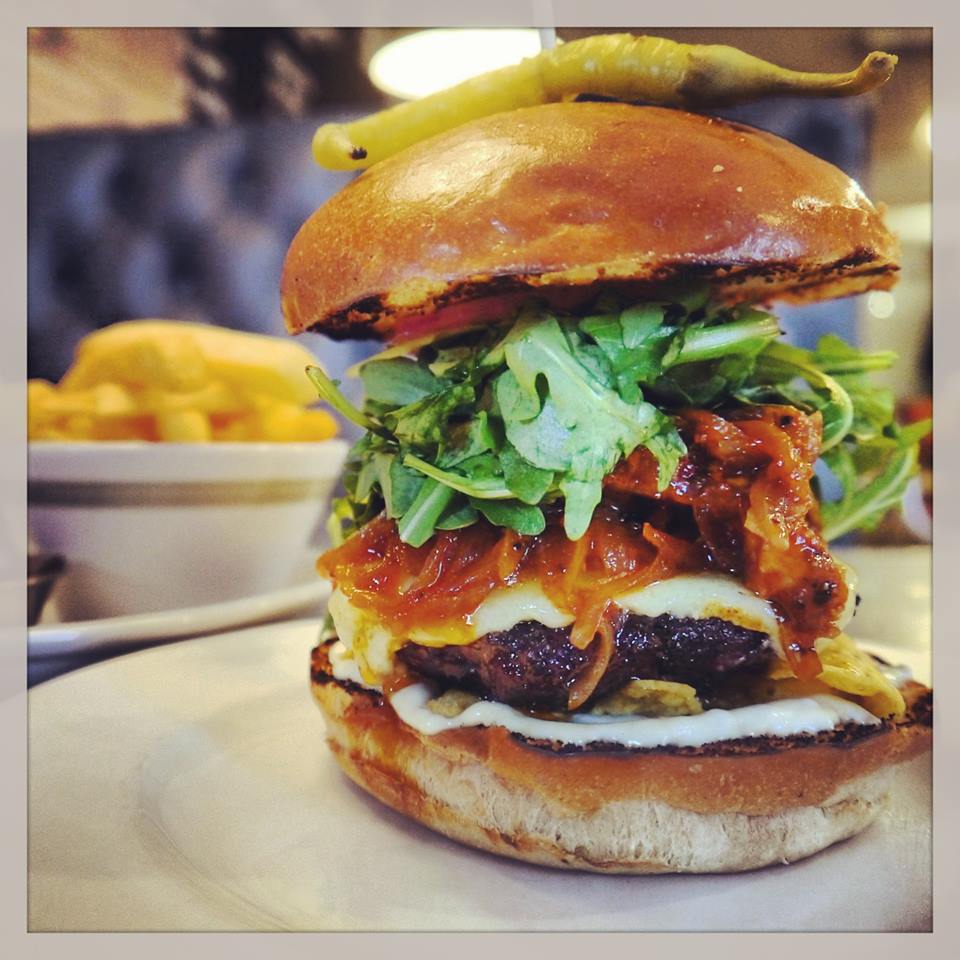 The top 10 entrées on British menus are beef burger, pizza, chicken burger, fish & chips, rump steak, roast chicken, rib-eye steak, chicken curry, sirloin steak and Sunday lunch (roast).
Horizons reports that the U.S. fascination with upscale hot dogs is taking hold in the UK. Hot dogs are on 85 percent more menus than just one year ago. Hot dogs have joined the top 20 menu items, bumping traditional British favorite scampi & chips. Pub chain Marston's has added an American-influenced Mac 'n Cheese Hot Dog. One reason for the growth may be price: Hot dogs average £6.12 (US$9.59) on British menus.
"Against a backdrop of rising food costs and squeezed consumer spend, the reduction in weight of key meat dishes demonstrates that operators are having to become more savvy with regard to menu and price engineering," says Nicola Knight, Horizons director of services. "This could explain the huge growth in hot dogs on menus they are relatively cheap to produce and operators can easily add value to them enabling them to charge more."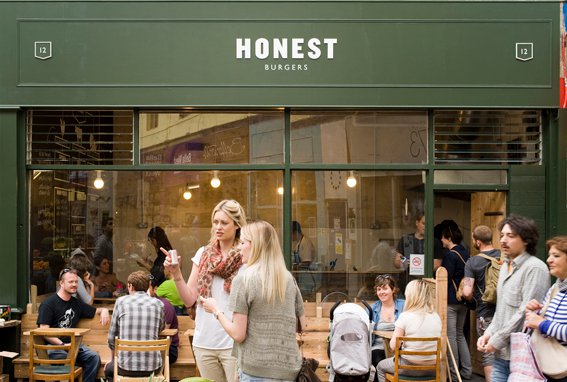 Horizons' Menurama analyzes menus of 115 chains covering the pub, restaurant, quick-service and hotel segments. Shown above is one of the three locations for British chain Honest Burger. Among the other findings of this year's survey:
Such American foods as pulled pork, chicken wings and ribs show significant growth in the past year. American descriptors and items such as "black & blue steak," "Cobb salad" and "slaw" have gained acceptance as well.
Use of healthy-eating descriptions declined in Britain during the past year. Horizons' Knight suggests this may be the result of operators steering menus toward more-indulgent offerings.