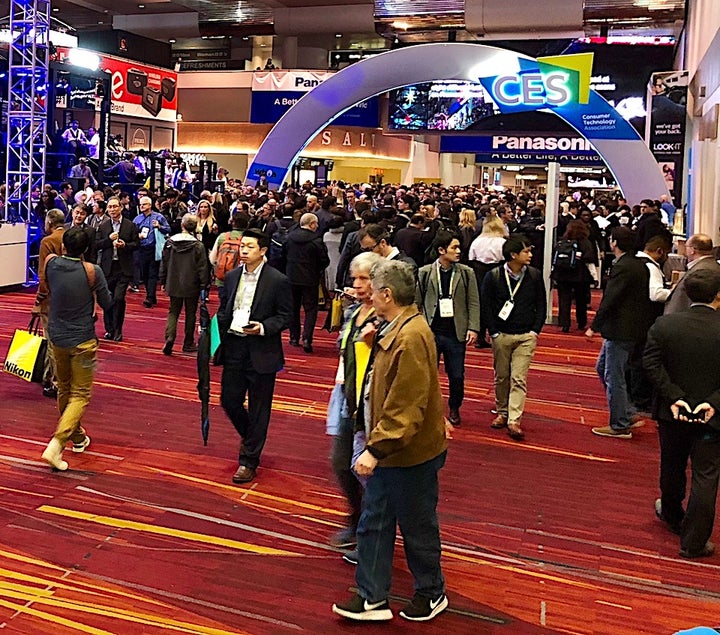 CES 2018 was, as usual, filled with futuristic and fascinating new technologies and devices. But much of this new gear is likely never make it to market, or is more provocative than practical.
So my own CES Top 10 list is comprised of products that I'd actually spend my own money on (in some cases, only if I could afford to) because they're available (or will soon be), and are actually useful.
So, in no particular order, here are the top 10 gadgets I saw at CES that I'd like to own.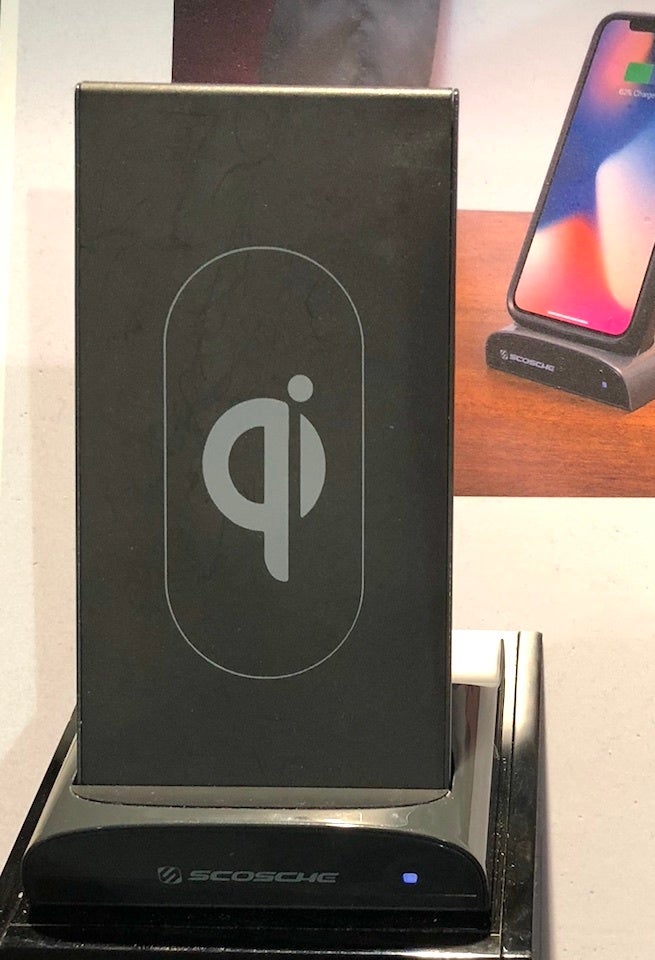 1. Portable Qi Chargers: For the life of me, I do not understand why people continually hunt for AC outlets to charge their smartphones when pocket-sized battery packs – with built-in Lightning or microSD cables – can be had for less than $30. At CES, I came across a number of portable wireless Qi chargers that can refill an iPhone X, a Samsung Galaxy 8 or any other Qi-compatible wirelessly chargeable phone. My favorites were the Scosche Power Bank Dock ($69.99, April, pictured), a 5000mAh battery back that doubles as a home charging dock; the ChargeWorx CX6611BK ($TBA, Q1), a 3000mAh portable battery with eight tiny suction cups to keep your phone in place while it's charging; and, the PhoneSuit Qi iPhone X 3700mAh battery case ($79.99, April/May).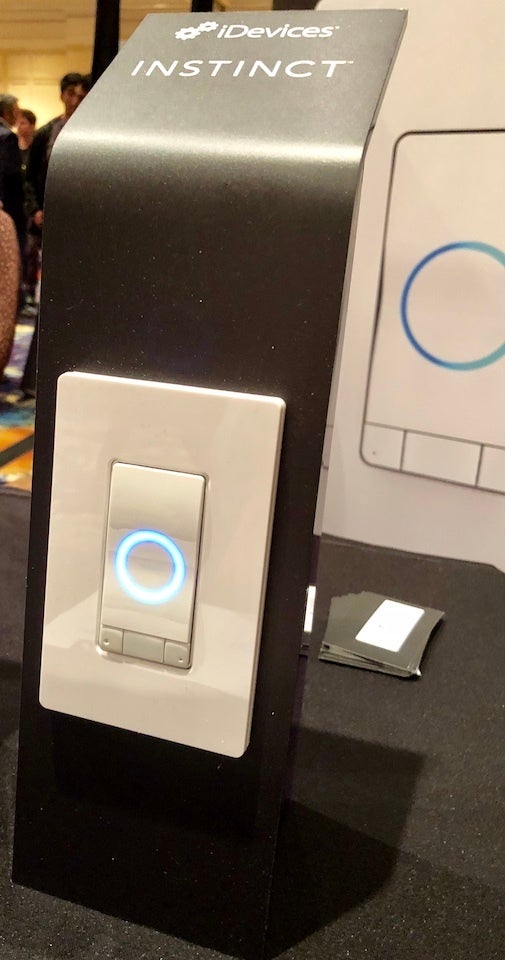 2. iDevices Instinct: If a standalone Amazon Echo offends your interior design sensibilities, this iDesign Instinct ($TBA, later this year) is an in-wall Alexa that replaces your light switch. It operates just like an Echo, complete with blue light ring and a built-in speaker, and also acts as a physical light switch.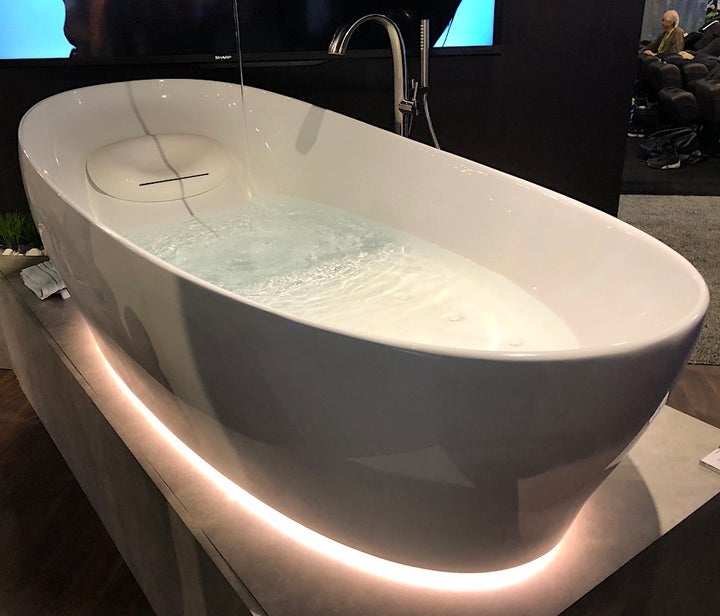 3. Toto Floatation Tub: For those of us with balky backs, this Toto tub would be paradise – if we had the room or the bankroll. It's 7-feet long, it has a form-fitting bottom, eight air massage jets on the lower end to sooth your tired legs, two hydro lumbar jets that mimic the massaging movements of human hands on your aching lower back, and a shoulder warmer when you're only mostly submerged. The tub will run you a mere $19,000 when it goes on sale in the fall, plus another $2,700 for the faucet.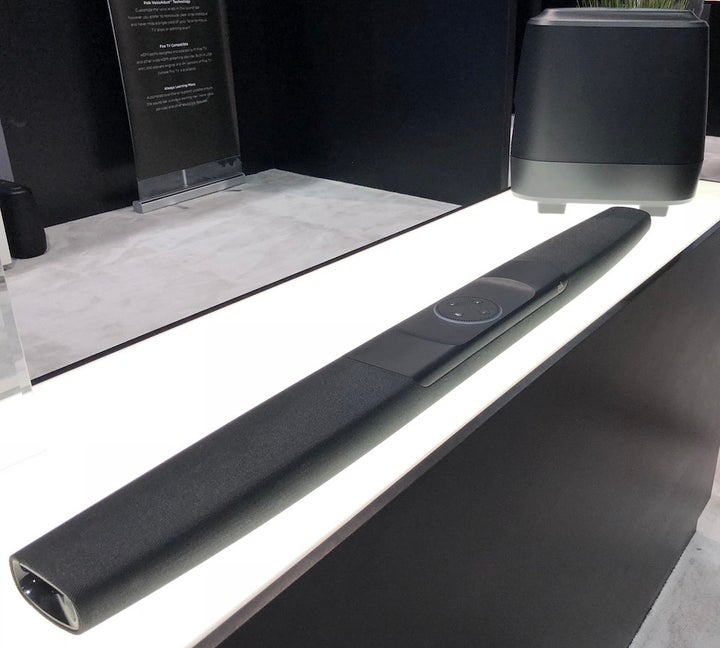 4. Polk Command Bar: CES was chock-full of Amazon Alexa-enabled speakers of every shape and size. But the sleek Polk Command Bar ($229.95, spring) was the only soundbar imbued with Alexa – actually, an Amazon Dot built in to the middle of it. The Command Bar includes a dedicated recessed HDMI compartment underneath to jack-in an Amazon Fire Stick so you can control not only your smart home devices but what you're watching. And so you can be heard above the TV din, the Command Bar includes a far-field microphone array. Aurally, the Command Bar is built with two 1.25 x 3.25-inch full-range drivers, two 1-inch tweeters and a ported, wireless 6.5-inch subwoofer.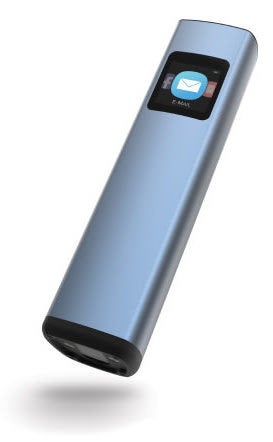 5. Pup: Effectively converting physical text – newspaper or magazine articles, business cards, receipts, et al – into digital form is always a challenge, until now. Pup ($299, April) – of which I'm an early Indiegogo backer – is a convenient and simple point-and-shoot handheld scanner that captures a digitized version of whatever page/card/receipt it's aimed at, corrects for orientation and curvature, both stores or sends a PDF to the virtual storage or email of your choice, and can OCR text to Microsoft Word so you can manipulate the captured text.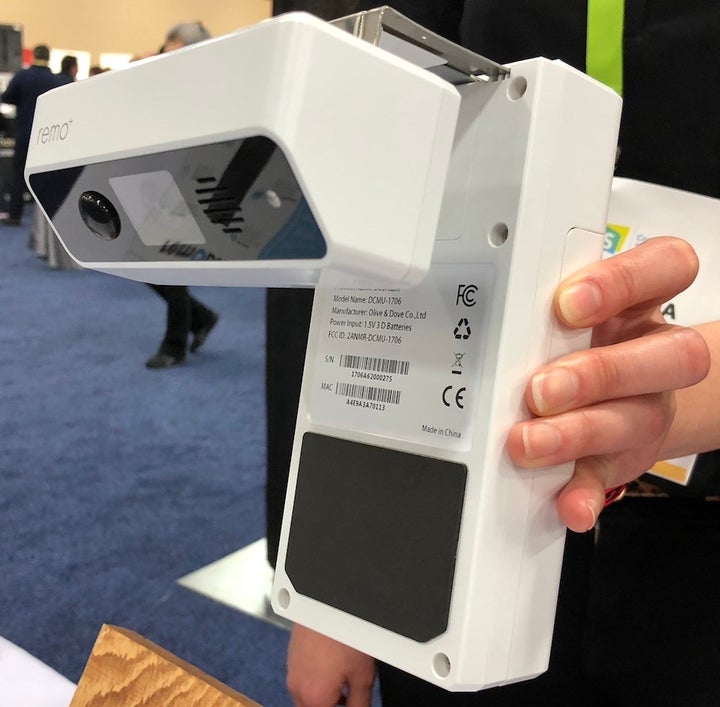 6. Remo+ DoorCam: Not everyone can wire a doorcam to their doorbell electrical system, and you never know if someone will simply swipe a doorcam you simply attach. This Remo+ DoorCam ($199, available now) slips over your front door and is completely wireless and tool-less for installation. It operates on three D batteries, captures 720p 160-degree video, is motion activated, and enables two-way noise-canceling conversation via its smartphone app.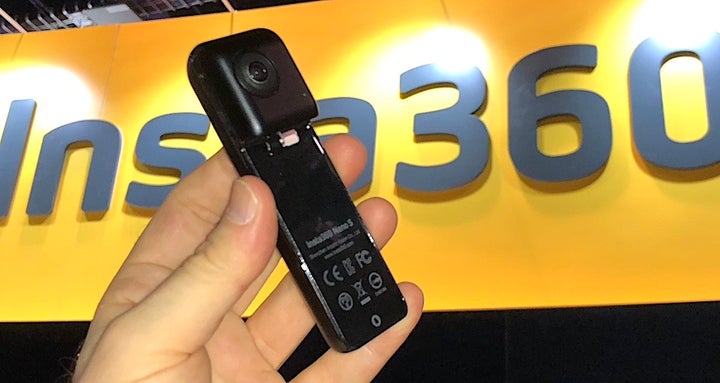 7A. Insta360 Nano S: Okay, I'm cheating here. I found two clever 360-degree cameras, but I couldn't decide which was the more clever and useful solution. Up first is the Insta360 Nano S ($239, on sale now), a 4K 360-degree camera attachment that slides right onto an iPhone. Its battery allows for 70 minutes of continuous recording onto a microSD card or your iPhone's memory, and you can even insert yourself as a selfie into the spherical footage.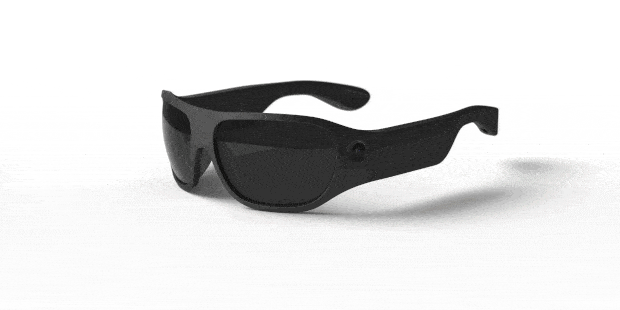 7B. Orbi Prime: Second, there's the more "duh" hands-free solution, the Orbi Prime ($399, August), a pair of sunglasses with a 360-degree camera built in. Prime incorporates two 1080p cameras on the front corners of the polycarbonate frames and two more 1080p cameras on the rear tips of the temples to enable continuous 360-degree 4K video and still photo capture around your head. Prime's batteries supply 60 minutes of recording time, they've got built-in Wi-Fi, image stabilization, are IP64 water-resistant, and an included strap holds in wavy long hair that could mar your footage.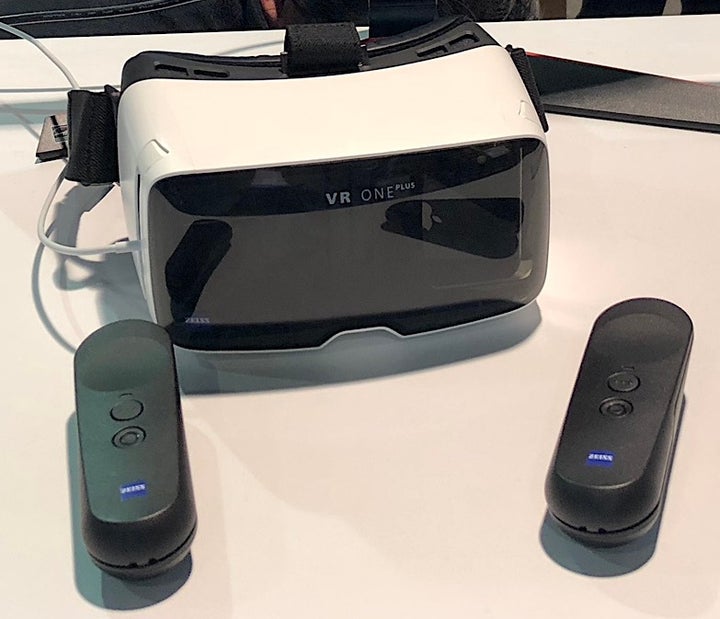 8. Zeiss VR One Connect: There's a lot of confusing and complicated VR gear out there, but I found this mobile Zeiss VR One Connect bundle ($160, Q2), complete with goggles, controllers and SteamVR compatibility, the least confusing and future-proof. Instead of hooking the VR One to a laptop or game console (which you can via USB), you slide a smartphone, Android or iPhone between 4.7 and 5.5 inches, into the goggles and you're good to go – just add your own headphones, wired or Bluetooth. To get higher resolution VR, just upgrade your smartphone, not your VR goggles.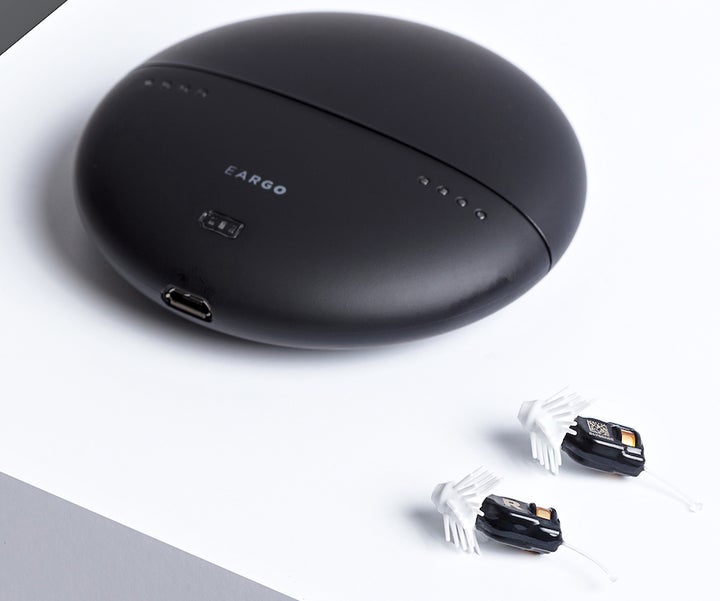 9. Eargo Max: In the wake of the passage of last August's Over the Counter Hearing Aid Act of 2017, we're going to see many less- and in-expensive audiologist-free hearables. Eargo was an early and, because of their diminutive size, tempting alternative. Eargo's new in-ear Max ($2,250) are just as nearly invisible as earlier Eargo aids with the same handy charging case, but with an all-new chip set for improved audio fidelity and noise reduction, and new Flexi Domes designed to eliminate feedback while preserving speech clarity. I've got a pair and will write a review as soon I can.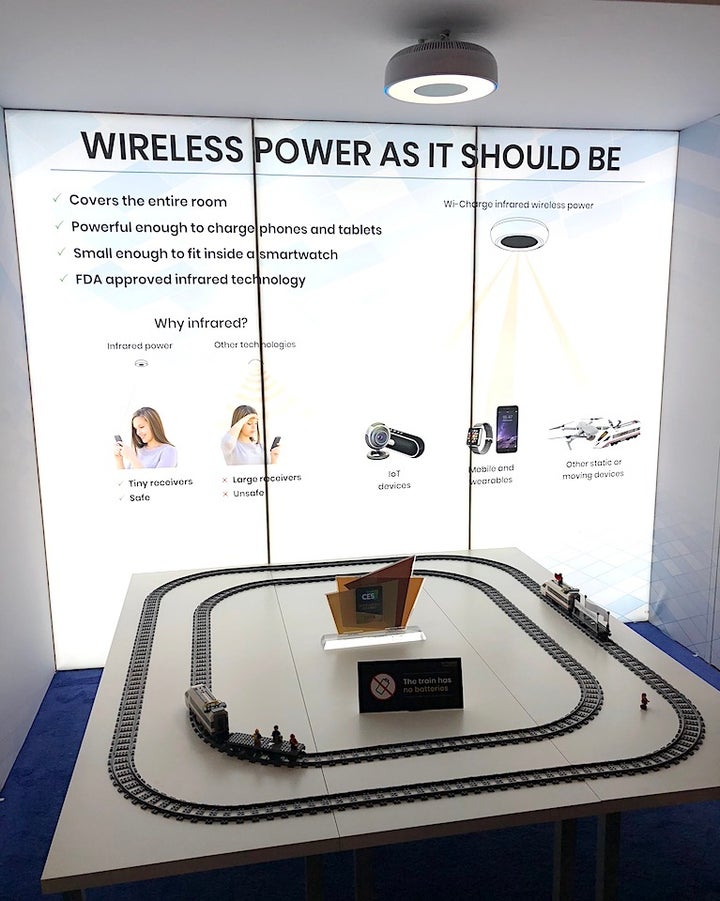 10. Wi-Charge Lights: AC outlets in our home are becoming crowded with our portable device chargers. But at CES, a half dozen companies demonstrated short, low-power wireless power transmission that eliminate the need for jacks filled with transformers. One of the more promising power transmitting systems seems to be Lights from an Israeli company, Wi-Charge. Essentially an overhead lighting fixture, Lights can transmit power up to 5 meters to recharge smartphones, tablets and any other low-power device via a dongle or case. The Wi-Charge rep told me Lights would go on sale for substantially less than $1,000 before the end of the year. This is sort of bleeding edge stuff so, because I'm a cynical cuss, I'll believe it when I see it actually on sale.
Related
Popular in the Community