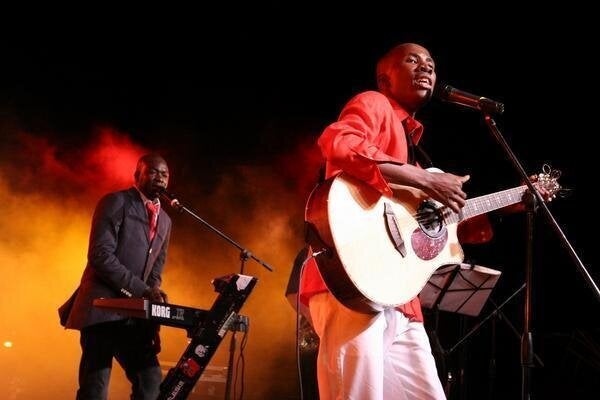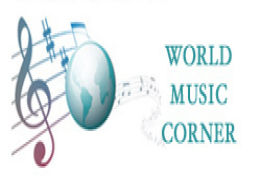 This is HuffPost World's regular feature that highlights interesting musicians and musical trends around the world. Know of a great musician doing ground-breaking work outside the United States? Send us your ideas for bands to profile or up-and-coming musicians to follow. Please fill out this survey form.
I have not had a chance to listen to all of the music the world has to offer (yet) and therefore cannot pretend to offer you the very best 10 global artists from 2008. That being said, in addition to the artists featured over the past month, here are 10 figures from around the globe who graced us with good sounds in 2008, and who are worth watching in the new year. Without further ado, and in no particular order...
1) BelO is a socially-minded, Haitian-born singer-songwriter powerfully delivering jazz and worldbeat inflected reggae in French and Creole. His tours overseas have brought him to New York, Paris, and 11 African nations, in addition to his numerous performances throughout Haiti. He released his second LP, "Reference," in June.
2) Novalima is a multinational collective of Peruvian musicians playing electro infused Latin beats on a mini-battery of congas, cajons and like percussion. Their third album, "Coba Coba," was released in Peru this past October, but isn't due on the international market until January 2009.
3) Jazzanova is a Berlin production outfit best known for pioneering jazz house. In October, they trumpeted, so to speak, their fluency in a different vernacular with their eminently soulful, much-anticipated sophomore album, "Of All the Things."
4) Momokomotion is a former Bangkok indie-punker now crafting raw but catchy electro-pop tunes in Japan. She released ""Punk in a Coma" in January, with a full set of remixes (dubiously but not impossibly) slated for this December.
5) Tomer Yosef is an Israeli M.C. spitting verses and wailing choruses in Hebrew on top of grinding, modal beats. In August, he released "Laughing Underground," his solo debut.
7) Zuco 103, a trio based in Amsterdam, calls itself "Brazilectro." This unique style, as showcased in their October release "After the Carnaval," layers brazilian guitar, cavaquinho and cuica timbres (among others) over funky grooves to swaddle vocals that alternate between English to Portuguese.
8) Nneka is an oil-politics aware hip-hop songstress with one foot in resource rich Nigeria, where she was born and raised, and the other in Germany, where she has lived since she was nineteen. In April she released her second LP, "No Longer at Ease."
9) Mhee Noi is an explosive, irreverent Thai punk band, who appropriately invokes said tradition to indict police corruption and Thai society writ large. (Alas, their first full length album, Kluay Kak, seems to be only available at present if you happen to be in Bangkok, or able to read Thai).
10) Menino DiJa, a Rhode-Island resident rapping in Kriolo and English, released the video for Tentason, a track featuring fellow Cape Verdean Shokanti. The YouTube profile for the video promises an album "soon," so be sure to keep your eyes open and your ears peeled...
Special thanks to World Music Promotions, Nomadic Wax Records, Modiba Publishing+, Mo Glo Radio, DJ Santo, and HuffPost readers Simeon Chapin and Alain Mpenda for helping expose me to this music.
Popular in the Community