November marks the beginning of the holiday season and with Thanksgiving around the corner, you'll surely be making plans for many festive get togethers. When you go to someone's home for a party or holiday event, it's always nice to to bring a little something special to show your appreciation. Below are my top 10 holiday hostess gift ideas to help you decide on what to bring even the pickiest of hosts.
1. Twist Your Spirits Cocktail Kit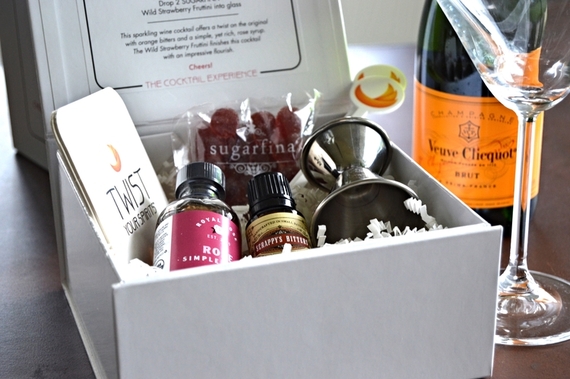 Twist Your Spirits is a collection of artisanal cocktail kits designed to create the perfect cocktail at home or on the go. Their kits are specially curated by award winning mixologists and come with all the ingredients you need to use with whiskey, tequila, vodka and champagne or sparkling wine. With great packaging and clever names such as "Speak Easy Dirty Martini" and "Emotional Rescue," these kits are sure to please any party host. Each one makes four cocktails and contains specific mixers, bitters, garnish, a jigger, coasters, stirrers and a recipe to make a delicious drink anytime, anywhere (alcohol not included).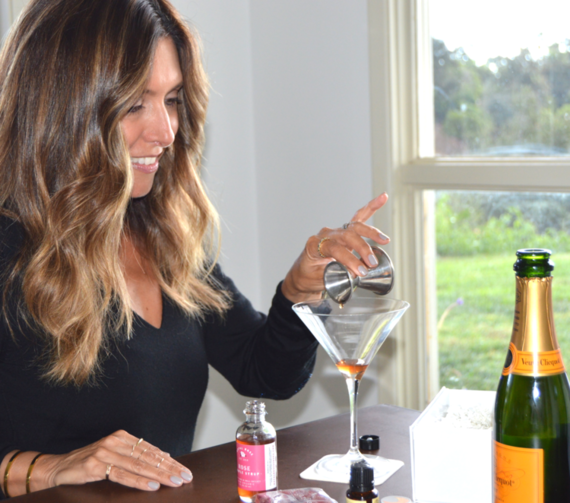 I've always been intimidated to make cocktails but using Twist Your Spirits Cocktail kits help me feel like a seasoned mixologist!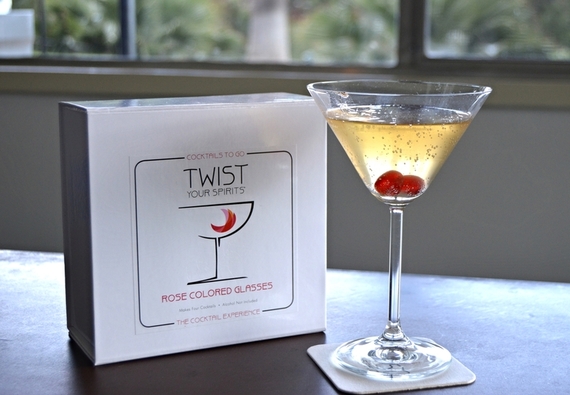 2. Sarabeth's Good Morning Cookbook
New York City based baker and restaurateur Sarabeth Levine shares her most beloved breakfast and brunch recipes in her newest cookbook. The book includes more than 130 classic morning recipes from fluffy scrambled eggs to warm sticky buns that are beyond delicious! Whether you are staying over at someone's home as a guest or going to a brunch over the holidays, this book makes the perfect gift for any real food lover. It's also filled with tips and the best techniques for prepping dishes ahead of time!
3. Cocoa Parlor Organic Chocolate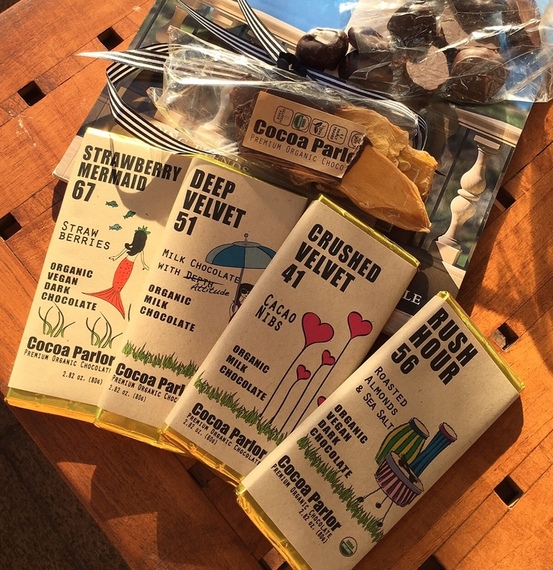 I recently discovered Cocoa Parlor Organic Chocolates and was blown away by how delicious their chocolate tastes. These chocolate bars and other treats make the perfect gift for the health conscious host with a sweet tooth. From raw chocolate bars to chocolate covered mangos (my favorite), there are dozens of decadent treats that perfectly fit into a vegan or even raw diet. All products are USDA Organic and are made with fairly traded cacao beans. You can order a gift package of chocolate bars online or stop by their retail store in Laguna Nigel, California if in town!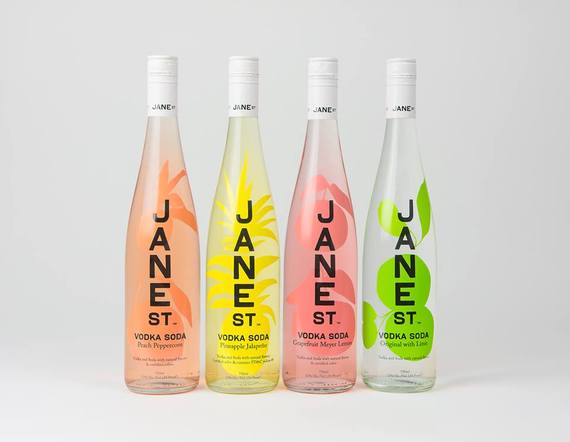 Jane St. Vodka Soda is the first ready-to-serve vodka soda and a great alternative to bringing a bottle of wine or prosecco to your host for holiday parties. The yummy vodka drink is light, refreshing and low in calories. All vodkas are presented in beautiful bottles and are sweetened with agave nectar. Available in four delicious flavors--Lime, Grapefruit Meyer Lemon, Pineapple Jalapeño and Peach Peppercorn.
5. The Cellar Set of 4 Assorted Colors Stemless Wine Glasses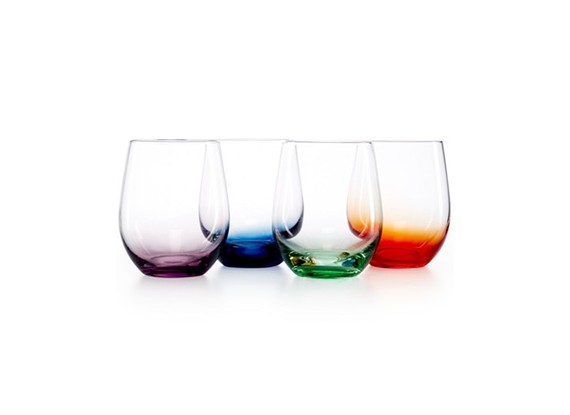 Every host could use a few more wine glasses as the holidays arrive. These gorgeous stemless wine glasses from The Cellar at Macy's make a great gift that can be put right to good use. I love the bright colored detail at the bottom of each glass plus they are dishwasher safe and very well priced.
6. West Elm Monogrammed Metal Wrapped Board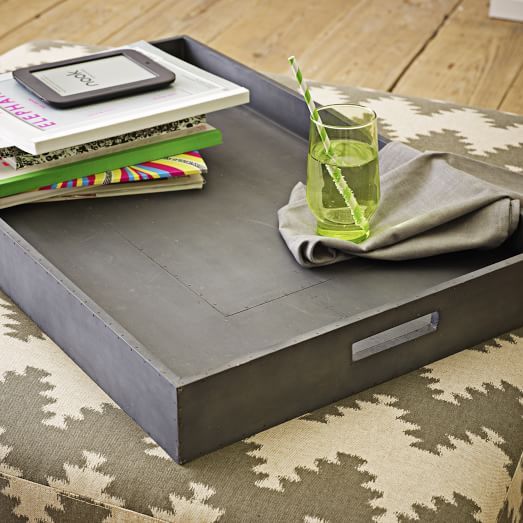 This metal wrapped tray from West Elm is a great gift for the host who pays attention to every last detail. It can be used as a decorative piece or for serving cocktails or hors d'oeuvres. Personalize by adding a monogram and make the gift even more special!
7. Sushi Making Kit from Uncommon Goods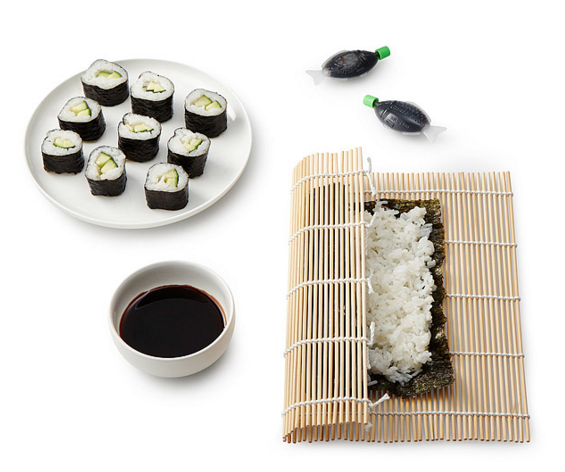 For the host who loves eating sushi and also likes to DIY, this sushi making kit will be a big hit. The kit comes with the base ingredients for four servings of sushi including the sushi rice, rice vinegar, nori, sesame seeds, spicy wasabi powder, and gluten-free soy sauce. Also included is a rolling mat, easy-to-follow instructions, and helpful drink pairings. Your host will surely enjoy creating custom-made rolls with his or her favorite fillings!
8. Electric Blue Push Button Wine Opener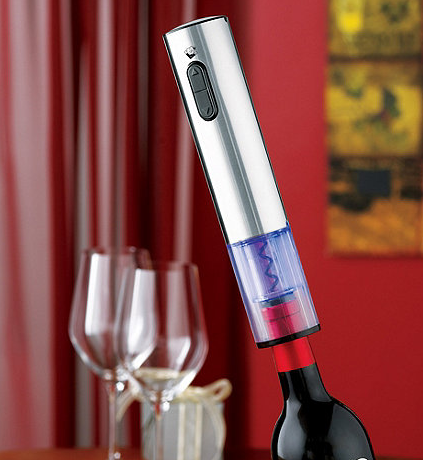 This wine opener is the quickest and easiest way to pop open a bottle of wine or two. It's the perfect gift to bring to a dinner party or gathering during holiday time so the host isn't kept busy by opening wine bottles all night. Watch the blue light shine through the window while the cork is extracted by the press of a button.
9. Leonardo e Roberto's Gourmet Blends Olive Oils and Vinegars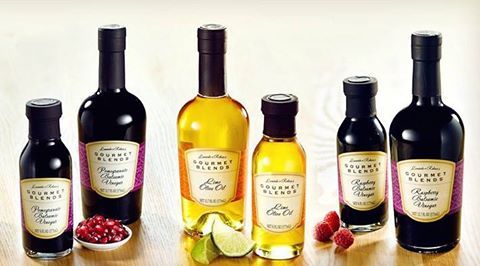 A holiday dinner party is the time to break out the quality olive oils and balsamic vinegars. Leonardo e Roberto's Gourmet Blends make some of the best ones--they are produced in Modena Italy and taste amazing on their own. In addition to the basic flavors, they offer special blends of olive oils that come in citrus and herb infused versions. The vinegars are barrel-aged, unique and delicious. Check out the variety of different flavors and mix and match to create the perfect gift for your host.
10. Georg Jensen Indulgence Delights Bowl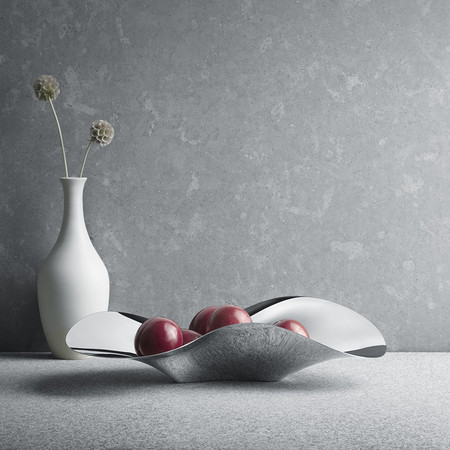 This abstract, stainless steel bowl designed by Georg Jensen will make any holiday buffet look chic when used for serving or as a decorative piece. Its simple and sleek design make it the perfect gift for a sophisticated and trendy host. Plus, everyone could always use more bowls!
Popular in the Community