There are few honeymoon luxuries quite like your own private pool. So whether you dream of an infinity pool overlooking the ocean, a plunge pool beside a watering hole in an African wildlife reserve, or your own luxury European villa, here are ten honeymoons with a private pool for every budget.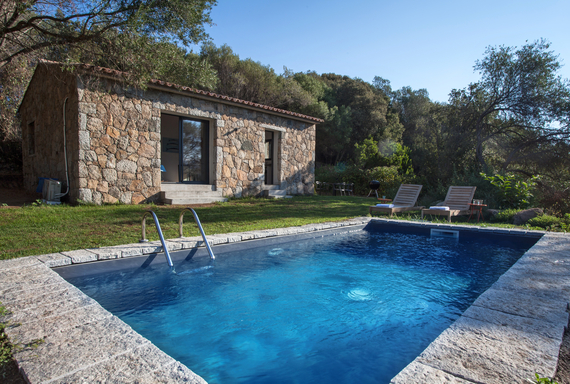 Casa Josephine, Corsica
The perfect romantic hideaway, this one-bedroom villa has its own private pool, with beaches nearby, and it backs on to the vineyards where one of Corsica's finest wines is grown - although a thick screen of vegetation keeps it perfectly secluded. Outside it's the ultimate rustic hideaway, inside it's brightly modern and contemporary. Available through Corsican Places.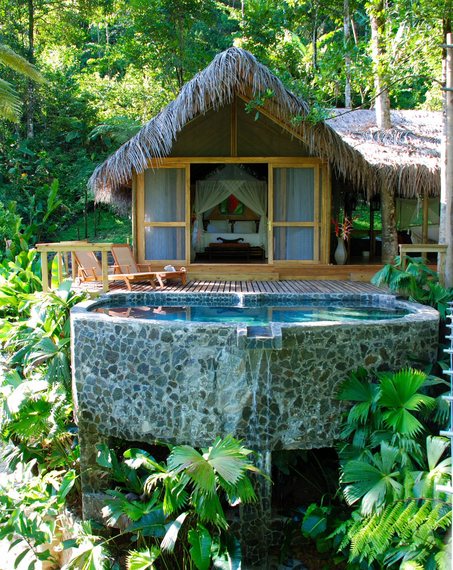 Pacuare Lodge, Costa Rica
Decisions, decisions - do you arrive to the rainforest setting of Pacuare Lodge in Costa Rica by jeep or 90-minute white-water rafting excursion? One thing is certain, no honeymoon here would be complete without at least one night's stay in the Canopy Suite, a treehouse reached by suspension bridge with its own private stone swimming pool that's fed by spring water. Book with Exsus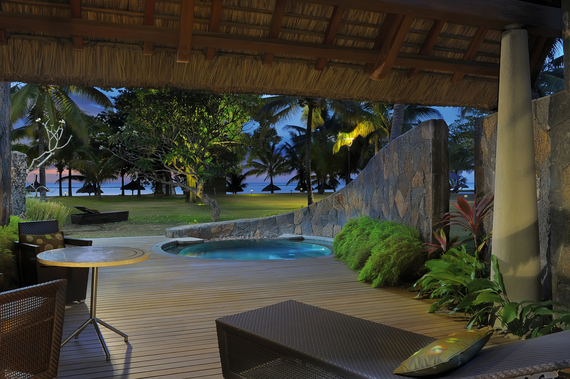 Troux aux Biches Resort & Spa, Mauritius
With the only beachfront pool suites on Mauritius, this resort has an added temptation on top of its beautiful beach on the west coast of the island. When you can bear to leave the private plunge pools on your terrace, there are six restaurants, a spa and wonderful diving. It's available through Beachcomber Tours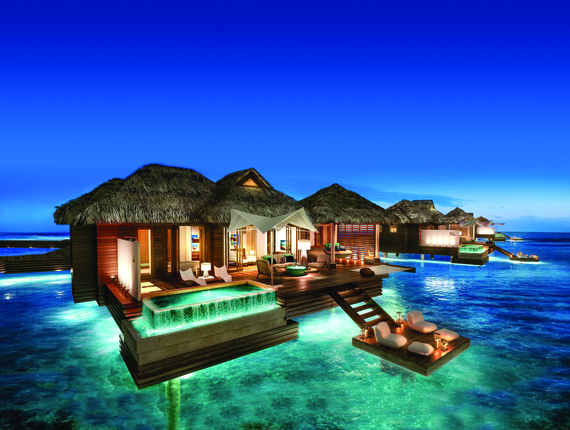 Sandals Royal Caribbean, Jamaica
If you've always wanted to stay in an overwater villa without having to fly to the Indian Ocean or South Pacific, Jamaica has the answer. Sandals Royal Caribbean opens the first over-water suites in the Caribbean later this year, with their own private infinity pools looking out to the turquoise water, as well as glass floors for a great view of the marine life.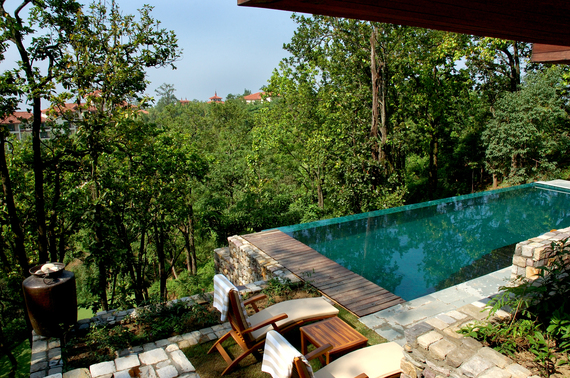 Ananda in the Himalayas, India
Who says honeymoon has to equal beach? If you're looking for relaxing pampering, the destination spa Ananda in the Himalayas near Rishikesh is perfect, with a private pool at the one-bedroom Ganga Villa. Set on a 100-acre Maharajah's Palace Estate, the huge spa focuses on achieving balance and harmony, without sacrificing any of the luxury.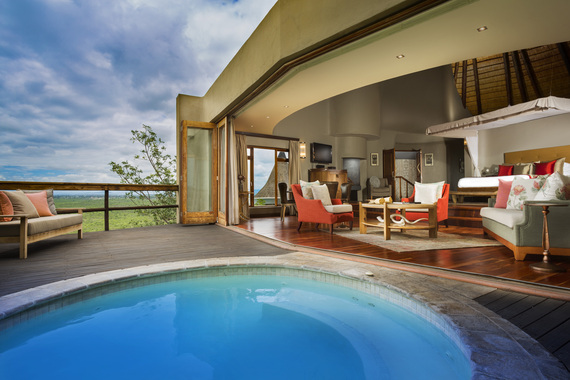 Ulusaba Private game reserve, South Africa
Part of the Virgin Limited Edition collection, Ulusaba is as uniquely luxurious as the other properties despite being in the heart of a private game reserve. Check in to Cliff Lodge 2, with a large private Jacuzzi on the outdoor viewing deck, to relax and spot the animals. There's also a lodge observatory for star gazing.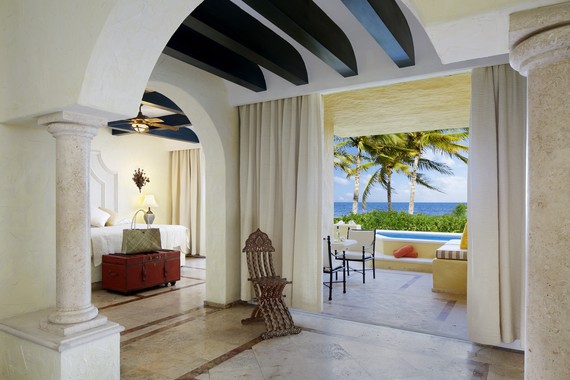 Zoëtry Paraiso de La Bonita, Mexico
The emphasis is firmly on luxury at the Zoëtry Paraiso de La Bonita, on Mexico's Riviera Maya. As well as private plunge pools at the Romance Oceanfront one bedroom suites, the Endless Privileges all-inclusive package includes fine wines at the three restaurants on site, and the chance to visit nearby dining options included, spa treatments and a boat tour. Book through Tropical Sky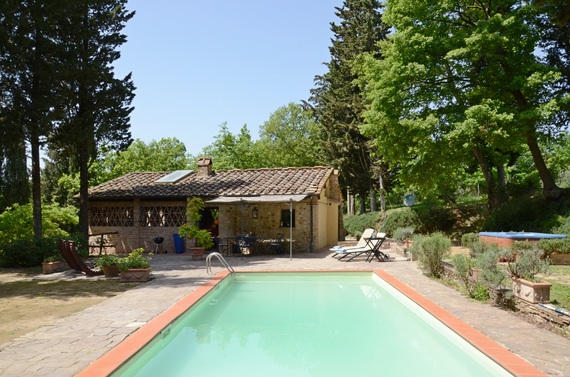 La Fornace, Tuscany, Italy
Who could have thought an old furnace would be so beautiful? Transformed into a villa for two, the original ovens of La Fornace are still visible below the ground, although today the décor is warm wood and bright colours. Outside, the pool is shaded by trees in the grounds with a covered patio to relax on, and the Tuscan highlights of San Gimignano, Siena and Florence nearby.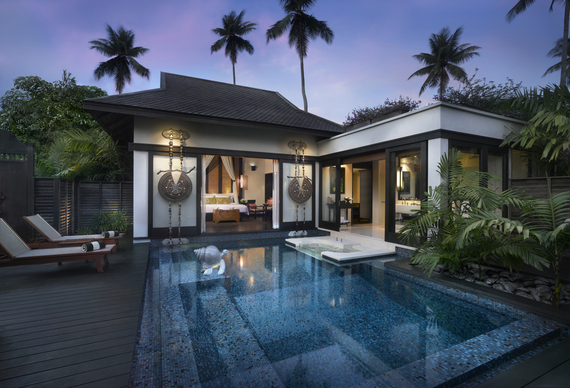 Anantara Mai Khao Villas, Phuket, Thailand
All the villas at this peaceful beachfront resort in Phuket's quieter north have their own private pools. Created around a lagoon in the style of a Thai village, the focus is on low-key luxury: there might be a beachside barbecue but Anantara Mai Khao Villas has it own salt sommelier, while the traditional carvings and wooden floors are made of luxurious teak. Book with Turquoise Holidays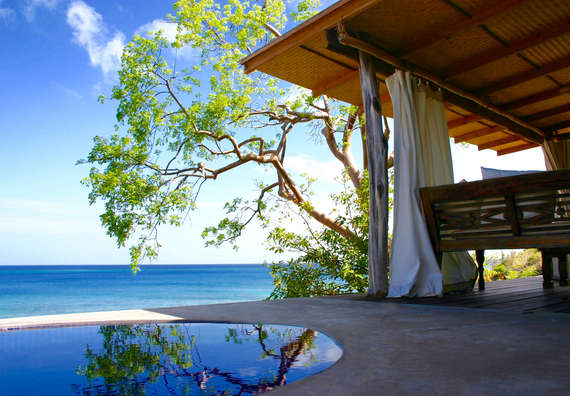 Laluna, Grenada
A combination of Italian style and relaxed Balinese atmosphere, all with an added helping of Caribbean sun and spice, Laluna is perfect for a chic couple to chill out. And each of the cottages has its own private plunge pool to do just that, between Balinese massage, an afternoon nap in the four-poster bed, or a glass of something special from the wine cellar.

* Jane Anderson is editor of 101 Honeymoons
Images courtesy of the properties/tour operators