One of the questions I am often asked – besides what's my favorite travel destination – is "From your travels, what hotels would you recommend?" This past year, most of my travels were with @AzamaraVoyages, therefore, I had a floating hotel take me around the world. I did extend my stay at several stops in addition to having a few staycations while home in the states. So, I do feel qualified to make hotel recommendations.
The following are my top 10 hotels for 2017. This list is curated from a variety of destinations in the event you may wish to check out these fabulous locations (which I also recommend).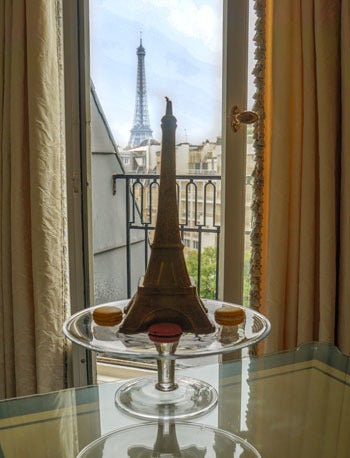 1) Ahh, you had me at Paris. It's all about attention to detail at the @fsparis, better known as the Four Seasons Paris/Hotel George V. In the City of Lights, how can anyone not fall in love? Right off the Champs-Elysées, George V is living and breathing luxury. For example: every week there are 12,000 fresh flowers delivered to the hotel and a rotating themed garden is created.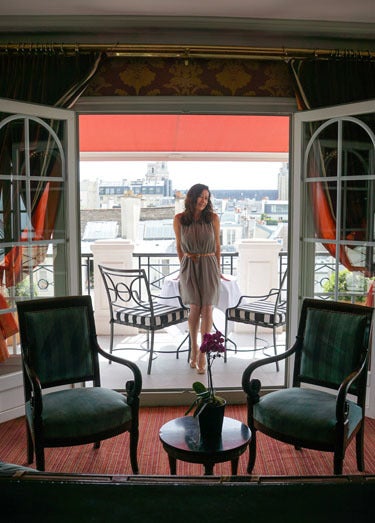 2) The Parisian L'Hotel claims the second spot. Located in Paris's Saint-Germain District/6th Arrondissement, L'Hotel is perfection, claiming title to being the smallest 5-Star hotel in the city. @lhotel_paris maintains an ambience of intimacy in a tranquil neighborhood. I was treated to the best suite in the house with luxe linens, old world charming furniture, and a heart-stopping skyline view. Plus, Oscar Wilde resided here!
3) Tokyo loving at the Ritz-Carlton. And that's at 53 stories above the world's most modern, yet traditional, city. Glittering, go-go-going, featherbeds, and down pillows and duvets. View of Mt. Fuji framed from high in the sky at the @RitzCarlton, Tokyo. Memory maker, for sure!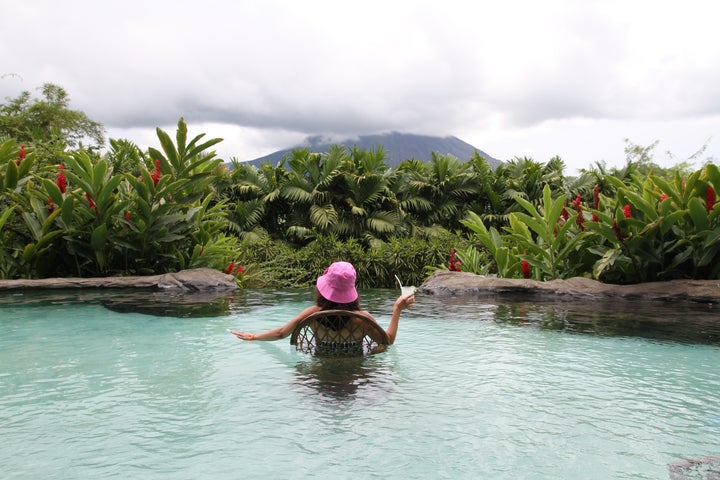 4) The Springs Resort and Spa in Arenal, Costa Rica. Arenal is a volcano and you know that also means hot springs! Not to mention the abundant flora and fauna Costa Rica is famous for. This beauty of a resort has 18 freeform, landscaped hot spring pools and a swim up bar. The view of Arenal is picture perfect from the pool. P.S. This is a smoke-free resort.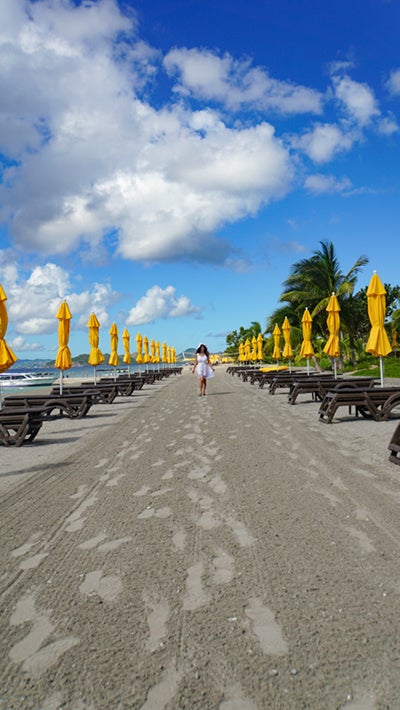 5) The Four Seasons Nevis in the Caribbean country of the Federation of St. Kitts and Nevis. Until I was on a trip with @StKittsTourism and hopped over to Nevis for a day, I had no idea about the hotelier's incredible villas. I've stayed at Four Seasons previously and couldn't believe how wonderfully luxurious the Nevis accommodations were. The spa offers Nevisian massage, which is so cleansing and relaxing. The Four Seasons is the place to stay in Nevis.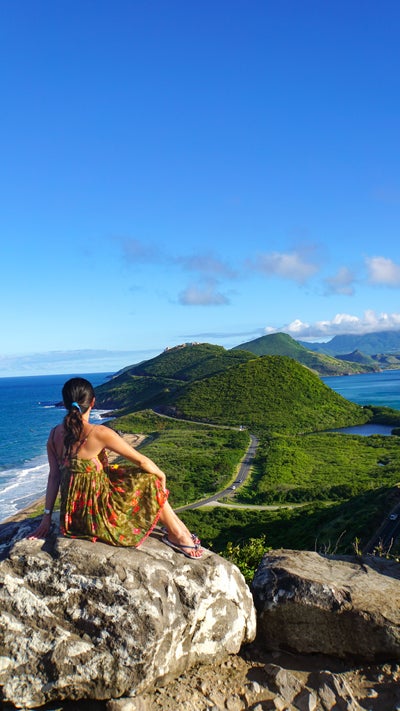 Tip: Make sure to take a boat and island-hop around St. Kitts for more island life.
6) In Key Biscayne, Florida, it's the Ritz-Carlton. The Sunday brunch alone is reason enough for a recommendation. It is, hands down, the best all-you-can-eat buffet. Can you believe caviar and fresh sea food galore? This is a family friendly destination with golf, tennis, and kid-friendly pool and activities. Beautiful grounds. @ritzcarlton #keybiscayne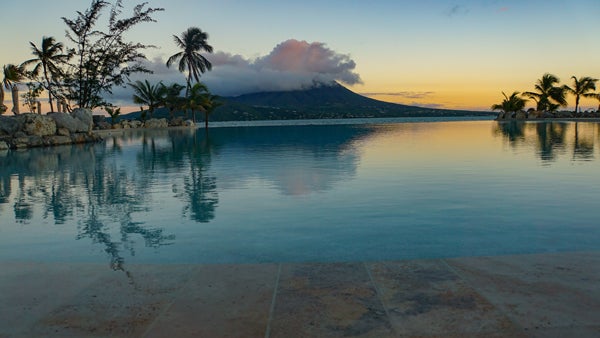 7) The super sleek Park Hyatt St. Kitts. All the rooms offer a wonderful view, and in the Caribbean, you can't go wrong with the view. The friendly inhabitants of Saint Kitts (called Kittitians) make me feel so welcome and relaxed with the staff and @StKittsTourism. And the vibe is as mellow as you'd expect @parkhyattstkitts.
8) The Hay-Adams hotel in Washington D.C. It offers the best view of the city and its Italian Renaissance architecture is gorgeous. The hotel has the feel of history too. Tip: You can book a dinner on 4th of July @hayadamshotel and you'll have access to the best view of the fireworks show.
9) Both my camera and I love the @innatperrycabin's sunrise and sunset landscapes in Maryland. Though the greenery changes with the rhythms of a seasonal clock, the allure stays inside, outside, and all over. The Inn at Perry Cabin is a sanctuary for the senses, far from the madding crowd of Washington, D.C. #YesBelmond
10) The 1804 Inn/Barboursville Vineyard. Virginia is for wine lovers thanks to the Zonin family, who were among the first to plant European grapevines in the eastern United States at @barboursville Vineyards. That was in 1976. The property's original home was designed by Thomas Jefferson for then-governor James Barbour and is listed on the National Register of Historic Places. I was fortunate enough to stay in the Octagon Suite. Barboursville Vineyard is the place I found my favorite Virginia Cabernet Sauvignon. I highly recommend it.
2017 was quite a year of adventure for me. One highlight was a one-shot of 24-plus hours of travel from Sydney to London, experiencing the changing of seasons from Summer to Winter and going from the Southern to Northern Hemisphere, and heading West to East and then back again.
I created a fine list of wonderful establishments based on my cruise itineraries. I hope you'll have the opportunity to experience and explore these places. Let me know what you think and be sure to send your recommendations my way, too.
Here's to a travel-filled 2018! I'm excited to see what adventures await.