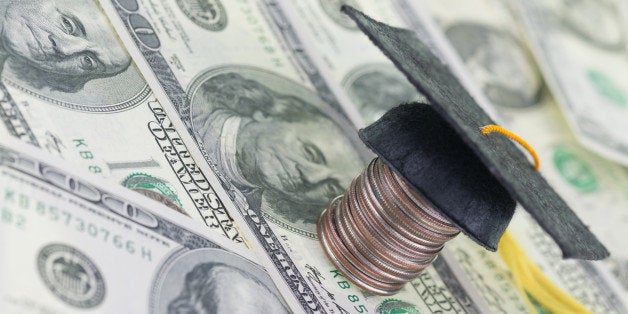 2. Higher Education Act (HEA) reauthorization has become the topic that refuses to go away. Now three years since its last "reauthorization," the Act, with its great impact on higher education broadly appears more likely to pass thanks to Republican control of both houses of Congress.
4. Online education will resume its growth as back-at-work learners see continued need for credentials. While not returning to the double-digit levels fueled by proprietary school marketing, a solid 6 to 8 percent can be expected as the stigma of online study recedes.
5. Competency-Based Education (CBE) is no flash-in-the-pan and will regain momentum after the cold water delivered by the Department of Ed's IG last fall (in its criticism of the Higher Learning Commission's oversight of such programs). Clouds will remain, however, as institutions continue to wrestle with lack of a common vocabulary and standards.
6. Employer-College partnerships can be expected to increase in 2016. While the Arizona State-Starbuck's agreement attracted the media's attention, such relationships have existed for years. What's new is the importance being given to degree completion by a growing number of employers, including the federal government.
7. Cybersecurity will be the hottest emerging field for new programs in 2016. The broad and growing threat of cyberattacks has all sectors concerned, while higher education has struggled to provide the credentialed expertise needed.
8. Price stabilization. Thanks to an improving economy, public and government attention and a variety of innovations, the cost of degree attainment is stabilizing, if not falling. Never as high as media would have us believe, declines in costs are foreseen, along with reductions in student debt and default rates. Nothing says passé quite like an issue's emergence on political radars.
9. New models of learning will emerge in 2016. Like the "boot camp" phenomena, many of these will come from outside the academy. Text publishers, will soon offer "bundled" online media and credit-by-exam resources that will allow for learning and assessment outside of a classroom. Direct assessment, competency-based education (CBE) and credit for prior learning (PLA) are all gaining respectability and acceptance, especially for adult learners.
10. New "judges." With the Department of Education extending financial aid to non-traditional sources of learning, and the growing acceptance of alternative pathways to credit accumulation, a need for new assessors is seen in the areas of quality assurance (see above) and credit equivalency determinations. As the unbundling of higher education continues, academic institutions and employers alike are becoming concerned as to what is included in "re-bundled" credentials, and who validates.
Popular in the Community