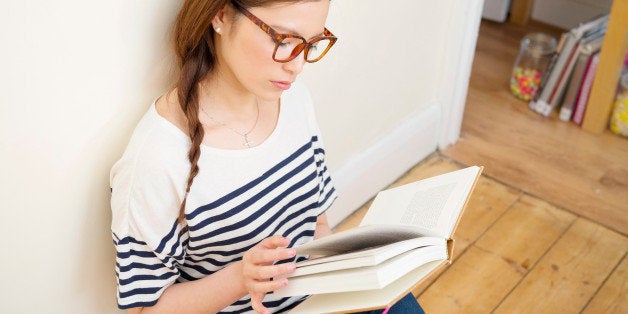 Most people who get divorced want to get into another relationship. Some dive directly into new relationships, barely pausing for breath. Others take their sweet time about it, and they wait until they feel completely ready for a new love.
The period after a breakup is the perfect time for a little post-relationship debriefing with trusted friends. It's also a great time for some self-reflection about what you're looking for in a new relationship. This self-reflection often includes reading up on love and relationships to make sure you are wiser and better equipped for relationship success.
If you want to pick up some tips for how to make your next relationship better than your last, read the books listed below. Your next lover will thank you for it.
1. Men Are from Mars, Women Are from Venus by John Gray, Ph.D.
This is the number one selling relationship book of all time. That's because it is probably the very best book ever written about male-female relationships. The author understands that women and men are very different in fundamental ways, and he does a great job of decoding both genders.
2. The 100 Simple Secrets of Great Relationships by David Niven, Ph.D.
A great book doesn't have to weigh a lot and look like a textbook. This little gold nugget of a book is filled with stories about real people's relationship tips. Put this book where you will see it often, then pick it up and quickly read a short, two-page chapter.
3. The 5 Love Languages by Gary Chapman
Falling in love is relatively simple. It's staying in love that's the tricky part. Mr. Chapman has identified what he calls the five love languages: Words of Affirmation, Quality Time, Receiving Gifts, Acts of Service, and Physical Touch. Knowing how different people show and express their love is a good first step toward understanding them--and appreciating their loving behaviors.
4. The Love Magnet Rules: 101 Tips for Meeting, Dating, and Keeping a New Love by Chad Stone
This may be shameless promotion, but The Love Magnet Rules gets you ready for love. As I always say, "It's never too late to find your soul mate," and following the tips in this book will help lead to relationship happiness.
5. Act Like a Lady, Think Like a Man by Steve Harvey
Yes, Steve Harvey is a radio show and TV show host, but over the years he's learned a few things about love. He advises women to act like women--and don't give up your "cookie" too soon.
6. First Comes Love, Then Comes Money by Bethany and Scott Palmer
Most couples don't know how to talk about money. The authors describe five "money personalities" and show how these different types can interact with each other in a harmonious relationship.
7. How to Talk to Anyone: 92 Little Tricks for Big Success in Relationships by Leil Lowndes
This book works for single people, those in a relationship, and everyone who wants to improve their communications skills. Want to learn how to make a good first impression? It's in the book. Want to know how to work a party like a politician works a room? It's here, too.
8. Getting Over Getting Mad by Judy Ford
You've been in relationships, so you know that fighting and arguments are sometimes part of the deal. But most of us don't get any advice on how to deal with anger, and this book helps you productively deal with anger and conflict.
9. The Soulmate Experience: A Practical Guide to Creating Extraordinary Relationships by Mali Apple and Joe Dunn
The ideas and techniques in this book will help you identify and clear away any obstacles that are keeping you from finding your soul mate. Then you're ready to create a relationship filled with love, inspiration, and joy.
10. Getting to "I Do": The Secret to Doing Relationships Right by Dr. Patricia Allen
Not everyone wants to get married again after they've been divorced. But if you are one of those tenacious people (like me) who are ready to get on the horse and ride off into the sunset with your new spouse, this book contains good advice.
Related