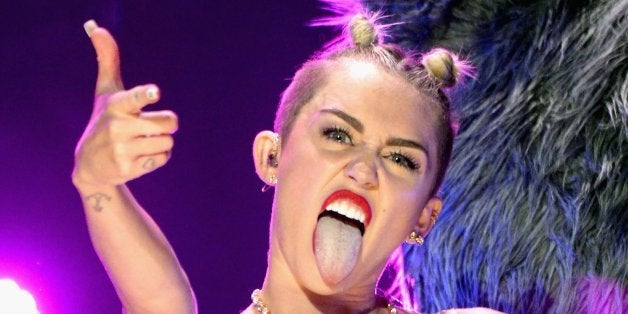 As we look to finish up the year and put 2013 behind us, it's always fun to reflect back on what made it all so memorable. Since year-end lists are one of the best parts of the season, I thought I'd do my own version: The top ten most memorable marketing moments of 2013.
10. Jersey Shore: Bringing it Back. Jersey Shore gave us the "comeback" story of the year, making us all so very proud ... with some boardwalk fries on the side.
9. Abercrombie & Fitch: Targeting. A&F forced us to decide if we can acknowledge the brand's effective targeting or if we simply want to walk away from what feels like bad karma.
8. Guinness: Turning the Tables. I love when a brand changes a paradigm, and that's exactly what Guinness did with its beer advertising this year. No beaches, no bikinis, no male stereotypes.
7. Cheerios: Reflecting Our Culture. Likely without realizing it, Cheerios put a stake in the ground by representing our society and sticking by it.
6. Asiana Airlines: Handling a Crisis. If there's no one thing Asiana Airlines taught us this year, it's how to handle a crisis with professionalism, care and transparency.
5. Paula Deen: Lessons Learned. On the flipside, we saw brand Paula Deen not handle a crisis so well, something we can all learn from.
4. Miley Cyrus: Twerking. This was a big year in pop music with Katy Perry, Lady Gaga and Beyonce all competing for attention and downloads. No one stole the show more, from a brand perspective, than our little girl Miley.
3. Kmart: I Shipped My Pants. Kmart used simple humor to put the brand back in our consideration set. The campaign also demonstrated how online video can go mass, in a heartbeat.
2. Univision: Numero Uno. Univision showed us the sign of the times when the network went number one, beating out the big guys.
1. Prince William: The Royal Dad. The biggest birth of the century launched the brand of the world's now most famous Dad.
Ok, two more just for fun:
Honorable Mention: I've just got to give a shout out to Volvo and their Epic Split with JCVD. Super creative, especially given this was a campaign to highlight specific features in a truck!
Brand of the Year: This 100-year-old brand started out with "Dunk in the Dark" and kept it fresh all yer long ... Bravo!
What a year! Did I miss anything? What's your experience? JIM.
REAL LIFE. REAL NEWS. REAL VOICES.
Help us tell more of the stories that matter from voices that too often remain unheard.