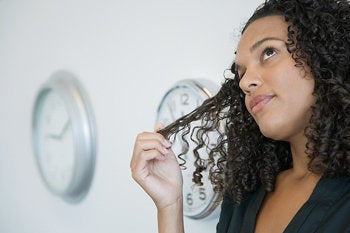 Are you like me -- suddenly realizing that the holidays are only weeks away? And are you totally and completely convinced that you don't want to give the same old, same old this year? Then my favourite New Radical gift ideas might just come in handy. Hopefully you'll find something for the hearts, minds, and souls of the ones you love. (New Radicals are people who are putting the skills they acquired in their careers to work on the world's greatest challenges. For more about the New Radicals, please see archived articles.)
JOY
Let's begin with toys. But not just any toys. The cute and clever ones made by Owi-Robots. Especially the easy-to-assemble 6-in-1 Educational Solar Kit that turns into options like a car, windmill, or puppy. And here's the best part -- because it's solar powered, no batteries are required. Oh, joy!
LOVE
Glove Love, to be specific. The folks at dothegreenthing.com -- a UK-based non-profit that inspires people to live greener lives -- have come up with a way to save the world from single, unwanted gloves. You know, the ones that have been separated from their original partners and end up stuffed in the back of the closet. Glove Love pairs these singles up with new partners, and sells them for a fiver. The video -- with narration by Emma Thompson -- is very funny in a distinctly British way.
PEACE
The pundits are full of woe, because everyone's convinced that the Mid-East peace process is doomed to failure yet again. Show your support for peace by buying a CD from the Middle East Peace Orchestra. It's a collaboration between musicians, all connected to the region, who are on tour playing concerts for peace. Their work is deeply moving, and a treasure trove of music from both Arab and Jewish traditions, created by musicians who are Christians, Jews, and Muslims.
LIGHT
Whoever said it first got it right, the best gifts are the ones that just keep on giving. BringLight.com is my choice for an organization that makes donating money smart and simple. First, 100% of donations go directly to charities. Second, rather than giving to a pool, you choose where your money goes (they have an ever-changing list of options). And you can create a Giving Group to multiply the impact of your contributions. So, if your sister really loves horses, you can donate to an equine rescue effort on her behalf. Marriage equality, prenatal care, young musicians, reptile conservation -- there's a cause for everyone on your list.
WISDOM
Award-winning photographer Michael Forsberg believes that we can save the Great Plains -- the grasslands that stretch across western North America, second only to the Serengeti in size. His new book, America's Lingering Wild, the most gorgeous coffee table book to come along in years, spells out what's wrong and what we can do. Many of the stories in the book were written by Dan O'Brien, author of a number of books about the region. Dan also raises buffalo in South Dakota, a sustainable (and healthier) alternative to beef, which he sells through his company, Wild Idea Buffalo. You can even order a combo -- buffalo steaks and an autographed copy of the book. A feast for all the senses!

COMPASSION
It's the new media equivalent of a book you just can't put down. Katerina Cizek was filmmaker-in-residence at an inner-city hospital and has created a powerful collection of multi-platform documentaries that use storytelling to help drive social change (winning every important international award in the process). Watch what happens when young, homeless mothers pick up the cameras. When film animation students and a suicide prevention group come together. What healthcare providers discover as they support community-based care in Africa. The National Film Board has created a box set of the filmmaker-in-residence project. Get one for your kid's school, for your local hospital, your boss, yourself. And then check out the next project Katerina and the NFB have up their sleeves: HighRise, a multi-platform, multi-year international project about the future of cities, as seen through the lens of the highrise tower.
KINDNESS
Nothing says holiday more than a meal together. I don't know about you, but I think more about my guests and what I'm serving than the table itself. Luckily, Mary Anne Davis of Davis Studio has set me straight -- she sees setting the table as an under-appreciated art form. She talks about the beauty of the table and the relationship between the pieces we choose. Mary Anne is an artist, a potter, and an idealist -- in addition to making gorgeous things, she's made a full commitment to environmental stewardship. Her tableware is durable and timeless. Materials are sourced locally. It's all made in upstate New York. And with the lowest possible footprint. Long been known for her colourful works, Mary Anne has branched into... white! Her new line carries a cheeky name: Naked Dishes. (Oprah's a big fan.)
COMFORT
Icebreaker garments are the Goldilocks of outdoor wear: not too hot, not too cold. I put a cami (the line is made from 100% pure New Zealand wool) through an urban challenge, wearing it under a wrap cotton shirt inside an over-heated office building and on my walk to and from. It performed beautifully, and felt soft and comfortable -- just right, in fact. Icebreaker does more than create great products -- check out their animal welfare policies, ethical manufacturing, design ethos, and corporate culture. And they're fun: every garment comes with a Baacode -- plug the number into Icebreaker's site, and you'll discover which sheep station the wool comes from, and meet the farmers, too. But here's the best part -- unlike synthetic outdoor wear, this stuff doesn't hold body odour. Maybe Saint Nick wears one of these under his suit on that long winter's night?
FAITH
Let's just say that I don't believe in sin. Pleasure, yes. Which is why this list has to include something deep, dark, and delicious from Dark Side Chocolates. These artisans, far from the madding crowd in British Columbia, offer a carefully selected range of tastes, like Lavender-Vanilla and Tequila-Lime. Should you desire, there are even some readings about why chocolate is good for us. But I ask you, does one even need to think about being chaste at this time of year?
HOPE
Social entrepreneurs have given us lots of reasons for hope. How? By creating new models for business that can be picked up by others around the world. Patty Johnson of the North South Project has done this brilliantly. Her company fuses northern design sensibilities with the craftsmanship and traditions of the southern hemisphere (like Botswana, Guyana, India, and Mexico). These are investment pieces or, as I like to think of them, heritage. As in, things you have for a lifetime and pass along to others. Check out the playful (and award-winning) lamp made by the Wai Wai weavers of Guyana. I'm looking for a spot in my home for one... "And one for the shopper" is my motto.
OK, so these are Julia's top 10 picks for the season. But no reason to go all Kanye West on me -- if there's something you think should be on this list, please share your favourites by commenting below. And let the festivities begin!
Julia Moulden is on tour, talking about the New Radicals. She'd be delighted to hear from you. JULIA (that familiar symbol) wearethenewradicals (dot) (COM).
Related