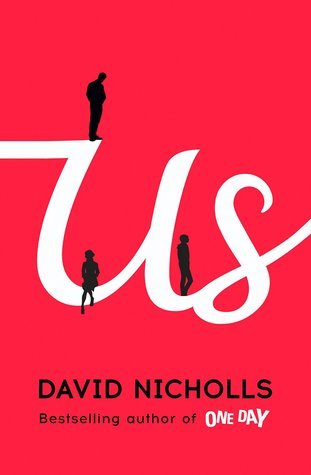 1. US by David Nicholls
"Funny, sad, tender...I loved this book." Jojo Moyes
Long listed for the Man Booker Award and an Amazon Best Book of the Month for November, Nicholls explores one family's unraveling during a trip through Europe. David Nicholls brings the wit and intelligence that graced his enormously popular New York Times bestseller, One Day, to a compellingly human, deftly funny new novel about what holds marriages and families together -- and what happens, and what we learn about ourselves, when everything threatens to fall apart.
"A smartly optimistic romantic comedy that uses angst and humor to illuminate the resilience of the human heart... Part requiem, part reboot, Douglas's efforts to preserve his disintegrating family take him on another kind of journey, too, from despair to unexpected joy." (O Magazine, November 2014)
Complex family drama...perfect read for the holidays!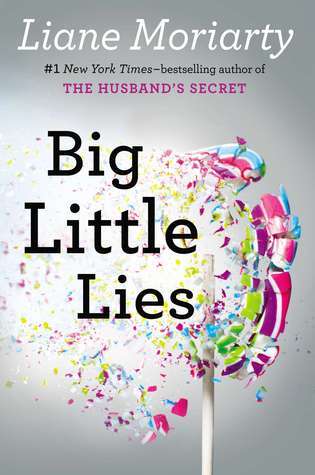 2. BIG LITTLE LIES by Liane Moriarty
Sometimes it's the little lies that turn out to be the most lethal. A murder, a tragic accident, or just parents behaving badly? What's indisputable is that someone is dead. But who did what? Big Little Lies follows three women, each at a crossroads "Moriarty demonstrates an excellent talent for exposing the dark, seedy side of the otherwise "perfect" family unit.... Highly recommended." -- Library Journal (starred review)
Probably one of the most talked about books of the year, BIG LITTLE LIES explores marriage, motherhood and the lies we tell ourselves.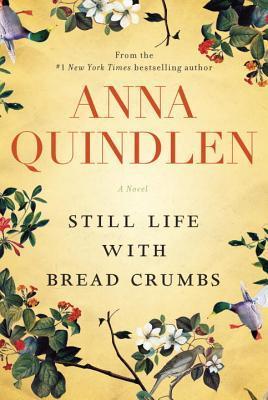 3. STILL LIFE WITH BREAD CRUMBS by Anna Quindlen
Still Life with Bread Crumbs begins with an imagined gunshot and ends with a new tin roof. Between the two is a wry and knowing portrait of Rebecca Winter, a photographer whose work made her an unlikely heroine for many women. Her career is now on the decline, her bank balance shaky, and she has fled the city for the middle of nowhere. There she discovers, in a tree stand with a roofer named Jim Bates, that what she sees through a camera lens is not all there is to life. A poignant novel of unexpected love and self-discovery, an exploration into the beautiful, often unrecognized, details of life.
Enchanting novel about the life of a woman at a crossroad with prose that reads like poetry.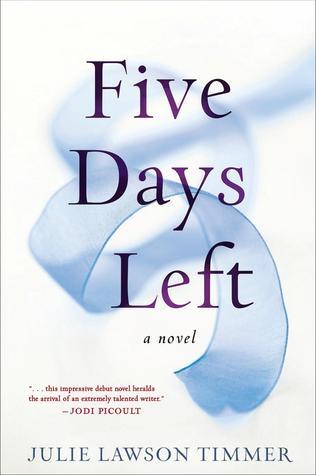 4. FIVE DAYS LEFT by Julie Lawson Timmer
Jodi Picoult calls Five Days Left "a beautifully drawn study of what is at risk when you lose control of your own life. Unique, gripping, and viscerally moving -- this impressive debut novel heralds the arrival of an extremely talented writer." Mara Nichols is a successful lawyer, devoted wife, and adoptive mother who has received a life-shattering diagnosis. Scott Coffman, a middle school teacher, has been fostering an eight-year-old boy while the boy's mother serves a jail sentence. Scott and Mara both have five days left until they must say good-bye to the ones they love the most.
Emotionally complex and poignant story about saying goodbye.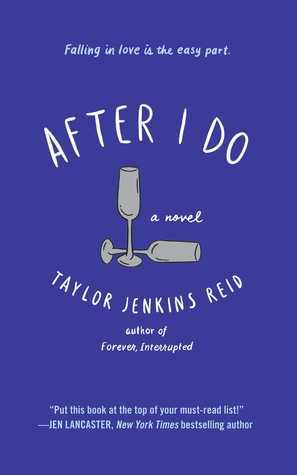 5. AFTER I DO by Taylor Jenkins Reid
"An elegant and incisively emotional look at the endings and beginnings of love. Put this book at the op of your must read list!" Jen Lancaster
When Lauren and Ryan's marriage reaches the breaking point, they come up with an unconventional plan. They decide to take a year off in the hopes of finding a way to fall in love again. One year apart, and only one rule: they cannot contact each other. Aside from that, anything goes.
Very entertaining and engaging look into marriage.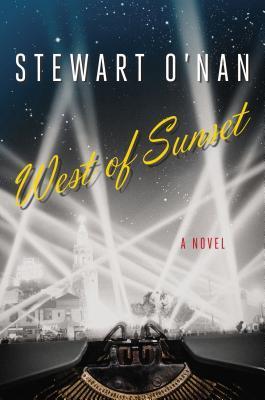 6. WEST OF SUNSET by Stewart O'Nan
Today F. Scott Fitzgerald is widely revered as one of America's greatest writers. While he and his wife Zelda were celebrities in the 1920's, by the late 1930s Fitzgerald had fallen out of the public eye and into harder times. It is this period that critically acclaimed novelist Stewart O'Nan brings vividly to life in West of Sunset. In a starred Booklist review O'Nan is praised for "his convincing characterization of a man burdened by guilt and struggling to hold onto his dignity...a moving testament to grace under pressure and an intimate look at a legend."
Beautiful exploration into a virtually unknown part of Fitzgerald's life.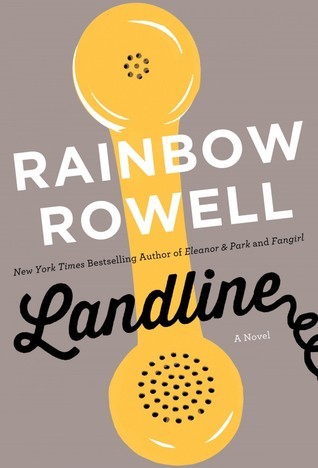 7. LANDLINE by Rainbow Rowell
In New York Times bestselling author Rainbow Rowell's latest, readers are introduced to Georgie McCool, a woman whose marriage is on the brink of destruction. When Georgie chooses a work assignment over visiting her husband Neal's family for Christmas, she wonders if she has finally put the last nail in the coffin. The night her husband and children leave for Omaha Georgie discovers a way to communicate with Neal in the past. It's not time travel, not exactly, but she feels like she's been given an opportunity to fix her marriage...before it even starts. But is it worth fixing?
What are the holidays without a little time travel?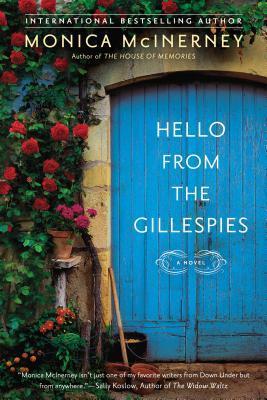 8. HELLO FROM THE GILLESPIES by Monica McInerney
Long a bestselling author in her native Australia, McInerney is becoming a must-read author for women's fiction fans around the world. Angela Gillespie, wife and mother, sits down to writer her annual Christmas letter. But instead of writing the "life is perfect" letter that is standard, Angela decides to write the truth, the whole truth and nothing but the truth, with no intention of actually sending it out. Well guess what? The letter is mailed. What happens when you can no longer hide behind the façade you have created? How do the people in your life react to the truth? McInerney is a perfect mix of the sweet humor of Maeve Binchy and the contemporary reality of Liane Moriarty.
The perfect read to balance out all of those happy Facebook updates and beautifully Instagrammed lives.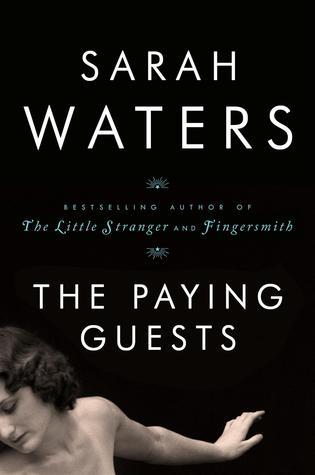 9. THE PAYING GUESTS by Sarah Waters
Kirkus Reviews says The Paying Guests is "an exquisitely tuned exploration of class in post-Edwardian Britain -- with really hot sex." When a wealthy, upper class British family loses all its male relations in World War I, the surviving mother and daughter are forced to do the unthinkable: take on middle-class boarders, termed "the paying guests," in order to keep up their elegant home.
Historical fiction at its best!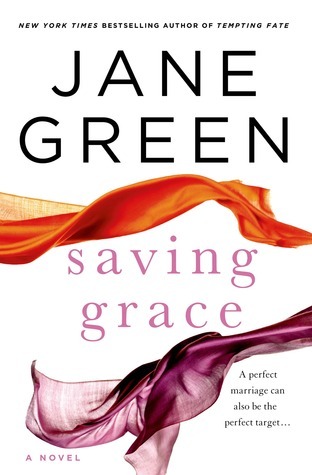 10. SAVING GRACE by Jane Green
Bestseller Jane Green returns with a new novel about a shattered marriage, a devastating betrayal, and the unending quest for perfection. Grace and Ted Chapman are widely regarded as the perfect literary power couple. Ted is a successful novelist and Grace, his wife of 20 years, is beautiful, stylish, carefree, and a wonderful homemaker. But what no one sees, what is churning under the surface, is Ted's rages. His mood swings. And the precarious house of cards that their lifestyle is built upon. Enter a too-good-to-be-true assistant who has secrets of her own.
With hints of Single White Female and The Hand That Rocks the Cradle, Green's latest will keep you turning the pages.
This list should keep you reading happily into the New Year!
Calling all HuffPost superfans!
Sign up for membership to become a founding member and help shape HuffPost's next chapter