For me, this has been an interesting year of travels, adventures in distant lands, and new experiences. Wherever I have gone, though, I've taken the opportunity to explore theatre and musical performances, film, art exhibits, and the most intriguing books. Given this peripatetic life, I've missed out on one or two notable events such Nicole Kidman playing research chemist Rosalind Franklin in Photograph 51 in London's West End. Or the new David Mamet play, China Doll, with Al Pacino in NYC, which looks set to become the major disaster of the year!! (Such spectacles are always fascinating.) But, I think I managed to hit many of the highlights.
So here is my annual list of the Top 10 of the year. I hope you can still catch some of these.
Kingsman: The Secret Service
Directed by Matthew Vaughan
Colin Firth and Samuel L. Jackson
This was such a stylish, wonderful piece of hokum. A Secret Service which is truly secret in that it's not run by any government but instead by a sort of gentlemen's club somewhere deep in London. Not unlike Mycroft Holmes operating out of the Diogenes Club. This outfit, of course, has our best interests at heart. The head of this club is none other than Michael Caine. And the agent who sets off on the quest to save humanity from the evil billionaire, played by Samuel L. Jackson, is Colin Firth. He tracks his prey sporting an immaculate Jermyn Street double breasted suit and special gadgets that would make Bond's Q salivate. The film bows very deeply towards the British TV series The Avengers (nothing to do with Marvel Comics) and the charm and suavity of its hero, the sartorially distinguished John Steed. The use of music is brilliant and I still laugh out loud every time I think of how they exploit Elgar's Pomp and Circumstance, a march that is heard at every American graduation and here is employed in the most devilish form!

The Martian
Director: Ridley Scott
Matt Damon
Based on the book by Andy Weir
The book, an ingenious thriller grounded in up to date science, was a great read, but for me the movie fails in telling the story. It is overly long and never creates any of the book's vividness of character or suspense. I was impressed by the special effects, but disappointed by the whole. Ironically, it reminded me of Ridley Scott's far more compelling 1982 classic, Blade Runner, with its fast pace and potent story telling. Scott made his futuristic (2019!) LA an alien planet far more scary and distant than the planet Mars. The constant rain becomes a sort of antagonist in its own right. The characters are all strange with the superb Rutger Hauer as the existentially haunted "replicant," Roy Batty. His final speech is measured poetry.
H is for Hawk
by Helen MacDonald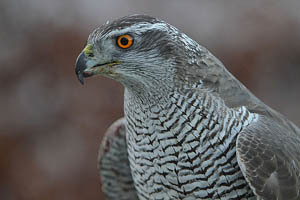 MacDonald for me defines authentic natural autobiographical writing. I find this book difficult to categorize and in many ways I don't want to reduce it to a genre. Suffice to say that it blends the anguish of bereavement with the restorative training of a Goshawk, the most beautiful and intractable of predatory birds. And what a fascinating creature, whose wing structures are more complicated than an F16 fighter jet's! Somehow author and bird build a relationship, sometimes puzzling and frustrating and at other times totally magical. The descriptions of the first flight and of the Goshawk playing with MacDonald and some rolled up paper are truly extraordinary and moving.
Why Nations Fail: The Origins of Power, Prosperity and Poverty
by Daron Acemoglu and James A. Robinson
This book was published in 2012 but only found its way onto my bookshelf this year! It has changed my understanding and view of the world through an examination, in story-telling form, of the economic histories of selected countries, from contemporary North Korea to the British colonial rule of 17th century America. This is a stunning analysis and one that will have you wanting to explore more deeply the mysterious economic machinations that seem to govern our lives and politics.
The Silo Effect
by Gillian Tett
Gillian Tett is best known as the Managing Editor for the NY edition of the Financial Times so one could easily pigeonhole her as an economist. Well, if you have read her regular columns in the FT, which range from an analysis of China's economy to stories of her children growing up in NYC, you would realize there is more to this lady than her understanding of numbers! She has a PhD in Anthropology and sees the world very much through that lens. So, in examining contemporary society's predilection for organizational silos, with all their inherent inefficiencies, she can analyze the phenomenon in the intellectual context of the French anthropologist and sociologist Pierre Bourdieu. It makes for impressive story telling. The chapter on SONY alone is worth the price of the book.
Farinelli and the King
By Claire van Kampen
Director: John Dove
Mark Rylance as the King
Singing role by Iestyn Davies, counter tenor
London West End
This play is based on the true story of the greatest castrato of the C18, Farinelli, and his abandonment of a glittering public career in Italy to work as the singer to the Spanish King, Philippe V who suffered from severe depression. It is a riveting drama about the power of music with Rylance at his very best as the King. That said, I never thought it might be possible but Rylance is upstaged by the performance of the counter tenor Iestyn Davies (the nearest I suppose we can get to a castrato these days) when he sings Handel. Quite breathtaking.
Palau de les Arts Reina Sofia, Valencia Opera joint production with Rome and Salzburg
Placido Domingo: Macbeth
Ekatarina Semenchuck: Lady Macbeth
Giorgio Berrugi: Macduff
Alexánder Vinogradov: Banco (Banquo)
Conductor: Henrik Nánási
Director: Peter Stein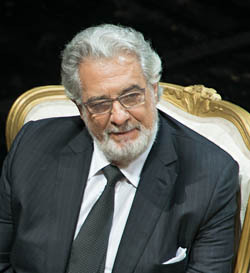 This is early Verdi and I confess that I had never seen it before and had only heard recordings of Callas singing the famous soprano arias. It is a strong dramatic work, which really holds together, although if you are a Shakespeare scholar you won't necessarily recognize the story! Domingo, singing the baritone (!) role of Macbeth in his own style, is remarkable. He can still act and sing and commands attention whenever he is on stage. But the opera belongs to Lady Macbeth, in this case, the Russian soprano Ekatarina Semenchuck. She takes full advantage of Verdi's early gift for providing the lead soprano with the most dramatic of roles and all the best arias. The production, by Peter Stein, well known for his Verdi/ Shakespeare for Welsh National Opera of years past, is totally musical and appropriate. The chorus and ballet with children dancing around the sleeping Macbeth was a wonderful juxtaposition of innocence and evil. And Macbeth's death scene amidst spears held like bars to a prison gave Domingo the opportunity to shine as the great singer/actor he still is.
Festival Raíces del Mediterráneo - Tributo a Paco de Lucía
Pepe de Lucía, Jorge Pardo, Antonio Sánchez, Saúl Quirós, Ané Carrasco and Berklee students pay tribute to Paco de Lucía. Photos by Tato Baeza
Palau de les Arts Reina Sofia
This was perhaps the most memorable performance of the year, a memorial tribute to the great Spanish flamenco and jazz guitarist Paco de Lucía by his brother Pepe featuring members of his original band and students from Berklee Valencia.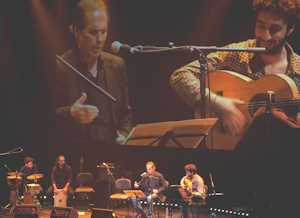 Pepe de Lucía is a singer who, at age 70, can still create uniquely compelling sounds and emotions with his voice. He is a true representation of duende. At one point in the performance he left the band and just walked towards the audience and sang directly to us as though the whole world depended upon this one moment in our lives. I watched not just him but the audience's response to him. The elderly Spanish gentleman seated next to me sang along with him very quietly with profound emotion in his eyes.
Richard Learoyd: Dark Mirror at the Victoria and Albert Museum, Gallery 38A, London through February 14, 2016
This was a small and intimate exhibition of about 30 works in a tiny corner of the giant V&A Museum in London, by the British photographer Richard Learoyd. His work is old fashioned in technique (he eschews all contemporary digital means) and presents textures and colours that remind you of Renaissance or C19 paintings. The technique of slow exposure without negatives, using a room-size camera, gives each picture a detail that is dramatic and focused. He uses the same models in various poses creating a visual universe that is entirely individual. His photographs were the find of the year.
Wolf Hall
BBC dramatic adaption of the novels by Hilary Mantel by Peter Straughan
Director: Peter Kosminsky
Cast: Mark Rylance, Jonathan Pryce, Claire Foy, and Damian Lewis
This is BBC drama at its superlative best. It's based on Mantel's two-time Man Booker Prize-winning novels, Wolf Hall and Bring Up the Bodies, that recount perhaps the most famous episode in British history, the rise of Henry VIII and Anne Boleyn. In brilliant detail, Mantel depicts the court machinations centered upon the relationship between Thomas More and Thomas Cromwell, as well as Cromwell's interactions with Cardinal Wolsey, Anne, and Henry himself. Cromwell is traditionally portrayed as the villain in history (see A Man for All Seasons as the best example) but Mantel offers a convincing reevaluation, portraying Cromwell as a brilliantly effective manager and politician "representing the interest of the King" but also sensitive to humanity.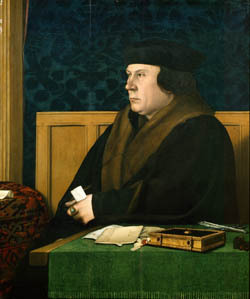 In the TV adaptation, Rylance plays Cromwell as though he had just arrived from Tudor times. Clare Foy as Boleyn gives him a run for his money and I don't know whom I would put my money on when it comes to awards time. Her execution scene made the same impression on me, as the book, leaving me stunned by its brutality and breathless with sympathy for Boleyn who I had loathed until that moment. The touches of detail and nuance are exceptional from the way the characters eat to the vignette of Holbein painting the famous portrait of Cromwell (in photo right) now on show at the Frick Collection in NYC with Holbein's other portrait of Thomas More across the same room.
Support HuffPost
The Stakes Have Never Been Higher
Related
Popular in the Community