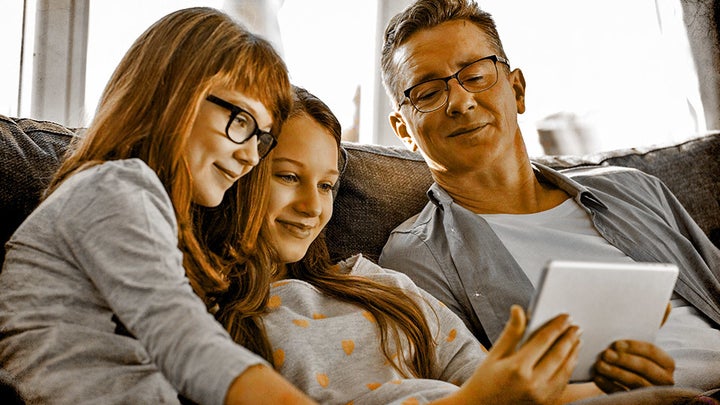 Louise Stanger is a speaker, educator, licensed clinician, social worker, certified daring way facilitator and interventionist who uses an invitational intervention approach to work with complicated mental health, substance abuse, chronic pain and process addiction clients.
Folks often ask us what tips and strategies can you give us to be a better parent. The truth is being a parent is hard - there are no high school, college or graduate school courses devoted to parenting. Many of us grew up in households with physical, mental health, substance abuse and other problems. From our experiences as professionals, parents have the best intentions and do the best they can do with the resources, knowledge and training available to them. And the truth is we can always do a better job. In my research to come up with some tips for parents with children of all ages, I collaborated with Jim Holsomback, Director of Clinical Outreach and Marketing at Paradigm Malibu. Here are some tips to guide parents as we navigate the parenting world. Any tips you think should be added to the list? Let us know!
Recent research has demonstrated that taking time for ourselves can increase our effectiveness as parents. Often, when our kids are struggling or suffering, it is easy to put aside things that help us care for ourselves, which creates parents that are stressed, burned out and ineffective. Remember to continue engaging in self-care to promote healthy parenting and living.
Because of being human, we should expect that we will make parenting mistakes. When we do, check the pride at the door and be transparent. There is no weakness in apologizing for not handling something as well as we would like. Research shows that when parents are transparent with their mistakes and limitations, it can actually help kids develop resilience to anxiety and depression.
Anxiety is a difficult emotion for anyone to manage. Often, when we are anxious, we will do anything to rid ourselves of that feeling. When we watch our children suffer or we worry about their well-being, parents will do just about anything to feel less anxious about the situation. Unmanaged anxiety often increases in intensity, so finding support, talking about the situation that is causing the anxiety or engaging in some self-care can help us manage situations with less emotions and more planning.
Just like the fable, when parents cry 'wolf' all the time, kids tend to tune them out, leaving parents feeling unheard and ineffective when crises occur. Work toward finding balance when emotions run high and save crying 'wolf' until a situation calls for it. Likewise, don't let your child cry wolf or to get away with unacceptable behavior. Letting this slip teaches your child the behavior is okay, and they'll repeat it until the parent intervenes. Set you expectations and stick to it.
When we are stressed, it is important to get support and seek consultation from another person. Whether a parent goes to their spouse, significant other, a close friend or another family member, getting support can often reduce our worry and lead to more effective problem solving.
Every parent has made a rash decision because they were anxious, frustrated or angry. Often, we need to go back and make repairs and apologies for mishandling a situation due to emotions running high. Most decisions and consequences can be decided upon after having the time to cool down and considering the pros and cons.
Effective contingencies promote developmental capabilities for children and adolescents. Having well established rules, rewards and consequences can help us not make emotionally-minded decisions and provide a plan for handling positive or negative parenting tasks. For example, there's no better way to set the standard than to assign your children chores around the house i.e. cleaning the dishes, taking out the trash and mowing the lawn. This reinforces the rules and expectations, as well as teaches your child how to be a team player in a community. For consequences, carry out punishments equally for every child - it underlines the cardinal rule that actions have consequences.
For two parent households, the ability to co-parent is a great asset when families take advantage of their ability to communicate their worries, concerns and important decision making processes. And open communication goes beyond with the co-parent. Seek out honest, open communication lines with friends and family, therapists, counselors and educators to build strong relationships with your children. The old adage rings true - it takes a village!
Apologizing is an important task to teach our kids. When we do something wrong, apologizing shows that we are human, we can make mistakes and we can make up. When we make a mistake, remember the ARC acronym:
Apologize for what we did wrong
Repair the situation if possible
Commit to not doing it again
And remember if you teach your child to apologize when appropriate, maintain the expectation that this is the way to handle every mistake in the future. It can be easy to demonstrate apology once or twice and then to slip out of this being the norm. Also Remember ACTIONS SPEAK LOUDER THAN WORDS. Apologies not couched in action do not demonstrate behavioral change.
Our kids are watching us! They watch us in our best and worst moments and we should anticipate that they will emulate our behaviors. When we text at the dinner table, it becomes acceptable. When we use compassion and empathy, it becomes part of their vernacular as well. Try not to underestimate our ability to influence our children's growth, learning and development. Be the best example for your child. Treat your child the way you would want to be treated if you were the "kid."
To learn more about Louise Stanger and her interventions and other resources, visit her website.
Popular in the Community