Architecturally, hotels are a cocktail of residential and public typologies that have a peculiar balance of privacy combined with social amenity. Put simply, they're our home away from home and most try to spark our sense of nostalgia by offering a generic version of comfort and luxury that we can all identify with. Despite this, many contemporary hotels have been very provocatively designed.
Over the last decade, architecture has drastically changed as a profession. With the advent of globalization and our cultures slowly merging into one, many hotels now compete with one another by offering finer woven Egyptian cotton duvets, a higher Michelin-starred restaurant and a larger and more luxurious bathtub. Long gone is the romantic notion of a hotel with local character. Conrad Hilton was one of the first international hoteliers who famously exported the American way of life via his chain all around the world - a Hilton is a Hilton everywhere.
Some hotels break this rule and are unique because they sell experiences. Today's selection of hotels are provocative in that they push us to think beyond what we've grown accustomed to in terms of holiday, leisure and comfort; and architecturally, they're selling us new concepts of living. So, for all of you who are adventurous or want to try something different - enjoy! More after the break.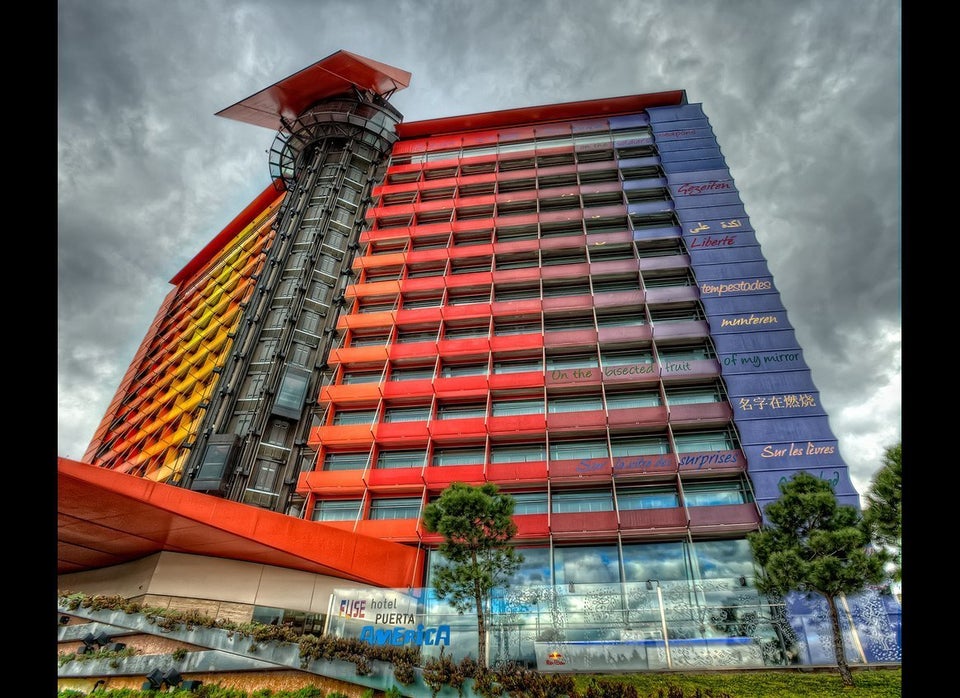 Top 10 Provocative Hotels
I've chosen some hotels in cities and others in nature, as the response of each to their context is very different. Each one signifies a shift towards an architecture that is special due to a unique relationship with its surroundings. I tried to avoid extravagant, luxurious "designer" hotels as they remain accessible to a limited number of people and, in spite of their architectural excellence, their "exclusiveness" fails to make a difference in a broader context.
From this selection, provocative hotels in the countryside seek to rethink and intensify the connection between guest and nature with as little intervention into the landscape as possible. Thus you can see a perfectly modern and comfortable room masked as a nest or wrapped in mirrors, reflecting the surrounding trees. City hotels, on the other hand, strive to celebrate their urban context, reflecting its character, dynamic and diversity, while still maintaining privacy and comfort for visitors. They often reinvent the typical hotel by repurposing dysfunctional structures, offering architectural surprises or proposing radically different concepts that still meet our contemporary standards of hotel accommodation. Some of the hotels in my selection hint at a utopian vision where, in a day not so far away, we're urban nomads, with all our possessions in the digital cloud that live in time-share capsules dotted around our cities.
So, I leave you to enjoy summer with a couple of questions to ponder over; what do you think our hotels of the future should look like - and which one would you like to stay at?
Popular in the Community