As you put the finishing touches on your upcoming Halloween bash, make sure to grab the ingredients to a few of the ghoulish cocktails below! Your guests will definitely be in for a...treat.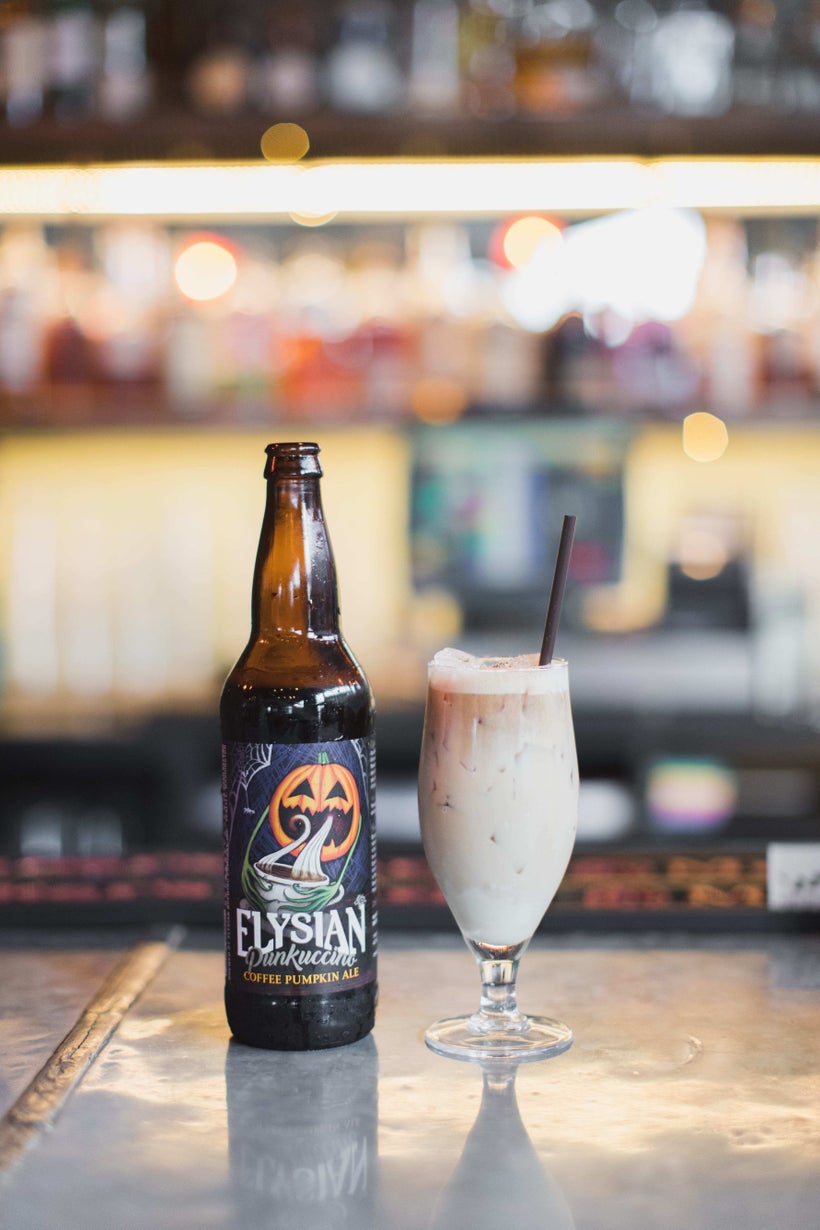 Ingredients: 1 oz rum (suggest Denizen)
1 bottle of Elysian's Punkuccino Coffee Pumpkin Ale
Combine rum, cold brew, condensed milk and Falernum Pour over Ice. Top with Elysian's Punkuccino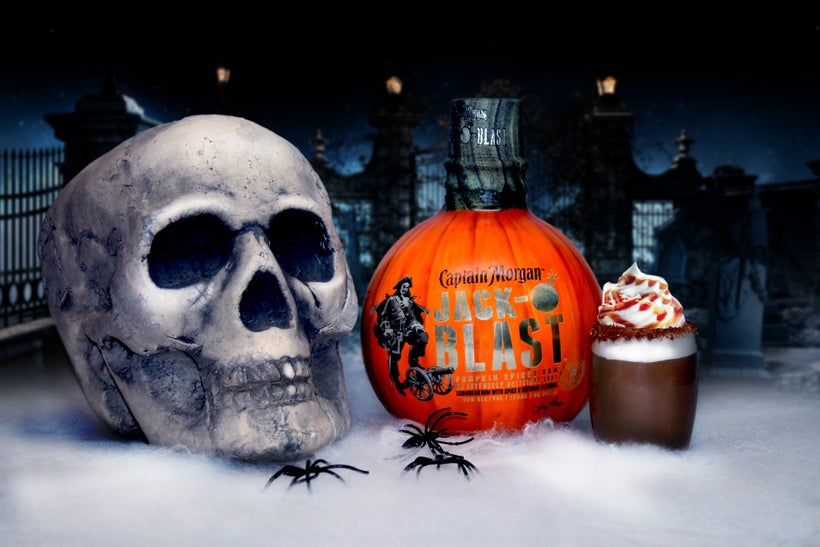 1 oz. Captain Morgan Jack-O'Blast
1 oz. Captain Morgan LocoNut
Top with Whipped Cream & Cinnamon
Combine Jack-O'Blast, LocoNut and cold brew in a shaker with ice. Pour into 2.5 oz. shot glass, top with whipped cream and a caramel drizzle.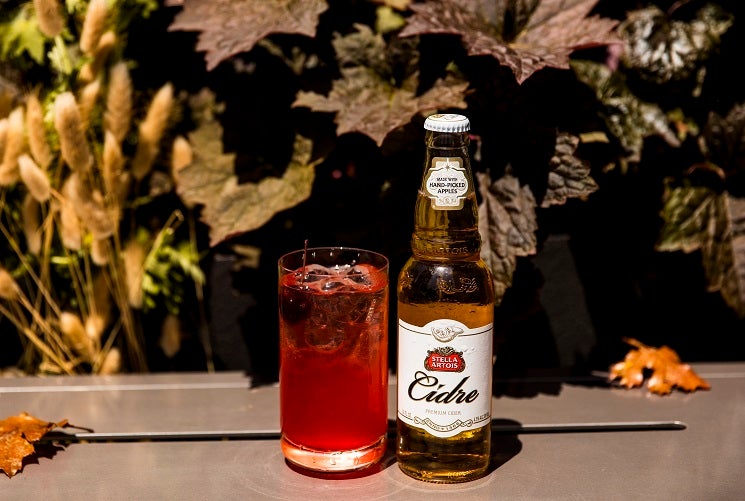 STELLA ARTOIS CIDRE CHERRY POM POMME
Mix ½ oz. grenadine and ½ oz. lemon juice; shake over ice. Pour into a highball glass and top with Stella Artois Cidre. Garnish with a brandied cherry skewer.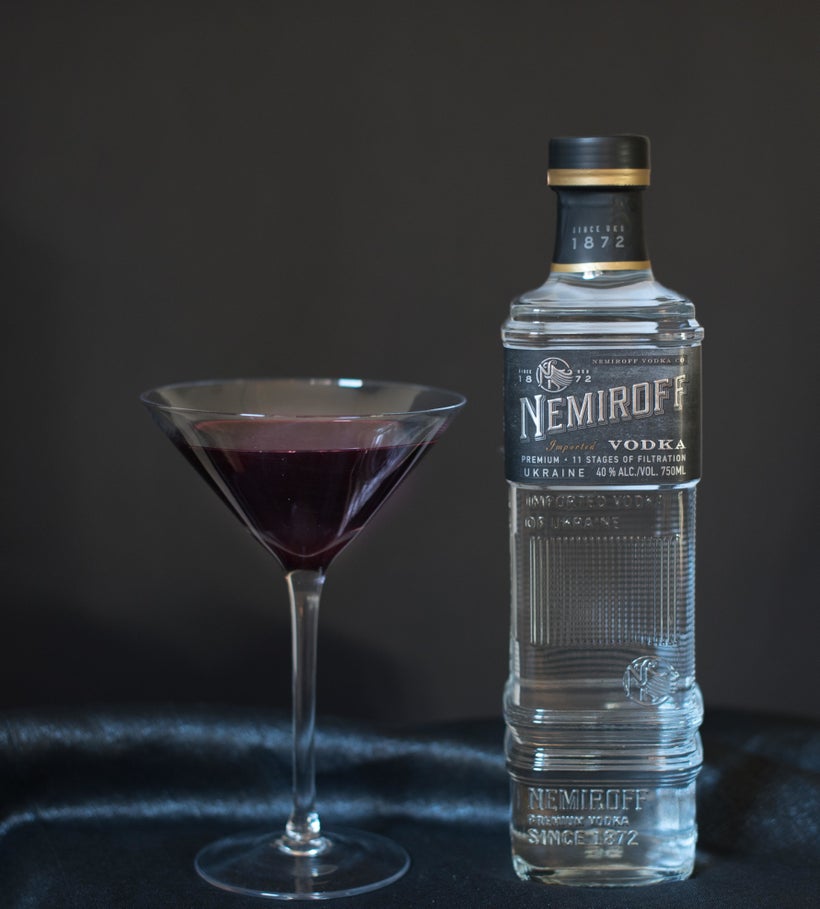 1½ oz. Nemiroff Original Vodka
2 oz. Black Currant Juice
In a mixing glass, stir ingredients with ice, and strain into a chilled martini glass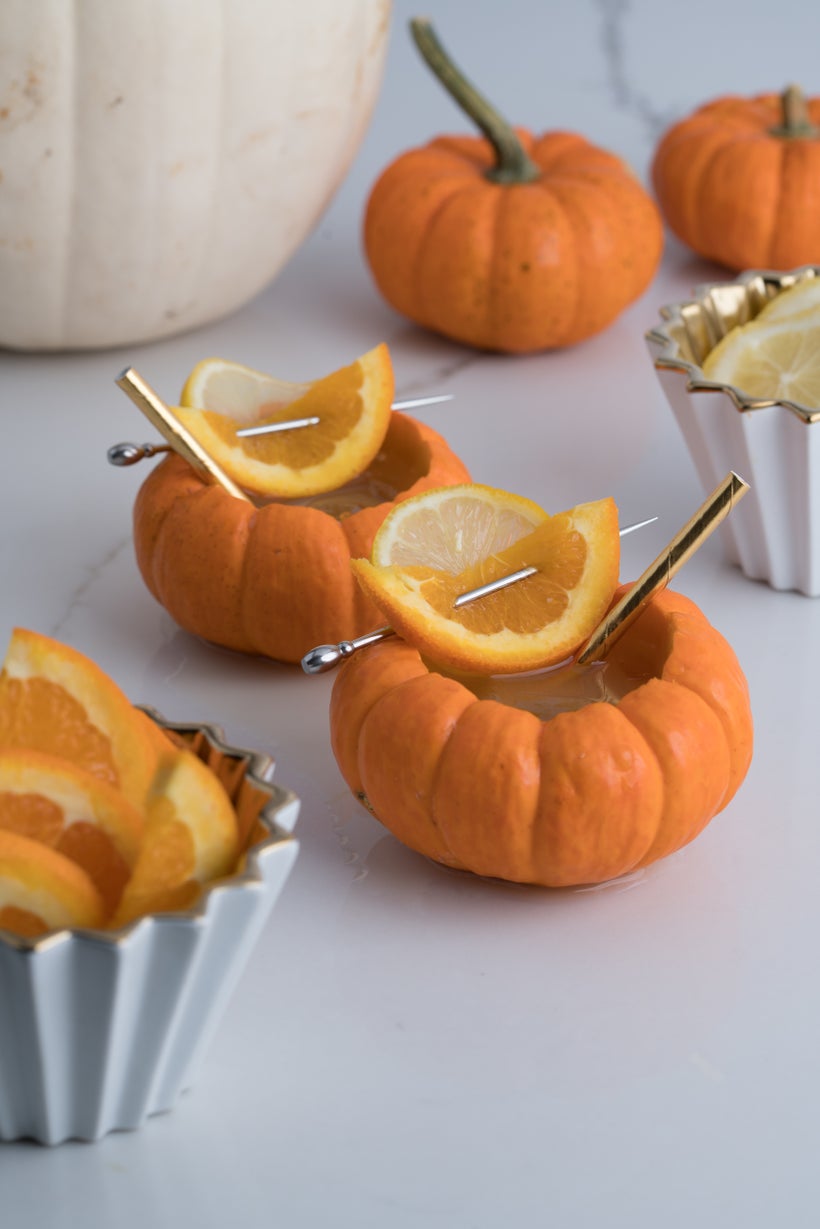 1 oz. Pumpkin Spice Vodka*
6 oz. Truly Spiked & Sparkling Sicilian Blood Orange
Orange Slices Lemon Wheels
Combine pumpkin spice vodka and orange juice in a small, hollowed out pumpkin. Fill with ice and top with Truly Spiked & Sparkling Sicilian Blood Orange. Garnish with orange and lemon wheels.
2 cups Pumpkin (Peeled & cut into ¼ in. pieces)
1 Cinnamon Stick 2 Vanilla Beans
1 tbsp. Ginger (Peeled & sliced) 3 cups Vodka
Preheat oven to 350 degrees. Place pumpkin on a baking sheet and bake for 20 minutes, or until soft. Let pumpkin cool to room temperature. Pour vodka into glass container. Add the pumpkin, cinnamon, vanilla beans and ginger to glass container. Let mixture sit overnight. Strain mixture through a fine strainer and store in the fridge.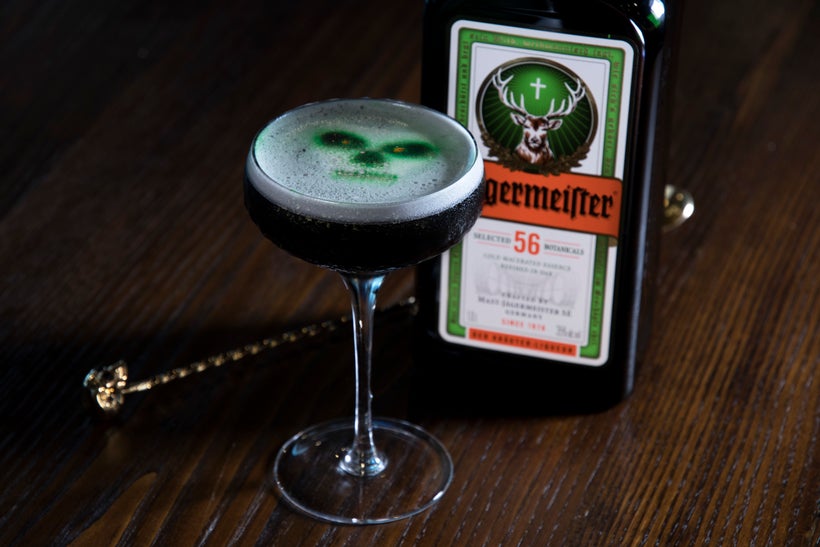 1 Capsule Activated Charcoal
Garnish: Orange Oil and Peel
Edible ink airbrush with green & gold - Edible gold flakes in the eyes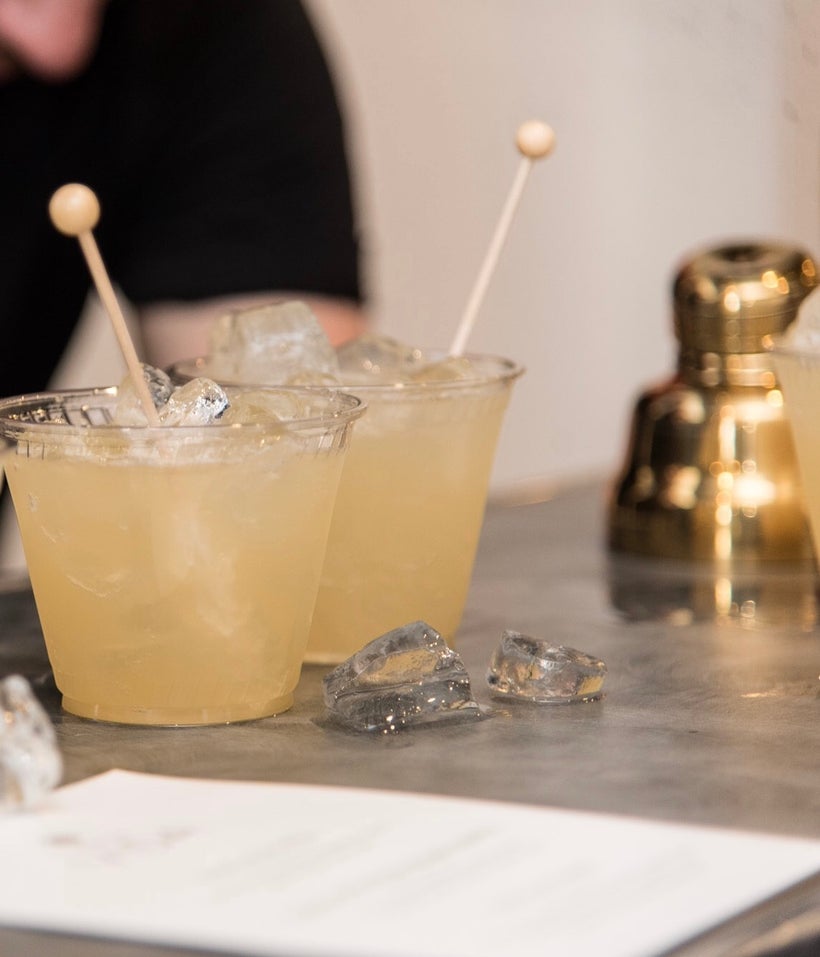 TEQUILA CIUDAD FLORES DE LOS MUERTOS
This recipe is based off marigolds – the flowers of the day of the dead
1.5 oz Tequila Ciudad Anejo
Splash of Cinnamon Simple Syrup
Combine ingredients – Serve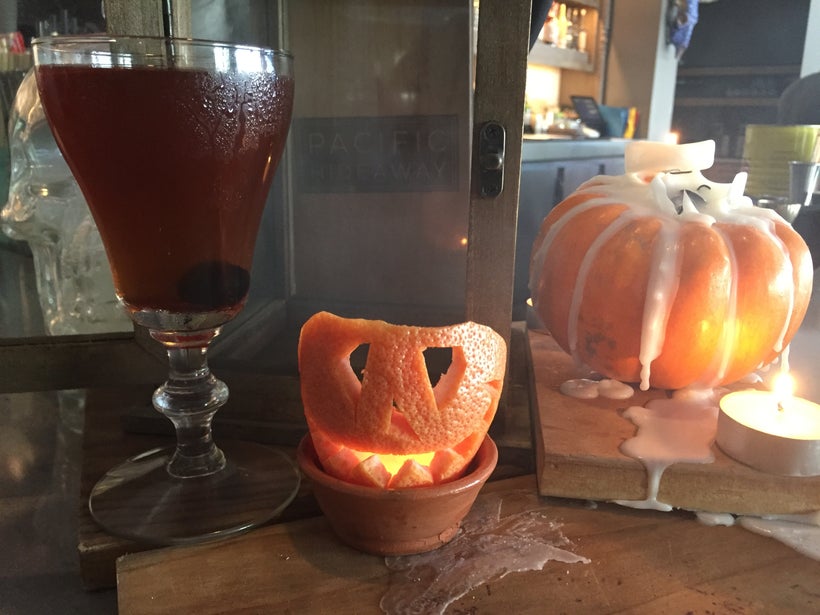 1 oz. House-made Apple Vermouth (Red Apple infused Carpano Antica)
2 dashes House-made Mole Bitters. (High proof tequila infused with Cinnamon, Ancho, Espresso, Cacao)
Bar Spoon of Apple-Cinnamon Demerara Syrup
"The cocktail is stirred and served in a classic Manhattan glass - the Nic and Nora. Garnished with a luxardo cherry and smoked inside of an antique lantern; the presentation of this cocktail is of the highest importance.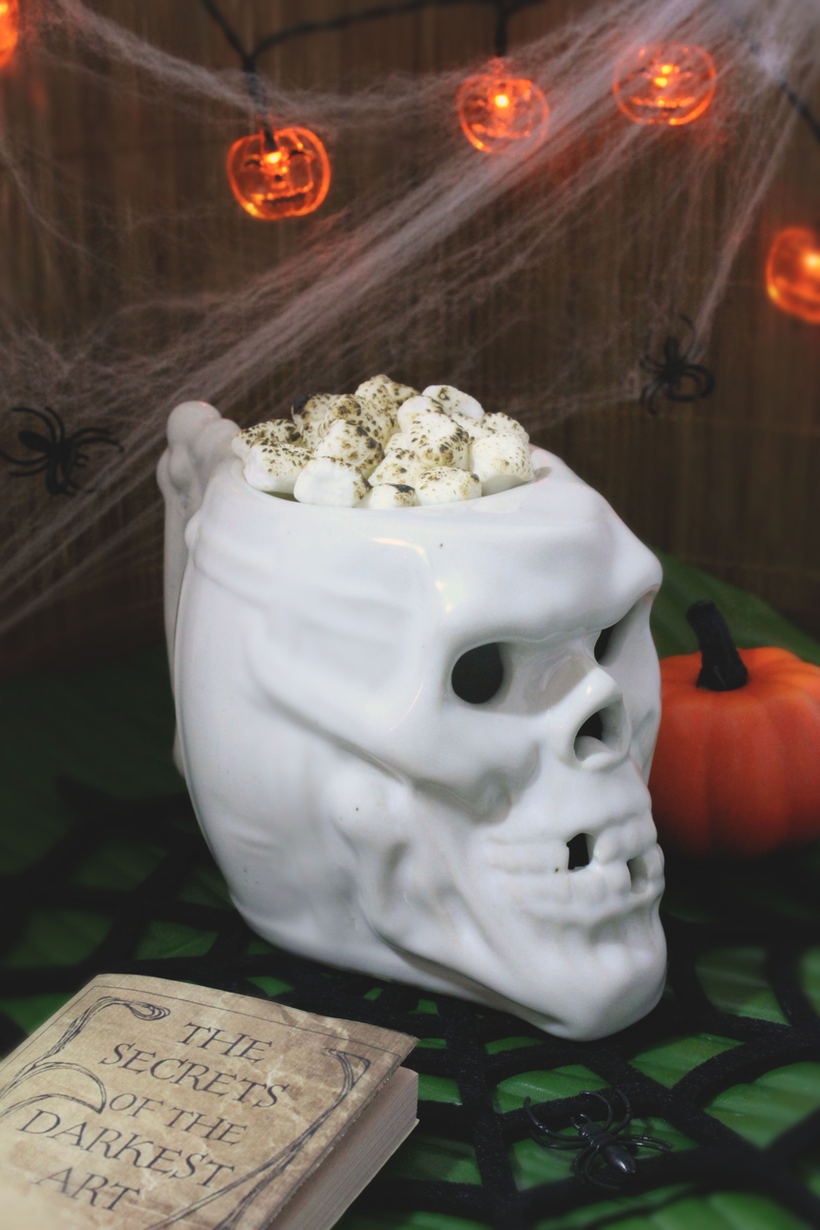 Wake up your groggy brain with this: Vodka, pumpkin liqueur, grog spices & cream
¼ oz. Trader Vic's Grog Mix*
1 oz. Pumpkin Spice liqueur
Place all ingredients into a mixer, add crushed ice. Garnish: Marshmallows (slightly toasted)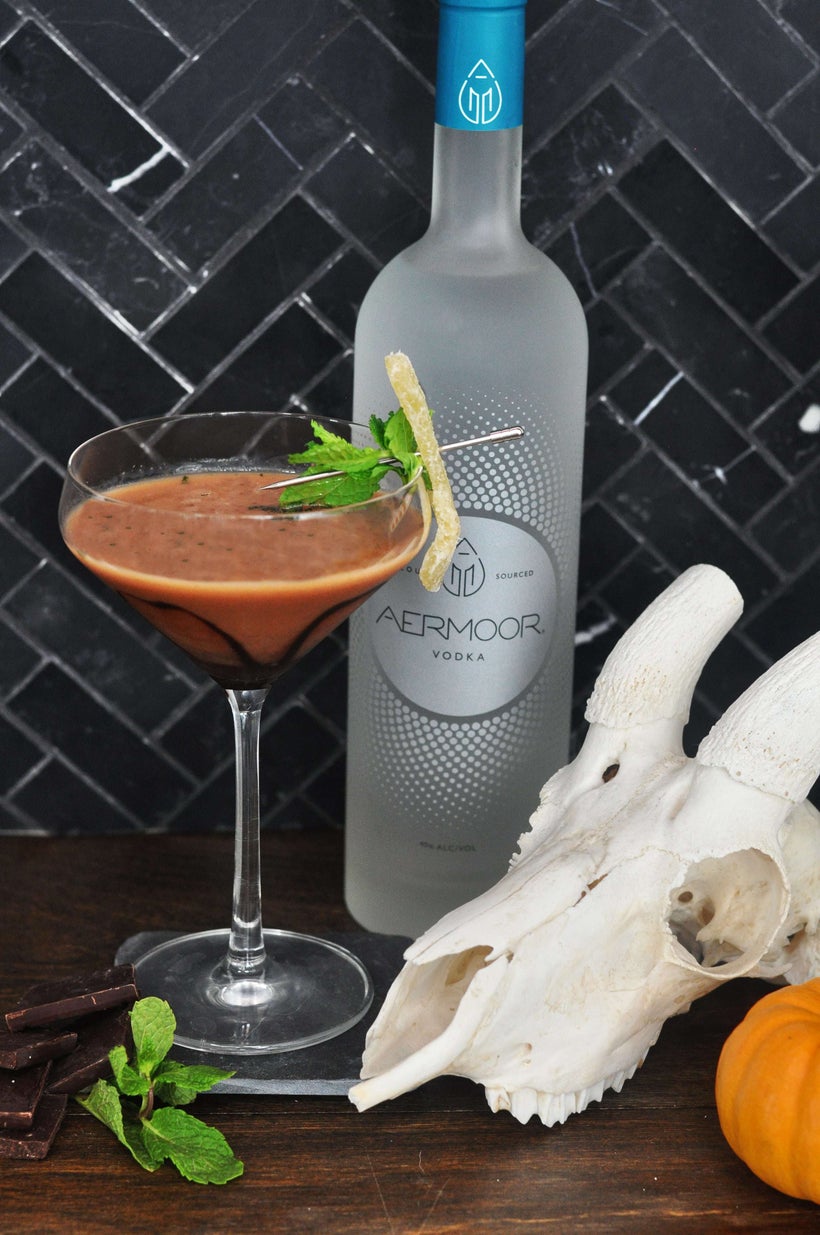 1 oz dark chocolate liqueur
In a mixer, muddle ginger syrup and 2 mint leaves. Add ice. Top with Aermoor Vodka, liqueur, cream and chocolate syrup. Shake. Strain into a martini glass. Garnish with a mint leave.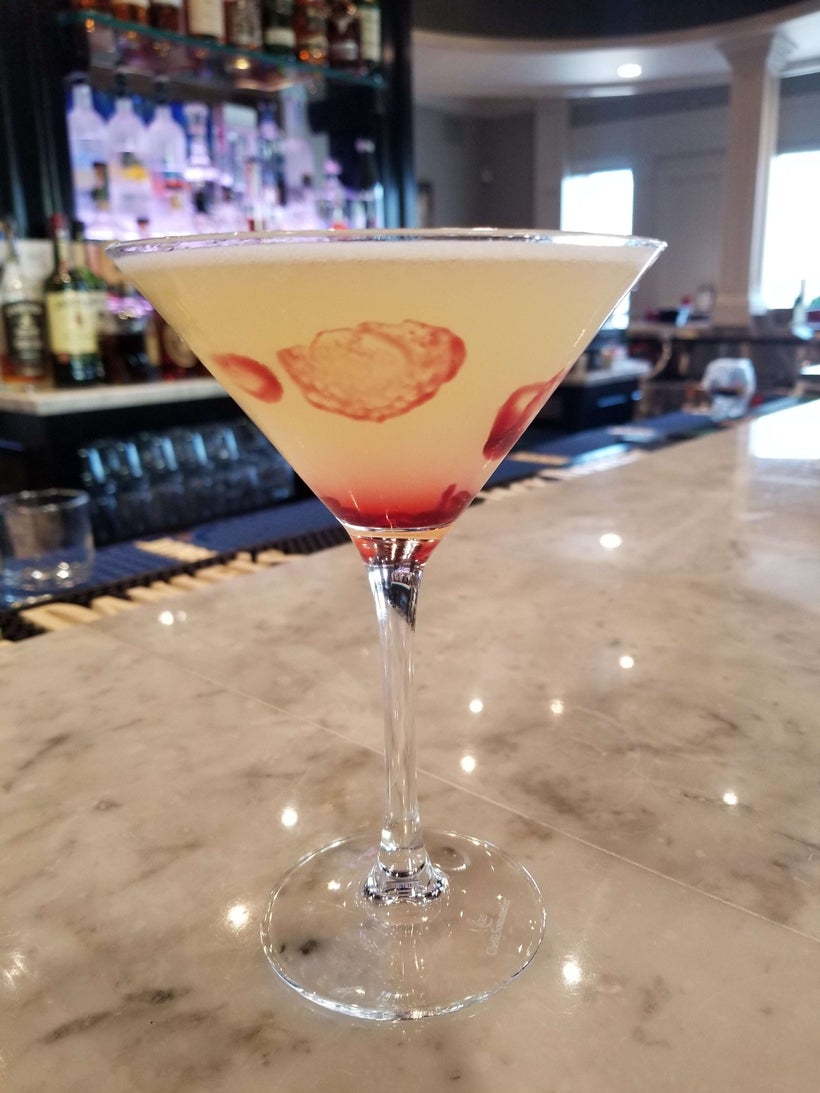 Add Stoli Blueberry, Pineapple and Sour to shaker with ice. Shake and strain into a chilled martini. Top off with pineapple and Raspberry Drizzle!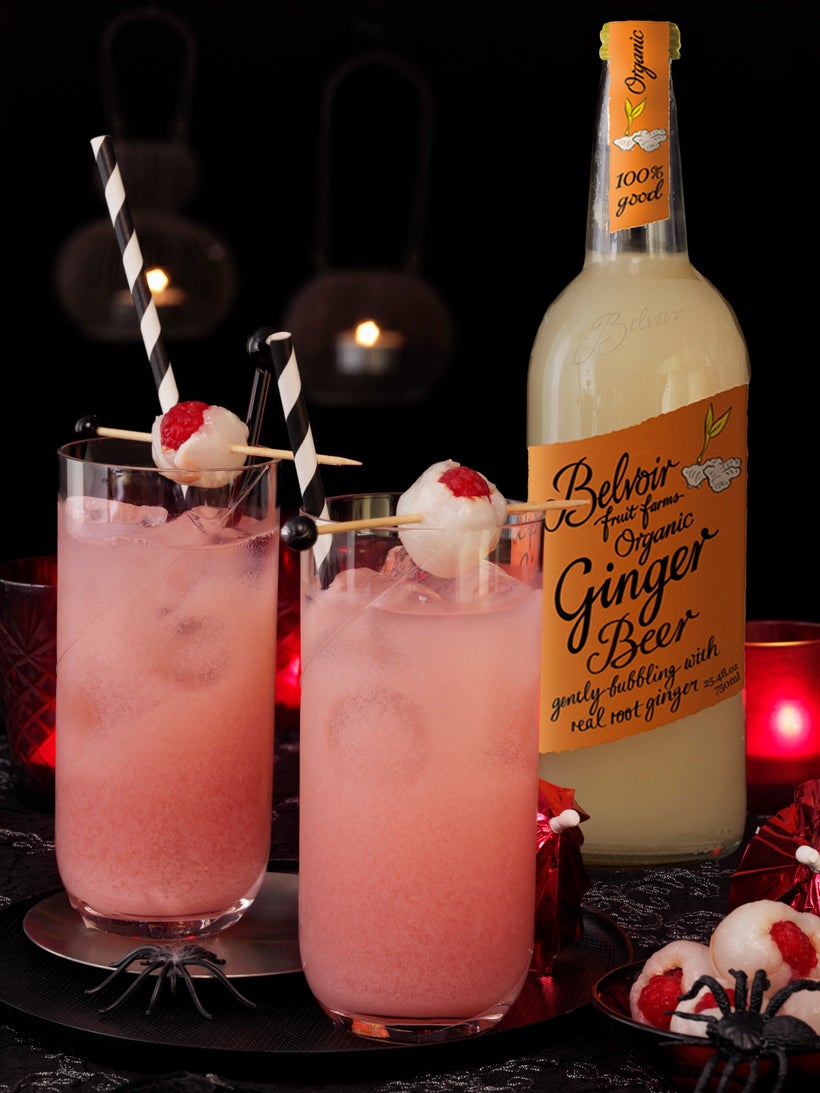 1/2 cup Pomegranate Juice
Garnish: lychee fruit, raspberry, cocktail stick
Pour all ingredients into a hi-ball filled with cubed ice and garnish Garnish: 1 lychee stuffed with raspberries on cocktail stick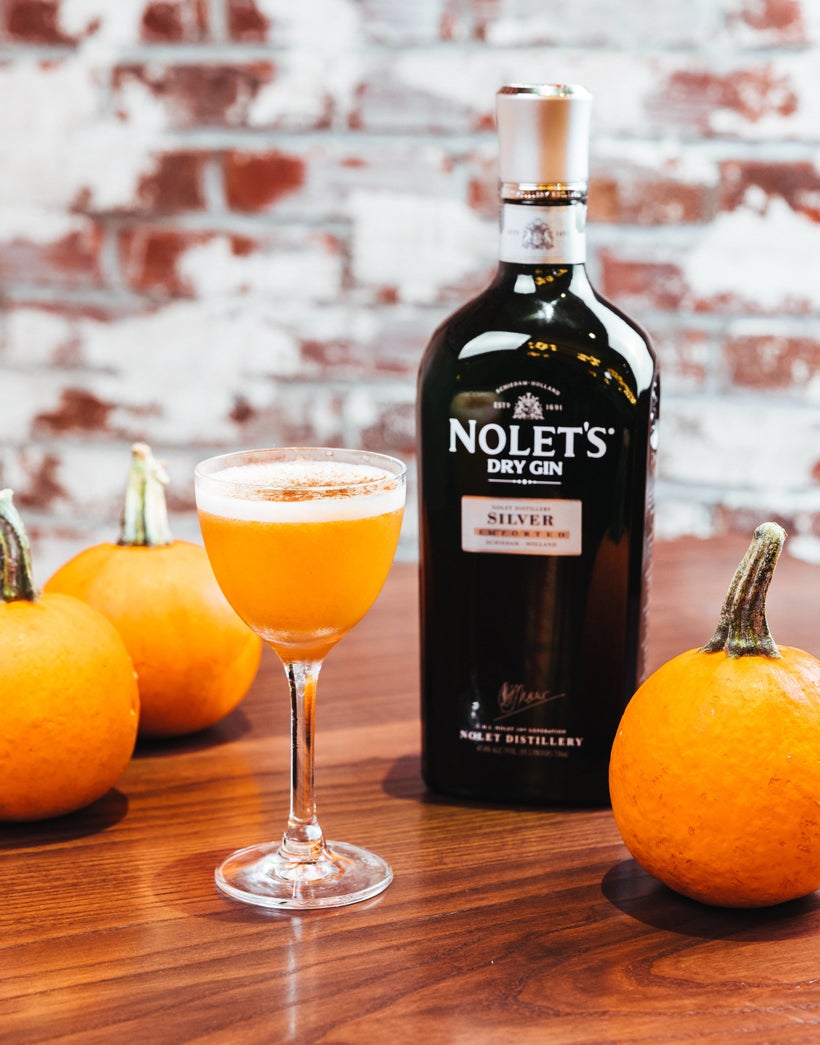 Ingredients: 1.25 oz. NOLET'S Silver Dry Gin
Combine all ingredients in a mixing glass. Dry shake until emulsified (about one minute). Add ice and shake again, vigorously. Double strain into a martini glass. Dust the top with nutmeg to garnish.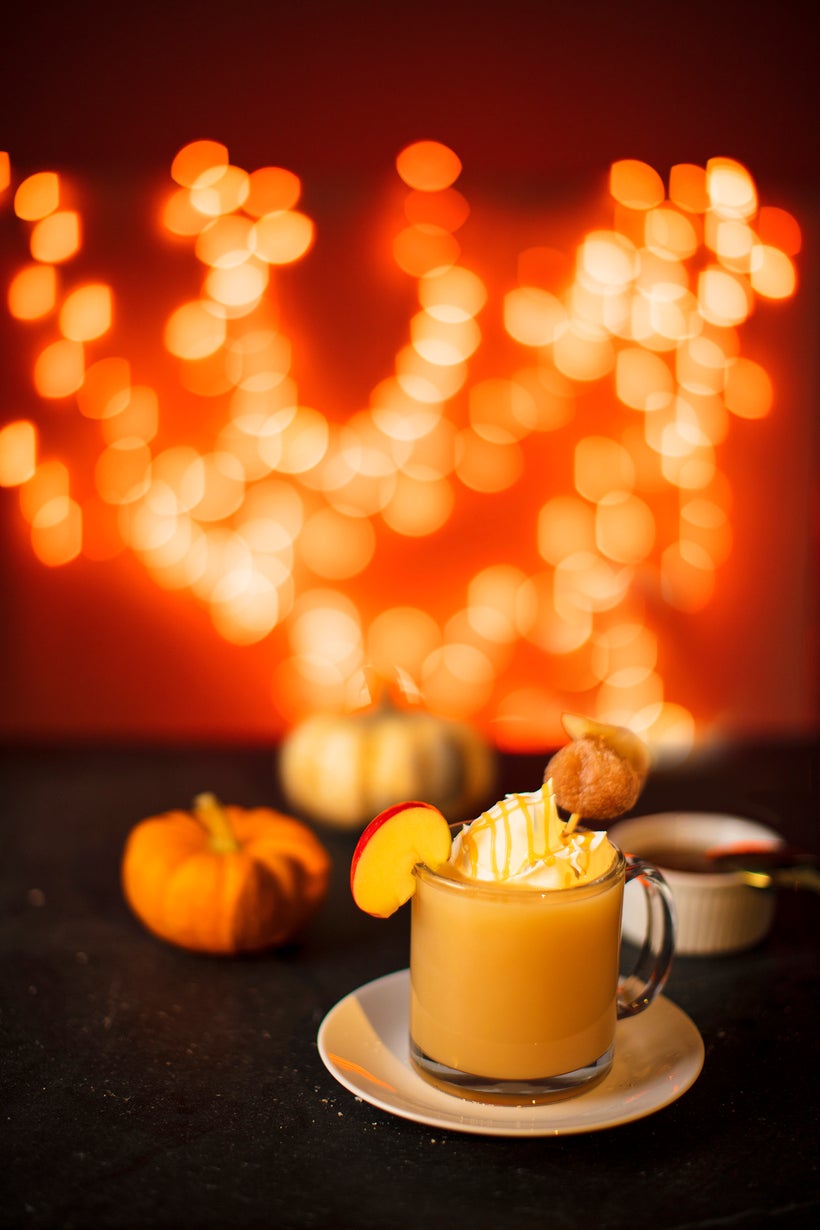 2 oz Baileys Pumpkin Spice
Apple Cider Doughnut Holes for Garnish
Caramel Apple Slices for Garnish
Whipped Cream for Garnish
Caramel Drizzle for Garnish
In a saucepan, combine Baileys Pumpkin Spice, Dickel Rye and apple cider over medium heat for ten minutes. Stir well. Pour contents into a coffee mug. Top with skewer of apple cider doughnut holes alternating with caramel apple slices. Garnish with whipped cream and caramel drizzle.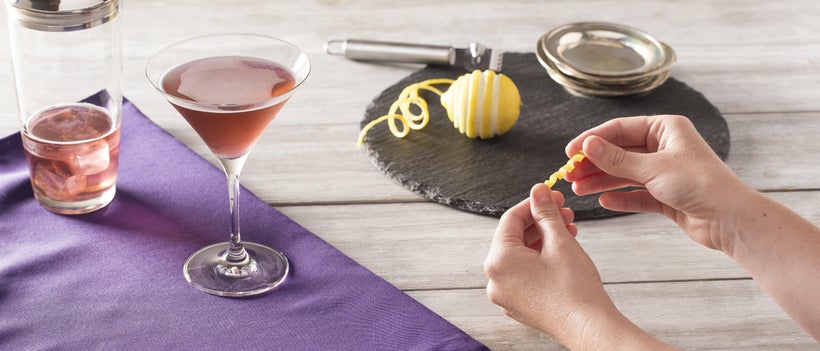 2 parts Pinnacle® Original Vodka
2 parts DeKuyper® Pucker® Grape Schnapps
Add ingredients to an ice-filled shaker. Shake and strain into a chilled martini glass.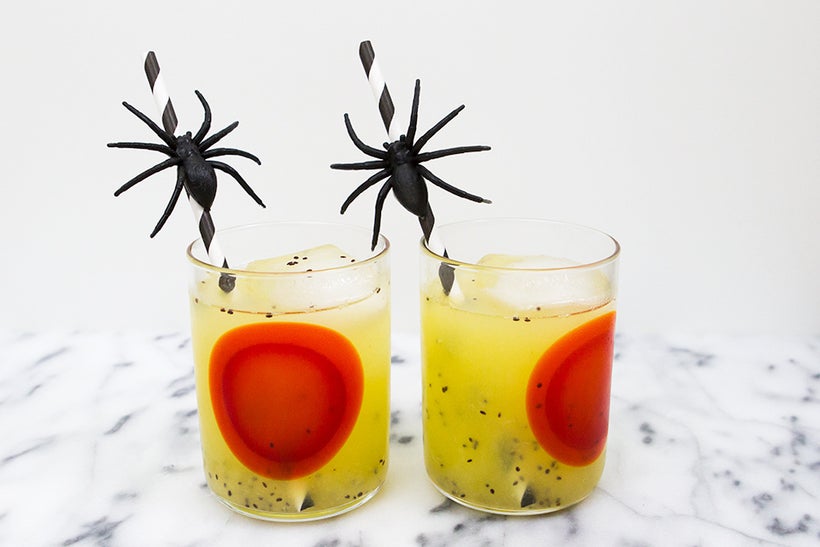 GREEN SLIME LEMONADE Ingredients
Peel the kiwi fruit and place in a food processor or blender. Pulse until the fruit is pureed. Pour kiwi juice into pitcher. Top with 6 oz. Natalie's lemonade and 2-4 oz. of coconut rum. Stir and pour over two glasses full of ice.
REAL LIFE. REAL NEWS. REAL VOICES.
Help us tell more of the stories that matter from voices that too often remain unheard.
This post was published on the now-closed HuffPost Contributor platform. Contributors control their own work and posted freely to our site. If you need to flag this entry as abusive,
send us an email
.