Serial entrepreneur and mobile consultant Hannah Bree Hanson and I were in attendance at the Streaming Media West Conference last week in Huntington Beach, CA. The event featured a veritable who's-who of industry leaders including Verizon, Limelight Networks, Wowza, Skype, and NFL Now, Tivi, and Ramp.
Here's the top streaming video trends you can expect to see in 2015:
1. Better Personalization:
Video content providers are becoming obsessed with "meta-data". It's a buzzword becoming more popular and is driving the personalization and search industry. As NFL Now head Cory Mummford shared in his keynote speech, all 32 clubs are streamlining meta-data for the user.
This breaks down to specifics - videos are being better tagged so each viewer is getting exactly what they want in their video feed so they aren't seeing junk. A Cowboys fan who has Peyton Manning and Arian Foster on his Fantasy team is only getting Cowboys highlights along with Manning and Foster, and in order of importance. Users will get what they want, when they want, in one linear feed.
With more broadcasters switching to 4k and Skype integrating its new product Skype TX, technology and broadcasters are interested in serving the increased pixels that TV's, phones and tablets are offering to consumers. Hardware companies are racing to compete for the best quality, and content providers are striving to provide video that will look clear and network quality. Skype stepped up to the challenge by providing Broadcasters with Skype TX starting in Sept of this year - with key partners like Oprah, Ted Talks, Ellen, and ESPN, it's essential Skype provided it's partners with a high quality solution that allowed hosts to engage with fans and influencers with better video quality.
3. YouTube Influencers Promoting Brands:
It's no secret only a few brands have managed to harness the power of YouTube. Red Bull, Nike, and GoPro have managed to master the difficulty of pleasing the fickle Millenials subscribing to YouTube channels. But only six of the top 100 YouTube channels are actually brands, which shows that corporations are behind the times. The real masters are single influencers creating channels and creating their own brands - with barely any funding.
A few brands, such as Mountain Dew, have realized the power of these influencers and hired them to bring their fans over to their own brand. Although this trend hasn't quite caught on most likely to fear of higher levels, brands need Millenial eye balls and Brendan Gahan, Founder of digital video marketing firm EpicSignal believes that this is the future of brands growing their presence on YouTube.
4. The three M's - Millenials, Multi-Culturals, and Mobile:
Suzanne Rainey of Xposure Media shared that when it comes to streaming television, the networks are focused on these three M's. Millenials are the trend setters, multi-culturals are growing in numbers, and mobile is becoming omnipresent. The networks have been focused on these three M's, and it's not likely to stop anytime soon.

5. Improved Ad Experience:
You may have noticed the ads on YouTube, Hulu, or any other streaming video service are beginning to improve. Testing across the industry has shown that pre-roll ads (the first ad that pops up) greatly annoys users, so "best practice" is to start showing pre-roll one out of every four video shown in succession.

Users are going to start seeing more improvements such as this in the way ad content is being served. Not only are they going to get better ad timing, but better ads in general. Web ads in the past were limited due to contracts with actors and brands focused on serving their best to television. As more and more users cut the cord with cable, brands are evolving.
More tweets, more Facebook, and more stats will likely effect not only pre-recorded, but live streaming video. Broadcasters know that interacting with fans and the "bandwagon" effect pushes ratings higher, so infusing opinionated tweets from fans who likely agree with what everyone else is thinking is going to continue to dominate.
7. Second Screen Experiences:
You know you're watching How to Get Away With Murder....but you're also playing Candy Crush on your mobile phone. Although networks have given you a hash tag (#htgawm in this example) to use Twitter as a second screen platform, it's likely you'll start seeing more apps you can participate from - take quizzes, tweet, engage with other fans, and find out more about the show. It's not enough you're watching, you must be immersed in the experience! USA Network has been on the forefront, and other networks will follow.
8. Streaming Video at Work:
Streaming video isn't just for watching your favorite shows and how to videos, it's a tool companies are going to start adopting more at the office. With travel becoming more costly, traffic creating a less productive environment and grumpy employees, companies are likely to start using technology and live streaming video as a solution for meetings for higher productivity. Companies are building internal video sharing platforms to share best practices to streamline work processes. Don't be surprised if you're videoing your day and sharing with a co-worker who shares your title across the globe.
9. Your Favorite Shows Might Not Get Canceled:
Nielsen announced that they're going to start tracking streaming. Just now. This has been a huge battle with networks over the past several years as Nielsen has had a difficult time with its traditional methodology meshing with new technology. Some viewers watch their favorite series on streaming sites, which doesn't give the full picture of just how popular some series are. Some fans have cut cable and watch on Hulu Plus, or might just start getting into a series on Netflix. Sherry Brennen, VP of Strategy and Sales at Fox Networks shared that Nielsen often reports low numbers on the night a show airs, but intenal numbers that tracks a show over 30-days across all platforms shows viewership consistency - and often rising.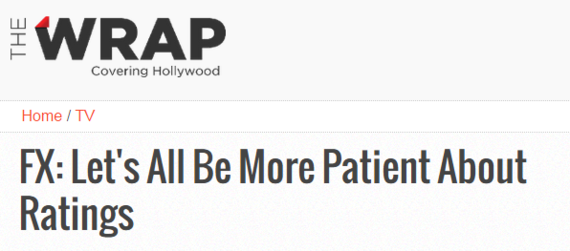 A May 2014 episode of the CBS drama "Person of Interest," for instance, logged 10.499 million total viewers in Live + Same Day numbers. When Live + 7 Day is factored in, the episode drew 14.489 million total viewers, a 38 percent boost. Meanwhile, at NBC, both "The Blacklist" and "Grimm" enjoy delayed viewing lifts of 45 percent.
Everyone will have an app to stream their in-house content. HBOGo will soon be available to the general public, CBS is now charging if your cable provider doesn't participate, and has plenty of classic shows such as I Love Lucy available. NBC, FX, ABC, USA, all have apps for their vast content libraries, adding advertising and allowing for networks to determine more about their viewers using analytics through mobile.
This unfortunately is not what the user wants. Users are more interested in one place for all the content. At some point users who want this will get exactly what they want (personalization - see #1) in order of importance, in one place, for a hefty price. For free and with ads, it will remain fragmented.
Related
Popular in the Community