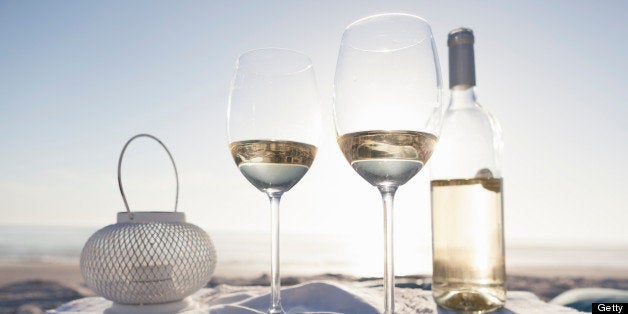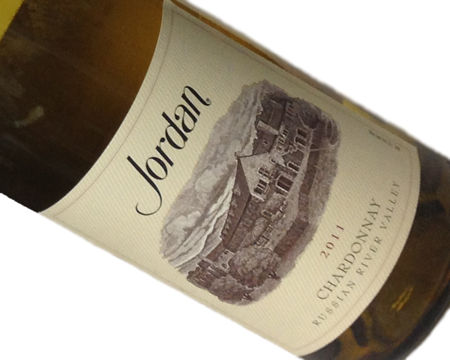 Summer calls for lighter wines that won't weigh you down. From crisp sparklers and aromatic whites to refreshing rosés and sweet dessert wines, GAYOT's Top 10 Summer Wines are perfect for al fresco dining.
No 1 Family Estate Number 8 Cuvée
Marlborough, New Zealand
Apart from its flagship No 1 Cuvée and No 1 Rosé, No 1 Family Estate offers only one other numbered wine, the Number 8 Cuvée. Composed of 65 percent Pinot Noir and 35 percent Chardonnay, Number 8 Cuvée recalls the good fortune and success that eight represents in Chinese numerology. It is a crisp sparkling wine offering citrus flavors with toasty and floral notes.
Enza Sparkling Rosé
Veneto, Italy
According to the Italian Minister of Agriculture, Prosecco refers only to a wine region, like Chianti or Brunello. Since 2010, the grape formerly known as Prosecco has been called Glera. Composed of 95 percent Glera and 5 percent Merlot, Enza Sparkling Rosé is characterized by refreshing strawberry and green apple flavors.
Rodney Strong 2012 Charlotte's Home Sauvignon Blanc
Sonoma County, California
Planted in 1971, the Charlotte's Home vineyard was named in honor of Rodney Strong's wife. The 2012 Charlotte's Home Sauvignon Blanc boasts a heady bouquet of peach, pineapple and tangerine. In the mouth, it reveals crisp flavors of citrus and lemongrass.
Pine Ridge 2012 Chenin Blanc + Viognier
California
Although Pine Ridge is located in Napa Valley's Stags Leap District, the Chenin Blanc and Viognier grapes that go into this aromatic blend were sourced in Clarksburg and Lodi. Light and crisp in the mouth, its flavors are of grapefruit, pineapple and pear with a touch of sweetness on the finish.
Jordan 2011 Chardonnay
Russian River Valley, California
Winemaker Rob Davis originally sourced Jordan's Chardonnay from the Alexander Valley, where the winery is located. When Judy Jordan founded J Vineyards & Winery in the Russian River Valley, however, he began transitioning to that region's cool climate grapes. An elegant wine, the 2011 Chardonnay features a creamy mouthfeel, fresh apple and peach flavors and a balanced acidity.
Riverbench 2012 Pinot Noir Rosé
Santa Maria Valley, California
Nothing says summer quite like a rosé, especially one with a chic pink seal. Aiming for a Bandol-style wine, the 2012 Pinot Noir Rosé is pale in color, yet fairly high in alcohol, at 14.2 percent. It boasts bright flavors of strawberry, rose petal and mandarin orange leading to a crisp, clean finish.
La Crema 2011 Monterey Pinot Noir
Monterey, California
In its quest to explore the cool-climate regions of California, La Crema currently makes nine different Pinot Noirs, from Monterey to Mendocino. The 2011 Monterey bottling is the winery's least expensive Pinot Noir and offers great complexity for the price. A medium-bodied wine, it displays dark red fruit flavors with earthy notes and soft, rounded tannins.
Benziger 2009 Sonoma County Cabernet Sauvignon
Sonoma County, California
Transparently identifying all of its wines as either biodynamic, organic or certified sustainable, Benziger is a leading green winery. Made from certified sustainable grapes, the 2009 Sonoma County Cabernet Sauvignon is a well-structured wine offering intense black fruit flavors and sturdy tannins.
Dr. Frank's Vinifera Wine Cellars 2011 Semi-Dry Riesling
Finger Lakes, New York
Dr. Konstantin Frank was ideally suited to introduce European grape varietals to New York, as his earlier doctoral research had focused on growing vitis vinifera in cold climates. Since his pioneering work began in the 1950s, the Finger Lakes has slowly picked up momentum as a leading wine region. The 2011 Semi-Dry Riesling is an excellent example of its type, featuring sweet apple, peach and orange blossom flavors.
Kalyra 2011 Sauvignon Blanc Sticky Wicket
Santa Ynez Valley, California
Sticky Wicket refers to the sport of cricket, beloved of Kalyra's Australian winemaker. Although the 2011 Sauvignon Blanc Sticky Wicket contains 16.7 percent alcohol, it has not been fortified with brandy, but made in an ice wine style. Boasting a thick, creamy mouthfeel, the wine's flavors are of sweet, marmalade-like citrus with added floral notes.
Related