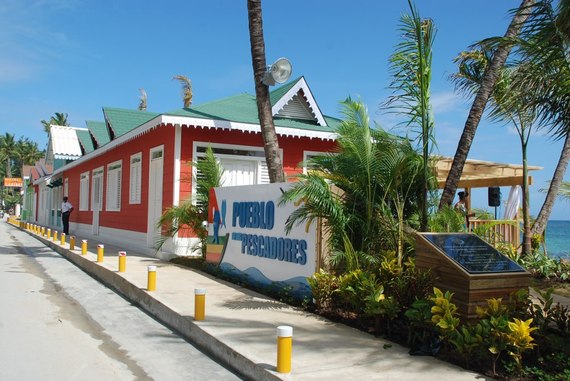 In the Dominican Republic beachfront town of Las Terrenas, the sparkling Caribbean and the sands that fringe it are ever-present. You can use the beach as a thoroughfare to get from one part of town to another; it's the most pleasant pedestrian route. At any time throughout the day, you can turn this way or that, and there it is again, the sea, now blue, then green. You can dine at a table on a deck just a foot or two above the sand with the lapping water only a few feet beyond, small fishing boats bobbing just offshore, bigger sailing boats swinging at anchor farther out at sea.
I've seen my share of Caribbean beach towns. Las Terrenas is that but more. This town was discovered by Europeans, primarily the French, about three decades ago, and today is populated by French, Italians, Brits, Danes and Germans. The strong European presence has many implications, especially when it comes to the local cuisine. Restaurants in Caribbean beach towns are typically long on jerk chicken and coconut rice. You can find those things here, I'm sure, but I didn't notice them on any menu where we dined. Instead, French and Italian restaurants offer prosciutto and melon, beef carpaccio, pepper steak, roasted chicken, homemade pasta and fresh bread that wouldn't be out of place in good restaurants in Paris or Tuscany, often supported by wine menus that include many options for fine, even sparkling wine -- champagne, Prosecco and cava.
What can you do in Las Terrenas between meals? Here are my top 10 ways to spend your time in this charming beach town:
Walk to town for breakfast at the authentic Boulangerie Francaise, open seven days a week and a favorite meeting place for local expats and tourists.
Watch a game of petanque on the beach just before sunset at Place des Lices. Retired Frenchmen meet here each evening to play on the sand for a couple of hours before the light fades entirely. When the sun goes down, they transition from petanque to white wine.
Take a surf lesson at the Carolina Surf School on Playa Bonita. For $60, you can have an hour-long lesson from an enthusiastic and expert surfing coach. The school is run by Carolina Gutiérrez, a surfer who scored her first sponsorship at age 16 and was the 2004 DR Sportsperson of the Year. Classes are offered year-round.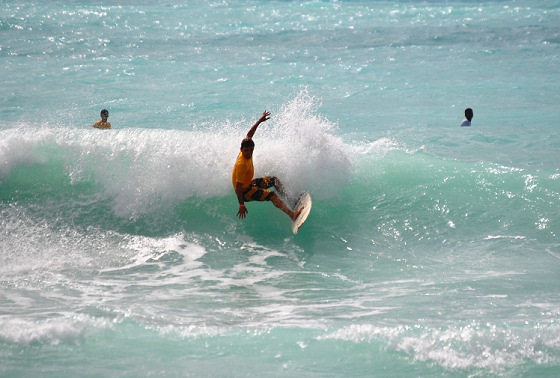 Have lunch at Atlantis, also at Playa Bonita, where the French chef was once the private chef for former French President Mitterand.
See how Dominican Republic cigars are made by hand at Mundo Puro on Calle Principale.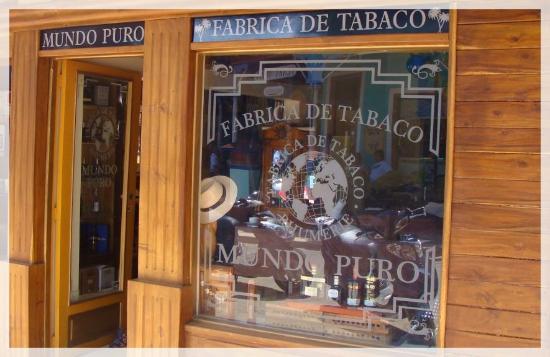 Watch the whales. This is the season (January through March). The three- to four-hour boat trip to Samana Bay with marine mammal expert Kim Beddell includes hydrophone so you can hear the whale song. If you do not see whales your next trip is free. Cost is $59 for adults $30 for children.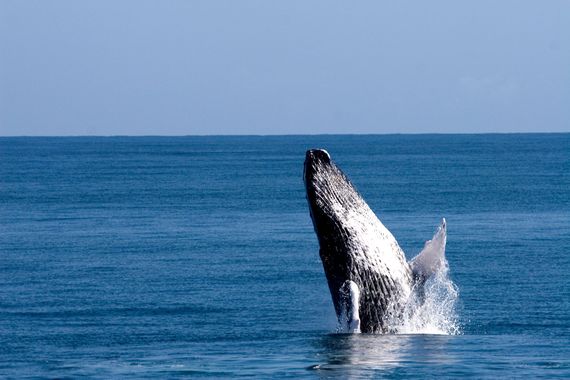 Buy a piece of local art. Brightly colored impressions and representations of Dominican life are available around town. You can buy a piece of low-end factory street art for as little as $25. Prices are negotiable. Offer as little as 30 percent of the asking price to start.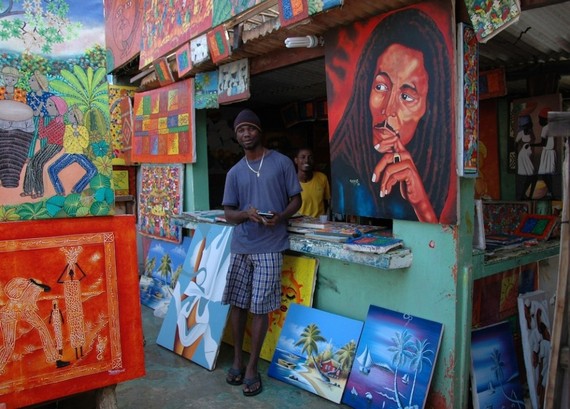 Go for happy hour at the Lazy Dog, where you can sit right on the sand with the sea just feet away. Try the calamari and fried shrimp with your rum cocktail.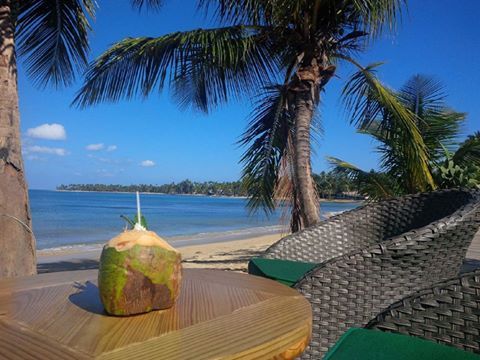 Take a long walk on the beach, read a book, swing in a hammock or indulge in any other traditional pastime for this part of the world. This is quintessential Caribbean, with the best beaches in the DR and some of the best in the world.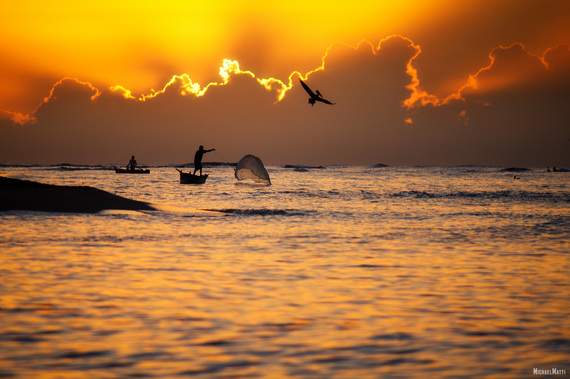 Go kite surfing. The kite-surfing school LTK'iTE offers both introductory and advanced courses December through September (when the winds cooperate best). A two-hour beginner class is $110.