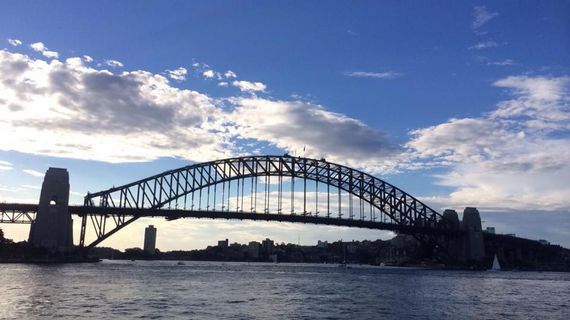 By College Tourist; Author: Shannon Kelly, University of Illinois at Urbana-Champaign
Must see destinations in the Land Down Under
I was lucky enough to study abroad this past semester at The University of Melbourne. During my four months on exchange, I was able to live like a local in Melbourne, and travel to many different cities on weekends. If you ever have the chance, check out these ten places in Australia.
1. The best place to be a tourist: Circular Quay
The Circular Quay is home to the Opera House and Harbour Bridge in Sydney. It is the first thing that comes to mind when most people think of Australia and attracts countless visitors each year. I was able to spend Easter at the Circular Quay during my exchange, and it exceeded my expectations!
2. The best place to see Australian wildlife: Phillips Island
When people think of Australian animals, koalas and kangaroos tend to be at the top of the list. At Phillip Island, koalas and kangaroos can be pet and fed at the Maru Koala and Animal Park.
The main attraction of Phillip Island is the penguins. When it gets dark, lots of penguins come in from the water and make their way to the beach for the night.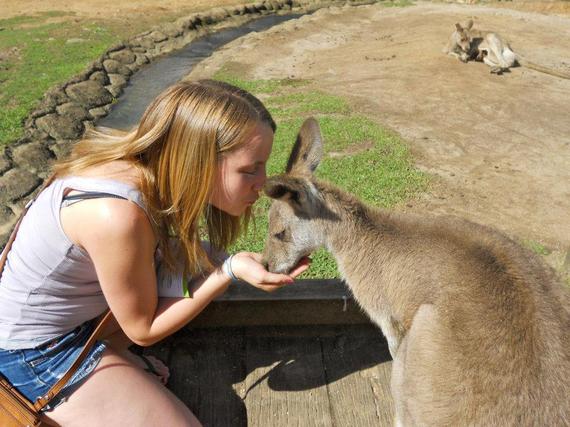 3. The best place to tan during the day and catch a sunset at night: Beaches in Sydney
Sydney is Australia's largest city and it is home to multiple beaches that are beautiful year round. While in Sydney, I visited Bondi and Coogee beach, which both provide stunning photos and are relatively easy to get to with public transportation.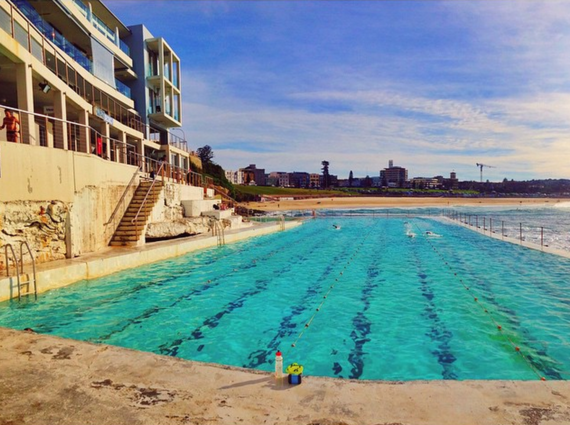 4. The best place to go for a night out in Melbourne: Chuckle Park and New Guernica
Chuckle Park is a laneway bar with lanterns hanging from the ceiling and jazzy music in the background. Head there for dinner and their well-known raspberry mojitos. Right next door to Chuckle Park is New Guernica, which is a popular nightclub, especially on Thursday nights.
5. The best place to go for a once in a lifetime adventure: Great Barrier Reef
The Great Barrier Reef is one of the 7 Wonders of the World and a World Heritage Site. It's the world largest coral reef system and the only living thing on earth visible from space. It brings thousands of tourists to Australia each year and it is one spectacular site to see with many species of coral, fish, turtles and stingrays.
6. The best place to go to capture the spirit of Melbourne: Go see street performers on Bourke Street
There wasn't one day that I went into town and didn't encounter a street performer in the city of Melbourne. Locations vary, but many people play guitar, piano, or sing around Bourke Street Mall. When people gather around to enjoy the music, it is a really special experience and one that you shouldn't leave Melbourne without having!
7. The best place to experience serenity in nature: Tasmania
The majority of our trip to Tasmania we spent in the great outdoors. Hobart is a quaint town with lots to offer in every direction. My favorite part of our trip to Tasmania was their Royal Tasmanian Botanic Gardens. Each section of the gardens were unique, peaceful and gorgeous with all the trees and flowers.
Walking down the Rivulet Track was also a great way to spend the day admiring Tasmania's nature. On the walk, you will pass by the Cascades Female Factory, which is a World Heritage Site that used to house convicts.
8. The best way to experience Melbourne's artistic vibe: Street Art
Melbourne is internationally known for its street art that can be found around the city. Street art makes up a huge part of Melbourne's culture and is respected by the government as freedom of expression.
Some of the areas with prominent street art include: Brunswick Street, Fitzroy Street and Sydney Road.
9. The best place to be entertained for hours in Melbourne: Queen Victoria Market
This is the place I miss most in Melbourne. The Queen Vic Market has fresh fruit and vegetable stands with relatively affordable prices. They also have vendors selling merchandise which is where I bought most of my souvenirs.
My favorite part of this market was the Wednesday Night Market, where there is music, food tents and vendors selling jewelry and clothes.
10. The best place to go to see the colorful houses on the beach: Brighton
Ever wonder where you can find those cute little houses you see on postcards and guide books? Brighton Beach is only 30 minutes south of Melbourne and is the perfect place for a photo shoot!
Australia has a vibrant culture, beautiful views and exotic wildlife, which is amazing to experience and be a part of.
Want your own authentic Spirit Jersey to bring on exchange? Custom orders are available on spiritjersey.com