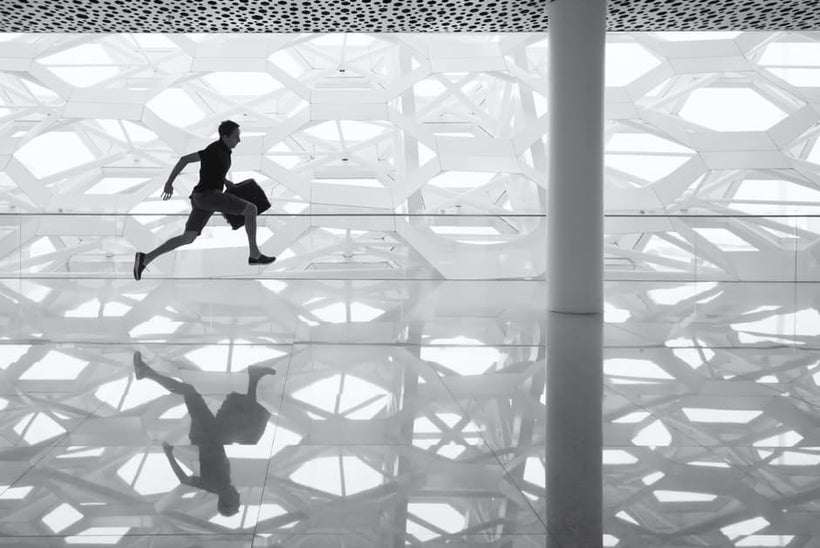 Social media, artificial intelligence and technology have completely redefined the role of Human Resources within organizations.
To understand what the future holds for HR professionals around the world, at P World, we spent the last month talking with over 60 international HR experts, discussing their ideas and predictions for the year ahead.
The conclusion- 2017 is going to be one of the most complex years in the global HR world.
1. Given the subdued economic outlook globally and regionally, I would say the challenge for HR will be to invest in people and processes in a most cost and time effective way. One approach to do this is to individualize development with a sharper focus on experience based real change that matters most and to simplify complex HR processes by stripping away all unnecessary bureaucratic procedures and empowering line managers.
Ramakrishna Movva, PHD, Head, Strategic HR & Organization Capabilities,Emirates NBD Bank
2. Major HR players will shift from People data to Business analytics, regaining the center of a broader stage. We will let the "Metrics people" (such as Finance, Controlling etc.) measure, enabling the "People people" (such as HR and Learning) to think and propose action, based on the findings.
Frode Hvarring, Head of Human Resources, EBU - European Broadcasting Union
3. The "human" aspect of Human Resources is going to become the priority. Fear and stress have become the new normal, work wide, and the workplace is no different. The two big trends will be organizational resilience and diversity. People are required to do more with less and often face very challenging and sometimes frightening situations so they are in high-stress mode most of the time. It is not only the responsibility of the individual to manage their own stress but for the organization to create a company culture in which employees can thrive, feel safe and appreciate, as well as fully understand what is expected of them.
Today's business world requires maximizing the benefits of Diversity while minimizing the organisational risks that Diversity might present. Diversity no longer just means working with people of different culture backgrounds. It's far more than that. Diversity includes diversity of thought as well. Today's market pressures will require companies to become adept at navigating diversity within their employee ranks, customer base and regulatory bodies. Narrow-minded, non-inclusive working cultures will not be sustainable in the future. Diversity is also becoming the new normal.
Barabara Wright Avlitis, Managing Partner, The Wright Work Place
4. HR will accelerate the adoption of digital to enhance the user experience and AI / big data to become smarter in predicting the type of talent organisations need, what great looks like and to tackle the challenges of having different generations at work. It's no longer just about millenials, it's about how to keep attracting and engaging different age and skill segments. In short, HR needs to be more tech and marketing savvy to stay relevant.
Catalina Schveninger, Group Head of Resourcing, Vodafone
5. Mobile Continuous Learning will take the next steps: that would be the emergence of a Virtual Reality Training center, powered by ones own mobile phone.
Guido Helmerhorst, Social, Business & Technology, Architect, Air France/KLM
6. By 2018, 50% of the workforce will be led by the millennial generation. It will be decisive for Talent Acquisition departments to align their recruitment strategies to that booming population with methods just as resonant. It will mainly consist in developing social recruiting, improving (mobile) marketing skills and focusing on diversity recruitment.
Maud Durand,, EMEA Recruiting - Global Marketing Solutions, Facebook
7. 2017 will see a proliferation of high-impact Leadership Development. We'll reach the critical mass of organisations who truly value inspiration, empowerment, coaching and communication as the factors that set tomorrow's winners ahead of yesterday's also-rans. We'll spend more time on developing our people to be the best performers they can be – and perhaps a little less time measuring tiny swings in the needle.
Simon Watt, Global OD Director, Pentland Brands
8. Global market is going through drastic change. As we venture into the new era, HR has to step up the game and take an elevated approach towards commercialism, consumer behavior and the new aged thinking, influenced by the new generation. It's do or die. Those that are ahead of time will succeed in developing their brand. The time has come for HR to take a strategic lead in a highly competitive world.
Ravi Singh, Founder and General Manager, Bluefin Consultancy
9. HR will continue to play a pivotal role in managing the tension between securing investments in critical capabilities to grow while managing an intense transformation and productivity agenda to either reinvest or support the bottom line of the P&L.
Sergio Ezama, SVP & CHRO, PepsiCo Europe & Sub Saharan Africa
10. Analytics will play an even larger role for HR in 2017. Traditional performance management systems will continue to disappear, and will be replaced with a more dynamic system that reflects the needs of the business.
Dennis Kight, Business and Technical Leadership Partner, IBM
Download the full HR report on the following link: http://thepworld.com/#hrReport
REAL LIFE. REAL NEWS. REAL VOICES.
Help us tell more of the stories that matter from voices that too often remain unheard.
This post was published on the now-closed HuffPost Contributor platform. Contributors control their own work and posted freely to our site. If you need to flag this entry as abusive,
send us an email
.