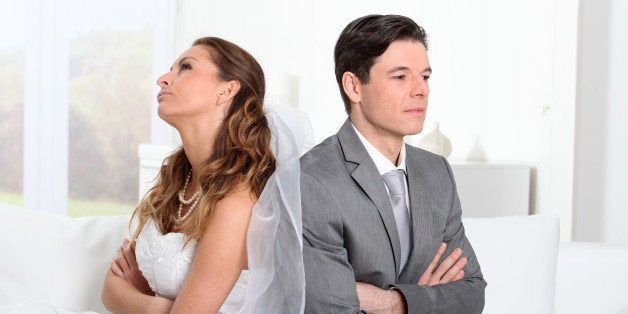 As a bride, over the next 12-18 months you will be making so many decisions; fashion, food, decor, guests, drinks, it all has to be planned and all eyes are on you. It is so much fun, but it can also make your head spin!
This is the ONLY wedding you will ever plan, so to try and help you look back with no regrets, here are 10 common wedding planning mistakes to avoid.
1. Not setting budget priorities at the start
Setting your budget priorities at the very beginning keeps you on track throughout your entire wedding planning journey. It allocates your budget to what is important to you. Today there are so many choices when it comes to your wedding, you have to make sure you spend the most money on the items you truly want first, then get any luxuries with what is left over in your budget at the end. Be smart, set a clear budget before you start spending.
If you need some budgeting advice click here: Budgeting For Your Wedding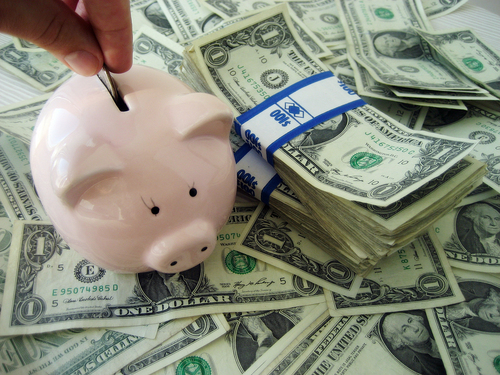 2. Doing all your own wedding decorations
Venue decorations are fun, you get to be creative and design beautiful things. Believe me, I know, I love it so much I make a living out of it! Sure, on paper doing it by yourself might seem like a great way to cut costs, but if you really think about it, on your wedding day, do you really want to be putting on chair covers, cutting fresh flowers for centerpieces and making you and your family rush around like crazy people? Short answer: NO. You want to be getting pampered, relaxing and enjoying the happiest day of your life. Venue dressing is harder than you think. Leave it to the pros!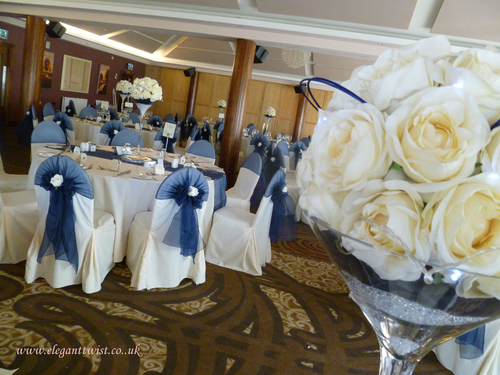 3. Hoping guests will drop out
I cannot tell you how many times I have had to squeeze 12 people on a table meant to seat 10 just because the bride and groom hoped their guests would cut themselves from the guest list. Don't feel guilty choosing one guest over another. It is most likely you will have guests that drop out, but you have to be prepared for ALL guests you send invitations to will say yes.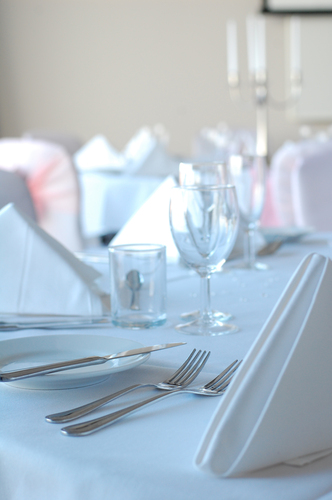 4. Choosing suppliers based on the "cheapest quote"
We have all heard the phrase "you get what you pay for" and wedding suppliers are no different. But remember, choosing suppliers isn't like shopping around to get the cheapest price for a specific make and model of a new car, phone or other small appliance. Most wedding suppliers are individuals with very different styles, personalities and integrity. Do your research: Get recommendations, meet your suppliers, have them show you their work in person. Choose the best supplier for you, at the price you can afford.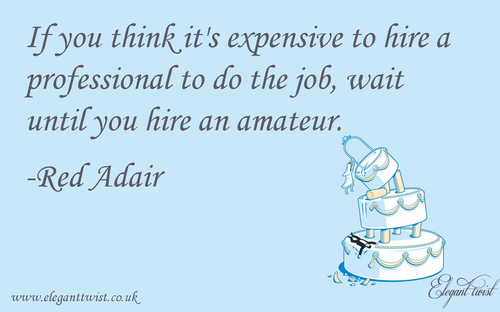 Don't get me wrong everyone loves an open bar, your guests will have a great time and they will truly appreciate your generosity! The problem with an open bar is that most brides & grooms underestimate what it will cost. An open bar on average will cost you 4x more than a cash bar would at the same event. Your guests don't intend to be vindictive or overindulge at your expense, it's just the way it is. By all means have an open bar... just make sure to budget for it!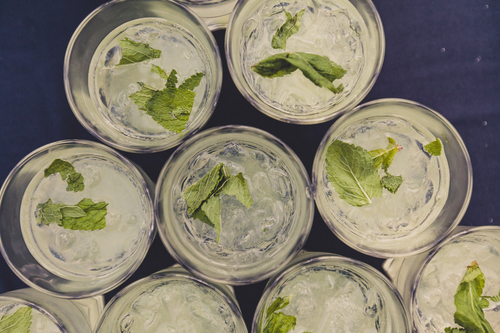 6. Ordering a smaller dress size based on your wedding weight goal
This point is not just advice for the bride! Bridesmaids, mother of the bride, I am talking to you too. It is easier to take a dress in and make it look good than it is to take it out (believe me you CAN see the added fabric panels in wedding photos). Order the dress in your normal size and set a goal to have it taken in!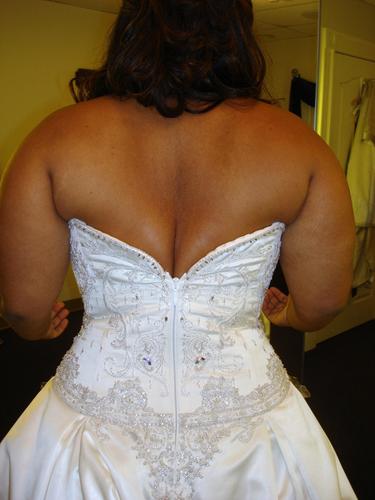 7. Not doing beauty trials
Of course a trial is essential for make-up & hair but the biggest disasters I have seen as a wedding planner are not from these treatments going wrong, they have been from ill-planned fake tans, sunbed visits, hair dyes, facials, eyebrow tints, and oh, yes, a lip Botox (the day before your wedding, really?!?). Do not take any chances!! If you are planning ANY beauty treatment for your wedding get a trial done first. That way you can see if the color and effect are right and how long it takes your body to heal from the treatment. If you forget and only remember at the last minute... skip it! I am sure he loves you au natural anyway.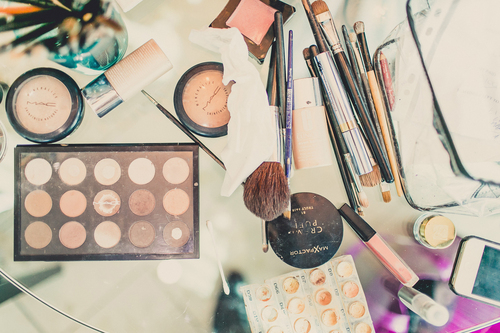 8. Not hiring a professional to help if you need it
There are women who are good at organization, dealing with high-pressure situations and making quick decisions. But some are not. Weddings are meant to be full of joy, happy memories and harmony. It hurts me to see brides stressed out over little things going wrong, or panicky because they have forgotten something or because they are being bombarded with questions when they just want to enjoy their special day. You know who you are, if you need to, keep calm and hire a wedding professional.
Everyone has rules. Did you know some churches require you to cover your shoulders when you marry? And some don't allow photography? Did you know for most marriages you must give at least 16 days notice at your local register office? Do you know your venue and caterer's cancellation policy? Reducing numbers too late may mean you have to pay in full. Make sure you ask the questions, follow the rules, or you may have to pay the price.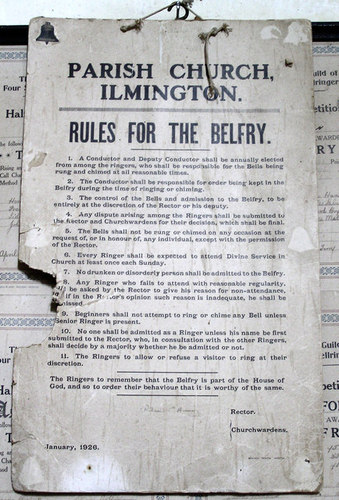 10. Stressing over the small stuff
It's your wedding day. You are marrying the one you love, surrounded by your dearest friends and family. That's all that really matters! Who cares if the wrong car showed up, the meal is served late, or the DJ messed up your playlist? Step back, look around, enjoy, have fun and create happy memories.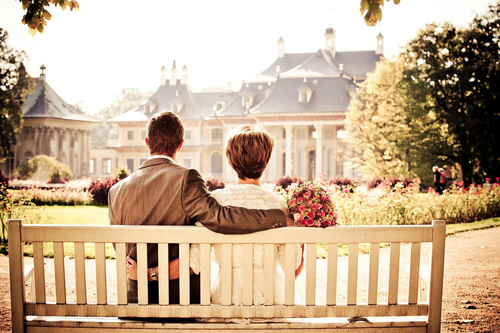 What do you think? Have I missed anything? Have you learned a valuable lesson while planning your wedding that you would like to share to help the next bride-to-be? Please tell us below...