Santa makes a list every year, and so do we -- only on ours, just about everyone is naughty.
What else but a lump of coal can you give to a mother-and-daughter porn duo? And that mother might not be the worst parent on our Weird News Top 10 list, which also includes Nadya "The Octomom" Suleman and that sun-kissed lady with the extra-crispy mugshot, better known as "Tanning Mom."
Our 2012 list features a testicle-munching fish; a chef who cooked and served his own genitals; the world's fattest woman, who loses weight by having marathon sex; and a 20-year-old Brazilian who auctioned off her virginity, supposedly to help the poor.
Our old friend Jonah Falcon is also featured here. He's famous for having the longest penis ever measured in a documentary. That doesn't make him naughty . . . just a badass.
If you think you've ever had trouble with the TSA, just wait until you hear Jonah the Whale's issue when he tried to board a plane -- and he was just carrying what God gave him.
CLICK THROUGH THE LIST TO SEE THE WEIRDEST STORIES OF 2012
Related
Before You Go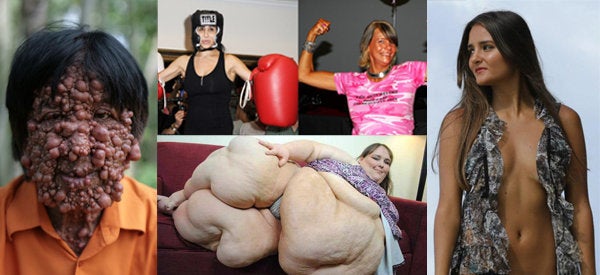 2012's Top 10 Weird News Stories
Popular in the Community