While they are as different as different can be, there are some cities in the world where travelers just feel at home. These are the special cities where you can walk into a bar or a coffee shop and just start connecting with people. Where you will randomly bump into someone who will end up a friend. Here are Cheapflights' top 11 super-social cities that are must-visit destinations if one of your travel goals is to make new friends on the road.
Melbourne, Australia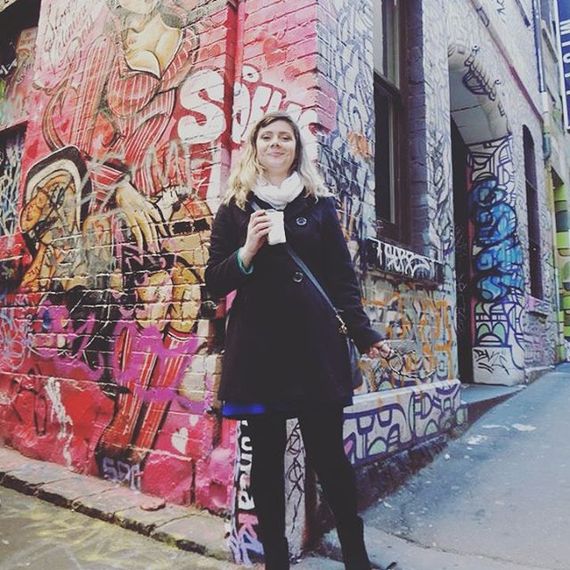 Image: mafo souza, #melbourne #australia #graffitti #streetart #art #urbanart via Flickr CC by 2.0
One of the world's most livable cities is Australia's quirky cool kid, Melbourne. The people of Melbourne often seem relaxed and happy no matter what they're doing. Melbourne's multi-cultural population also ups curiosity levels, helping people be more open and talkative about their backgrounds and experiences. Melbournians are mad about coffee so a coffee shop is probably a good place to start. Strike up a caffeine-fueled conversation and make a point to get plugged into the city's flurry of secret and quirky bars.
Newcastle, England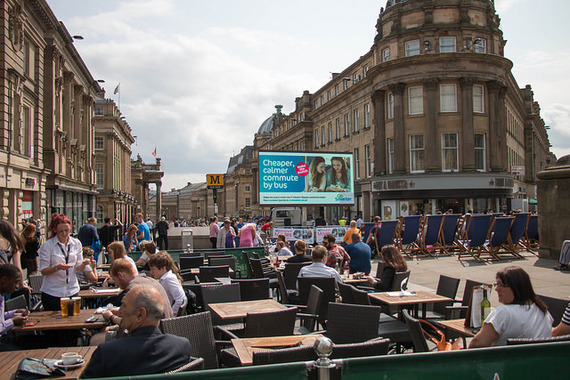 Image: Philip Cotsford, Newcastle, England via Flickr CC by 2.0
Friendliness reigns in the northern part of England. Even if you can't understand what some people are saying because of the thick Geordie accent, you'll still be welcomed with open arms. Most of the time you'll have a bit of banter with someone, local or otherwise, and then take a Jagerbomb shot. If the conversation didn't start flowing before, it certainly will after.
Buenos Aires, Argentina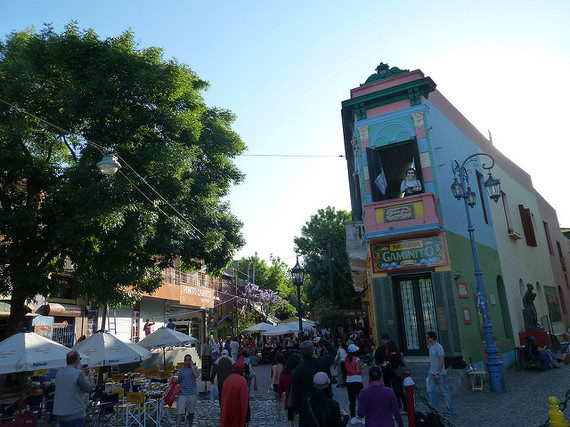 Image: Carlos Varela, Barrio La Boca , Buenos Aires @ Argentina via Flickr CC by 2.0
One of the happiest and friendliest cities in South America, Buenos Aires is very European and filled with culture. The locals are laid back, and happily share their beautiful city with the influx of tourists who mix in the crowds. With its cosmopolitan vibe, Buenos Aires actually feels a little off-the-beaten-path compared to many other cities in South America. Whether you're sharing a meal or dancing in the clubs, this Argentinian city always has something going on that will captivate you, and nothing sparks conversation quite like new experiences. Try something a little out of your comfort zone and you're sure to make friends along the way.
Halifax, Nova Scotia, Canada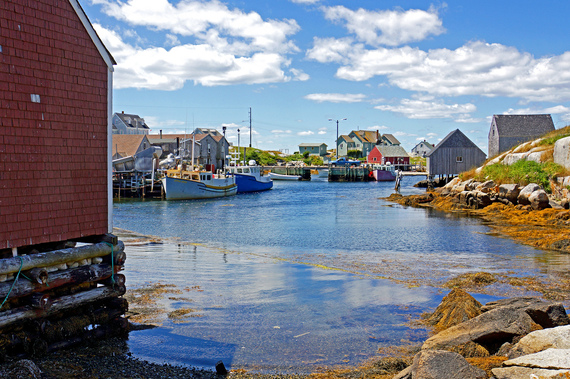 Image: Dennis Jarvis, DSC01082 - Peggy's Cove via Flickr CC BY-SA 2.0
Canadians are notorious for being very friendly people, but it's especially true on the East Coast, where locals start conversations with visitors at the drop of a hat. As the de facto capital of Atlantic Canada, Halifax is a welcoming and walkable city where you can explore its long history at diverse museums like the Maritime Museum of the Atlantic and the Art Gallery of Nova Scotia. No matter where you wander, you'll be a stone's throw from one of Hali's long list of restaurants showcasing Nova Scotia's seafood-rich cuisine. The city's youthful vibe and lively music scene belies its compact size, but is likely due to its huge population of students (there are five universities in Halifax), and the city is home to a thriving LGBTQA community that's an integral part of the city and culture. No matter where you are coming from, you can be sure that Halifax will welcome you with open arms.
Siem Reap, Cambodia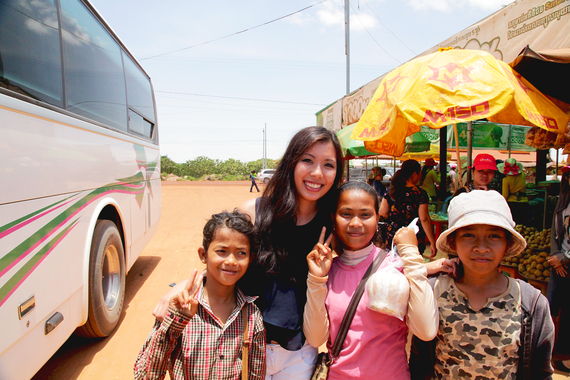 Image: Tina Trng,_MG_0100 2 - Siem Reap, Cambodia via Flickr CC BY-SA 2.0
Home to famous Angkor Wat temples, Siem Reap isn't short on tourists. But there is more to this city than these Khmer ruins. This city is sleepy for the most part with a friendly ambiance where locals and tourists mingle at markets, shops and festivals. Its array of restaurants, cafés and bars are easy going, making the city increasingly popular with expats.
Chiang Mai, Thailand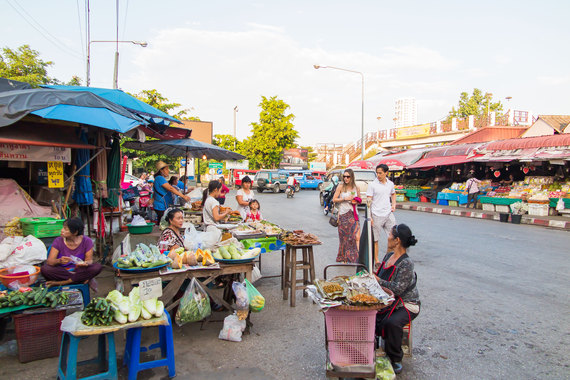 Image: Shinsuke Ikegame, Chiang Mai, Thailand via Flickr CC by 2.0
Often seen as the "real Thailand," Chiang Mai is the country's second-biggest city. Situated in the north of the "land of smiles," Chiang Mai is an expat and traveler favorite. It has everything from bustling city life to quiet suburbs and exotic jungles. Because of its quiet ambiance, Chiang Mai often slips under the radar a little. But the friendly and amiable people who live here much prefer that side to the more chaotic bustle of Bangkok or the southern Thai islands.
The Florida Keys, Florida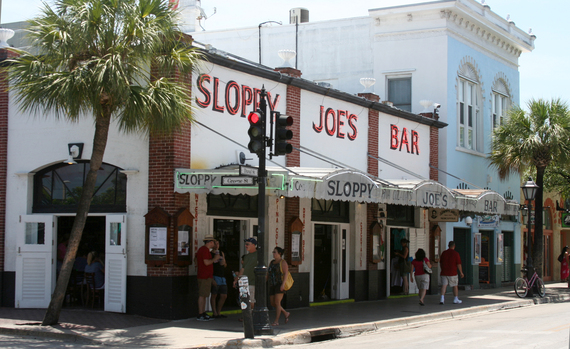 Image: Richard Elzey, Sloppy Joes via Flickr CC BY 2.0
Located in southern Florida, there is nothing quite like the laid-back, easygoing charm of the sun-soaked Florida Keys. With a number of islands to choose from, there is something for every type of traveler. Snorkel off the coast of Key Largo, dine on fresh seafood and relax on Big Pine Key or sip on a daiquiri while exploring the relaxed nightlife on Duval Street in Key West. Whichever island you choose, you will find a colorful mix of locals and regulars ready and willing to swap stories with as you go.
Auckland, New Zealand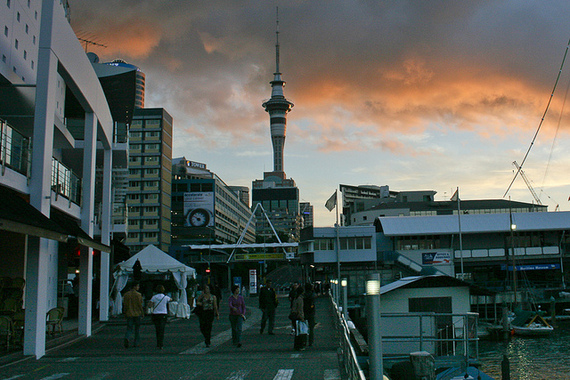 Image: Abaconda Management Group, Auckland Viaduct via Flickr CC BY-SA 2.0
Lauded as one of the world's friendliest cities, Auckland is filled with amazing sights and locals keen to show them off. Already a traveler hot spot, Auckland boasts beautiful surroundings, fresh air and a growing economy, giving Melbourne a run for its money when it comes to livability. Let a local show you around or make friends with a fellow traveler over a drink in an area bar.
Galway, Ireland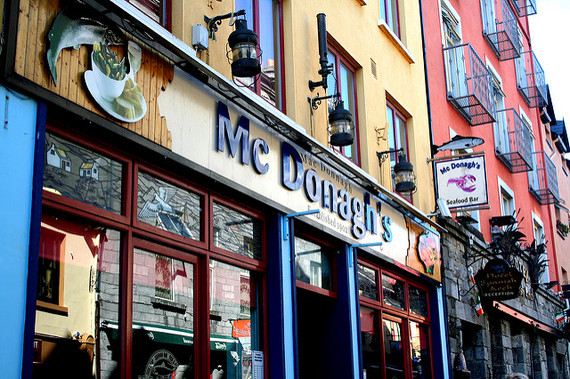 Image: Phalinn Ooi, McDonagh Fish and Chips via Flickr CC BY 2.0
If you ask world travelers about friendliness and good hospitality, Galway is sure to get a mention. Quay Street is a great place to start with bars, restaurants and cobbled medieval alleyways to explore. Even if this street feels a little like a central European city such as Madrid, Monaco or Lisbon, Galway locals put their own spin on things, especially the humorous Mc Donagh's imitating a McDonald's sign. If you want to make friends, head down to this neighborhood on a Friday night, and, by the end of it, you'll be a few pints deep with some new mates.
Barcelona, Spain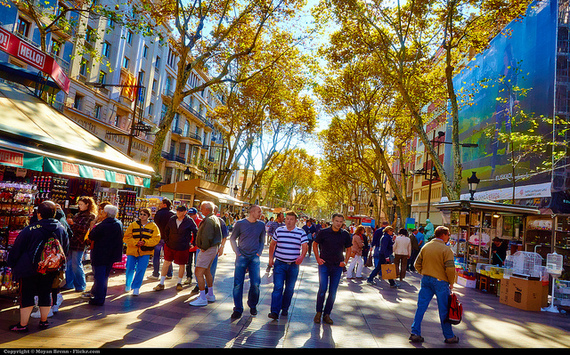 Image: Moyan Brenn, Barcelona via Flickr CC BY 2.0
Barcelona has only recently been getting its due. It's becoming more and more popular with travelers and expats. The restaurant scene ranges from tiny hidden tapas bars to incredible world-class fine dining restaurants. This Spanish city also has the beach and a great soccer team. Backpackers, travelers and expats from all over Europe choose Barcelona over Madrid for its laid-back but vibrant culture. Wander the different districts of Barca, and you are bound to bump into fellow tourists, a friendly bunch of amigos or maybe even a soulmate.
Boracay, Philippines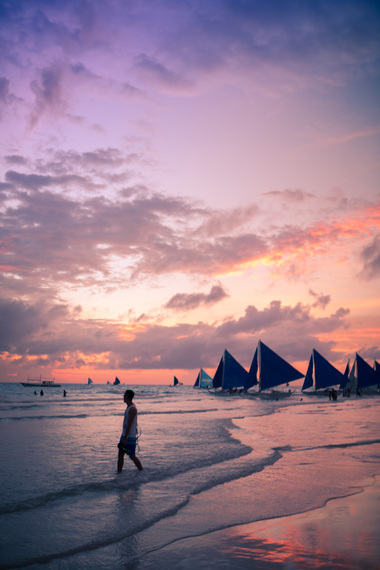 Image: HAI YANG, in White Beach via Flickr CC BY-SA 2.0
Filipiinos are some of the happiest people in the world, making them friendly and easily approachable. With an easygoing, casual nature, anyone who's been to the Philippines raves about the wonderful and warm people they've met along the way. The island of Boracay offers something for everyone, from must-try street food to gorgeous unspoiled beaches -- and let's not forget the popular Filipino pastime, karaoke. Share a drink and bond with the locals over a cocktail and a song and you may just leave the country with a few new friends.
Support HuffPost
A No-B.S. Guide To Life
Related
Popular in the Community