The woman in your life deserves something special this holiday season. Here's some gift ideas for her.
The Women's Sports Chronograph Resin Stainless-Steel Accent Strap Watch is both veritable and fashionable The watch is water resistant up to 330 feet – which also means you don't have to remove it to shower which was a huge plus for my mom tester. The digital watch comes in a number of colors including navy blue, lime green, orange accented grey and pink accented black. Users will be impressed that this little watch also includes a second time zone and includes an alarm and chronograph. A great gift idea if mom is in need of a new timepiece.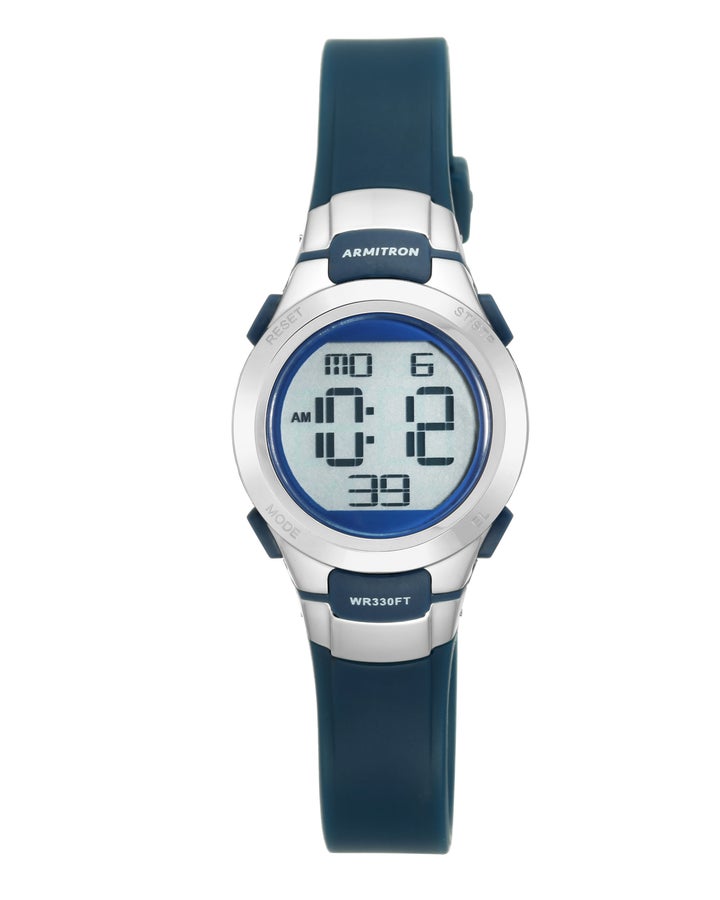 GrandeLIPS Hydrating Lip Plumper Trio is a fabulous stocking stuffer this year for your tween, teen or mom. The Trio includes three shades: Hot Fuchsia, Barely There and Pale Rose. What makes these lip colors different is that they are infused with Volulip. This combo means that the GrandeLIPS Hydrating Lip Plumper instantly improves lip volume in three to five minutes while improving lip hydration, volume, softness and firmness over 30 days when applied twice daily, according to the company. My tester loved the colors, her favorite was the Hot Fuchsia which she wore to a few holiday parties.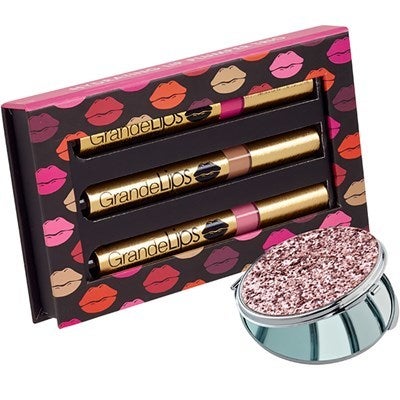 GrandeBROW Fill & Tweezer Set will help your favorite lady define her brows this holiday party season. The GrandeBROW-Fill is a long;-lasting tinted gel that easily adheres to brow hair to shape and build brows and arches and fill in sparse areas. My tester was impressed with the coloring it provided and is now addicted to this product and plans to make it a staple in her make-up kit. The Kit also includes a set of tweezers to tweeze stray hairs. The GrandeBROW Fill is available in light and dark.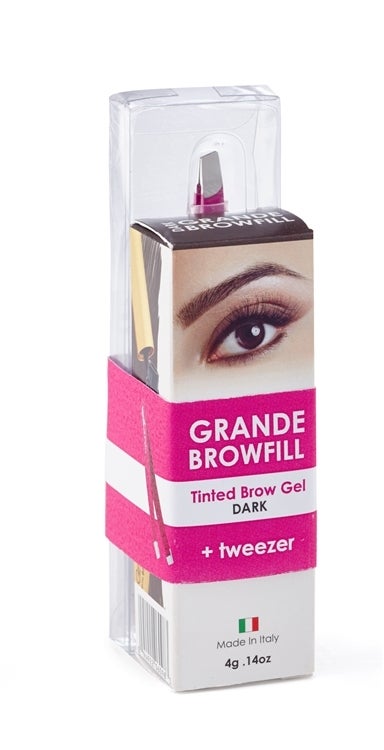 Foreo LUNA 2 + Belif is perhaps one of my favorite gift suggestions this holiday. This awesome skin set, Merry Minis, features the LUNA mini 2 in mint. This incredible cleansing and anti-aging device helps to deeply clean with up to 8,000 T-sonic pulsations per minute channeled through silicone touch-points, according to the company. I love how smooth my skin feels and how clean it is after using. The set also comes with Belif Creamy Cleansing Foam Mist (30 ml); Belif Bergamot Herbal Extract Toner (20 ml); Belif The True Cream Aqua Bomb (25 ml); and my new all time favorite product, Belif Hungarian Water Essence (10 ml). The Belif Hungarian Water Essence is the "bomb" and works wonders, especially when winter comes and your skin gets dry. The Essence is formulated with Hungarian water, a blend of herbs that was known as the skincare secret of Queen Elizabeth of Hungary, a famed beauty – according to the company. I've become addicted to this cleansing ritual and actually look forward to washing my face before I go to bed at night and my skin has never looked better.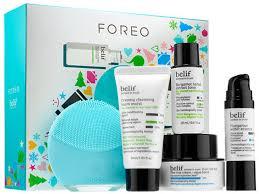 Earin, the definition of true wireless audio, are a fabulous stocking stuffer idea. Designed from a sleek Scandinavian design, Earin earbuds are wireless, small and lightweight but they pack a punch. My tester was so impressed with the weight of these earbuds, they're only .12 ounces. She said that the sound quality was so impressive that her husband stole them from her and hasn't given them back yet. The earbuds have built with two amps that produce a detailed sound with minimal distortion. The earbuds also come with a capsule that helps ensure the safety of the earbuds – it also serves as the charger. Users simply need to place the earbuds in the capsule at a 45 degree angle and close the capsule to charge them. The capsule is small enough to store in your pocket. According to the company, 70 minutes of charge time provides three hours of stereo playtime – a fully charged capsule provides three full earbud recharges. The Earin earbuds come in aluminum and black. My tester really loved how there are no cords of any kind so she can wear the Earin's to bed and not worry about getting tangled up. Earin earbuds are available for purchase online at Earin.com and at select retailers.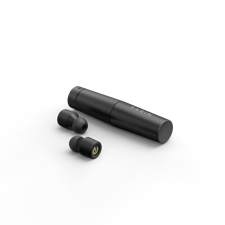 Birdies slippers are simply darling. These slippers look and feel like a comfortable pair of flats – featuring rubber outsoles. Padded with quilted insoles or faux shearing, these slippers are made with rich fabrics and offered in bold, fashionable colors and prints. The company was founded by two girl friends that, according to the company, were sick of entertaining from their homes with family and friends either barefoot, in dirty outdoor shoes, uncomfortable heels or frumpy slippers. My mom tester loved the slipper's tassels which adorn the shoe (depending on the version you order); and she's been tempted to wear them out as outdoor shoes because they are so cute. The slippers also include arch support to help prevent back pain and include a latex foam to relive pressure. If you are looking for a gift idea for the woman in your life, I would suggest a pair of Birdies slippers.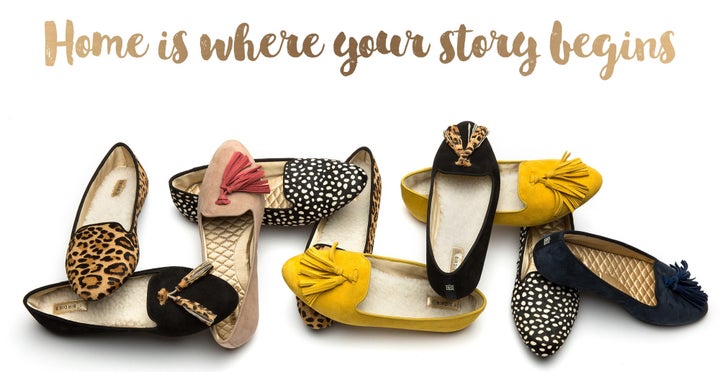 Looking for a stocking stuffer for mom? Ventev Mobile's rose gold and gold chargesync alloy cables are great stocking stuffer options this holiday season. The colors match perfectly with the apple color collection and the alloy casing on these cables make them extra durable! Available in four feet alloy micro cable braided with a high tensile wrap, these alloy cables are available in rose gold, gold, silver and space grey and are tangle-resistant. My mom tester also said she felt like the charger worked faster than her traditional Apple charger – but that's just her opinion. Either way, the Ventev Mobile cables are a great gift idea for the fashionista, who has everything. Ventev chargesync alloy cables are available for purchase on Ventev.com and Amazon.com.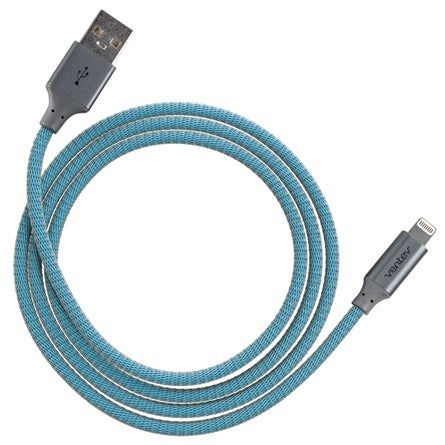 Moms are typically on the go and the Omron Mira Fitness Tracker combined fashion and fitness. This smart bracelet captures mom's daily activity including steps made, distance traveled as well as elevation and pace. The company's Polished Rose Mira System looks like a piece of jewelry at first glance – it's also available in heart of gold, hot chocolate, polished jetsetter, satin rose all day. Moms not interested in wearing the Mira System as a bracelet can clip the tracking opal on their clothes to track their workouts. Made from flexible surgical-grade stainless steel, the Mira System is available in five different colors and three sizes (small, medium and petite). According to my tester set up was easy, she simply charged her Mira (it's magnetic) by placing on the included charger; she then downloaded the free app which is available on iPhone 4S and above as well as iPad 3rd generation and above and on Android; and then paired the device. My mom tester was happy to report that she could check her steps and other stats simply by pinching the opal which revealed the information. Help mom with her fitness resolution by purchasing her the Omron Mira Fitness Tracker.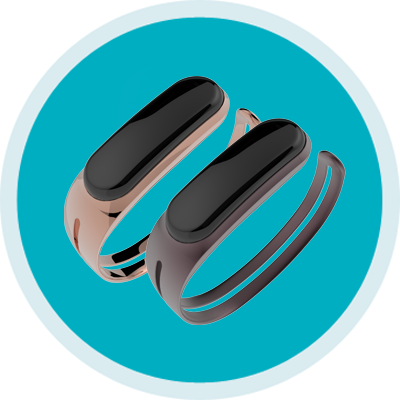 Does the special person in your life enjoy the spa? Then consider House of Lilac's customized and personalized gift boxes. A favorite is the company's spa gift box which includes a herbivore botanicals coconut soak, palermo body vitamin c clay mask, tatine tisane moonlight mile votive (the candle was my favorite but was a different scent) and also includes a fresh flower bouquet. Mine included a beautiful and fragrant evergreen which I plan to repurpose as mistletoe. There are plenty of options to choose from like hostess boxes, beauty gift boxes and home gift boxes.
It seems everything that was once popular is making it rounds again with the younger generations. Many of you will remember Polaroid photos from your youth. The company has upgraded its technology with its Polaroid Snap, a compact 10-megapixel point and shoot lifestyle instant print camera. My mom tester loved this camera and used it for your daughter's birthday – snapping photos of the kids and gifting the Polaroid photos in their goodie bags. The Polaroid Snap prints high-quality, full-color, smudge proof pictures on a 2x3" peel-back adhesive paper, making each instant print a sticker -- great to decorate the fridge or for kids to add some personalization to their lockers. According to the company, the Snap features six different capture modes, including black-and-white and a vintage-Sepia tone – think Instagram filters but for Polaroid photos. Compact, the Polaroid Snap can easily fit into her purse of bag and is sure to get everyone posing. The camera has 32 gigabytes of storage (10 images) and is available in six different colors: black, blue, white, purple, pink and red. Users can also customize their photos with borders and stickers to glam up or ham up the finished product.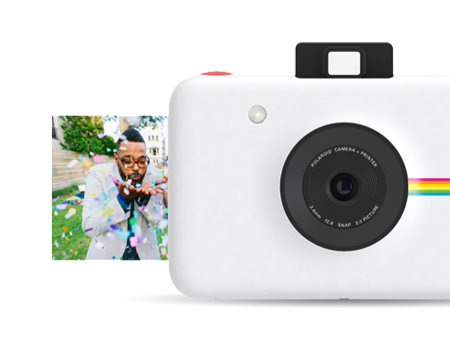 FABRIQ, is an Alexa enabled wireless speaker that packs a punch. The sound on this small speaker is impressive – it features 2" driver and a 2" passive rad for 5W of bass, according to the company. The speaker's wifi and Bluetooth duality allows the speaker to do some pretty cool things like lower your blinds, turn off lights or close the garage door. Everything that Alexa can do, Fabriq can do since it's powered by Alexa. Users just need to have an Amazon.com account to launch the app and syc their Fabriq with their Smartphone. Fabriq's battery life lasts approximately five hours – depending on the volume used. My tester informed me her kids loved Fabriq and spent the first hour asking Alexa all sorts of interesting questions while also requesting their favorite songs. Buyers should be aware that Fabriq is not voice activated like Alexa – users will need to push a button to activate Alexa. Fabriq can be synced to other Fabriq speakers to create surround sound of multi-room functionality. Available for purchase on Amazon.com, Fabriq is a great gift idea for her (or him).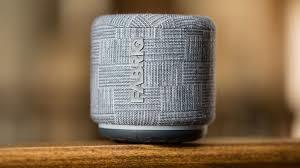 The Polk Boom Bit is a fabulous gift idea for the woman on the go. This clip on Bluetooth speaker powers a punch powered by Polk's technology. It is also sweat-, dirt-, and shock-proof. According to the company, the Polk Boom is the world's first wearable speaker. Designed with a spring steel clip that secures to the user's clothing, i.e., shirt color, bra strap, or backpack, the Polk Boom Bit also features hands-free calling and a standard USB making it easy to charge. My tester's only complaint, she wishes that its battery life was slightly longer – it's only two hours when at full volume (three hours at moderate listening levels). The Polk Boom Bit is available for purchase at most big box stores and online at Crutchfield.com. The Polk Boom Bit comes in lava, mint grey, yellow, black and sports blue.
Good luck shopping this holiday season!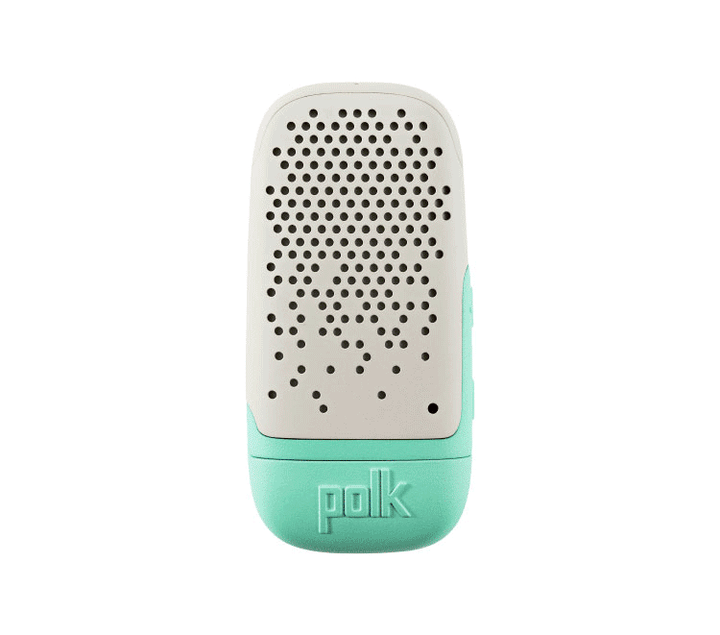 Disclaimer: I and/or my testers were provided with product samples and/or loaner samples but all opinions are solely theirs and/or mine.
Related
Popular in the Community