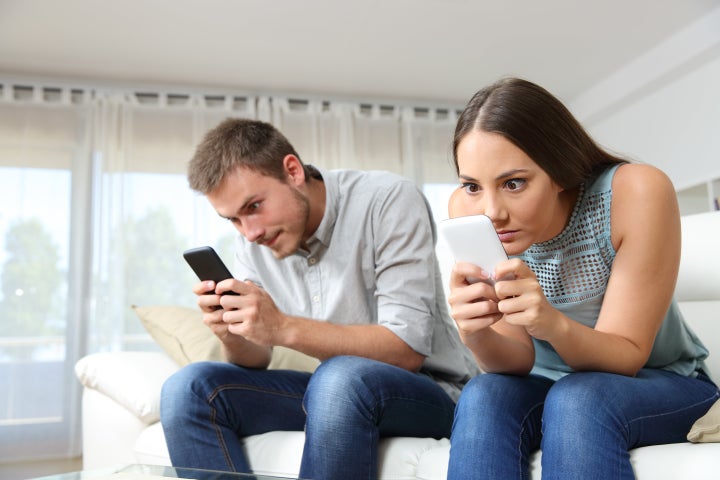 For Trump supports and non-supporters worldwide, you may be surprised to learn that Donald Trump is actually increasing online dating. Now if you don't know anything about this, let us enlighten you. There are reasons upon reasons as to why Donald Trump is and will continue to boost online dating in a big way.
Yes, this is really happening. David Goss who is Republican supporter set up TrumpSingles.com in an effort to create a safe place for daters. His idea was that daters who are sick of being judged for their political views can all come together and date each other.
2. Supporters of Trump unite together.
Although many people may see Trump as a divisive, the truth is that his supporters unite together. Being supporters of Trump create a common ground, and therefore this viewpoint will immediately boost online dating. Where better than to meet other fellow supports but on online dating platforms and sites?
3. Political ideologies make you a match.
Online dating apps and startups are now incorporating "political ideologies" in their matching algorithms. You can now be matched based on your political ideologies, which is a good start for any romantic relationship.
4. The election spiked communication.
Popular and well-known dating site dating site eHarmony saw a 35 percent spike in communication and membership. This was after the elections. There was never such a big jump in interest since 9/11.
5. Opinions on Donald can be a "red flag."
There is now new ways to see red flags, making it easier than ever before to find love online. Nancy Slotnick, a dating coach advises females to try to see a prospects character. She says that females may see potentials that show a defense of Trump to be a red flag. Instead of wasting your time, you can go online look for a "red flag" due to Trump and know right then and there if you can proceed offline.
6. Trump brings people together online.
The word "Trump" is mentioned all the time. The elections and the recent changes have brought up many feelings in everybody. In times of change, fear and insecurity it is human nature to try to seek comfort in another human being. More people are seeking out love online to try to find a connection in the hopes of finding security and stability.
Democrats have been impacted to a vast degree emotionally. Even though they may be pessimistic and negative, nobody wants to be pessimistic and negative alone. Misery loves company, and what better way to be miserable than to find another miserable and lonely partner online?
8. Use Trump to gain attention.
Being able to send a message that people have such mixed feelings about is an excellent way to get attention. Many males have figured out that if they wear supporting clothing or make fun of Trump in their profile picture that they gain more attention.
9. Data and statistics assist dating.
Match.com releases a survey about habits, sex lives and beliefs of its members. It was discovered that Republicans like sushi, Middle Eastern food and expensive dinners. Democrats also like sushi, but they especially love cocktails. Data and statistics based on political views and Trump is helping increase online dating like never before. It is evident that other major dating sites like POF, OkCupid and AFF are all reaping the "Trump Dividend."
10. Passionate about Trump means passionate in bed.
The passion people express about Trump means that people are also passionate in other regards. This is a very quick indicating factor to a prospective partner that they may also be passionate in bed. Passionate about Trump could mean passionate in bed. Online daters are flocking to the Trump topic to discover more about prospective matches and it is working like a charm.
11. Trump helps people "come out of their shell."
Regardless of if you are in introvert or extrovert, there is now a common topic for discussion. You will not be sitting in awkward silences anymore, and this is all thanks to Donald Trump. The prospect of meeting a match offline is much easier thought when you know you are guaranteed a topic of conversation. No more running out of things to say.
12. Banning Trump supporters:
Some online dating websites actually ban Trump supporters. For people who are not Trump supporters this is an excellent way to start a relationship. Never mind about other common interests, if you can start out by meeting another non supporter right from the get go, then this promises an excellent future together.
The increase in online dating continues to be on the rise. Donald Trump has online just touched the surface of the dating world. What is to be expected in the future is going to be extremely interesting to watch.