By Meaghan Healy
Junior > English and Communications > Boston College
What will you do with a creative writing major?
Prepare for the skeptics -- a creative writing major is not for the faint of heart. If you're serious about your craft, you'll need a creative writing program that will whip your writing into shape. We've uncovered programs with reputable alumni and faculty, scholarship opportunities, inventive writing courses and thriving literary magazines. We're talking programs so exclusive they often require a manuscript application. No school can guarantee you'll be the next great American author, but these 10 will get you pretty damn close.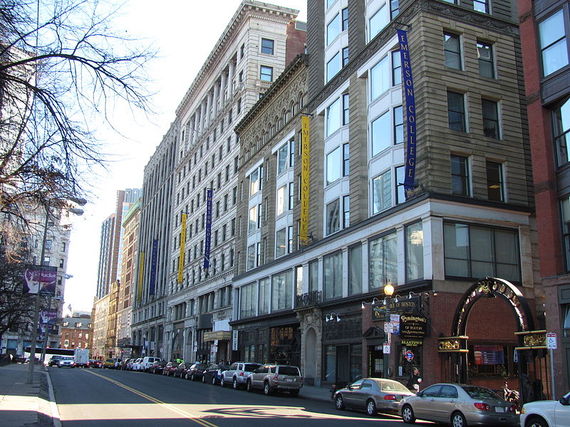 Wikimedia Commons: Faolin42
Every writer wants to get published. You have a solid chance of seeing your work in print at Boston's Emerson College. Their endless list of literary magazines range from screenplays to comics. To dig deeper into the writing process, Emerson's general magazines immerse their students in the learning process with on-the-job lessons in reporting, editing, copyediting, blogging and photography.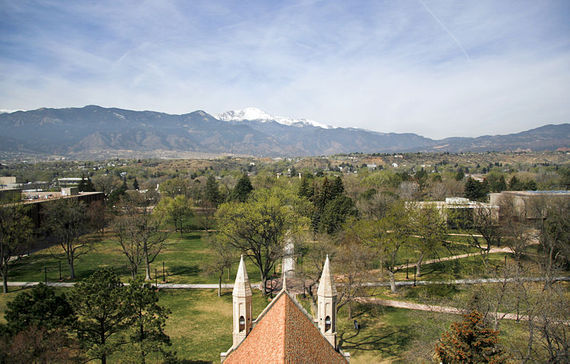 Wikimedia Commons: Leemark
Learn from the best. Colorado College in Colorado Springs places heavy emphasis on creative writing majors studying literature in depth to prepare them for strenuous writing workshops. The department requires each student to learn the foundations of literature including the Bible. Another unique requirement of the track: taking an arts course in which students participate in the art rather than analyze. Prepare to dig out that old camera for your creative writing major.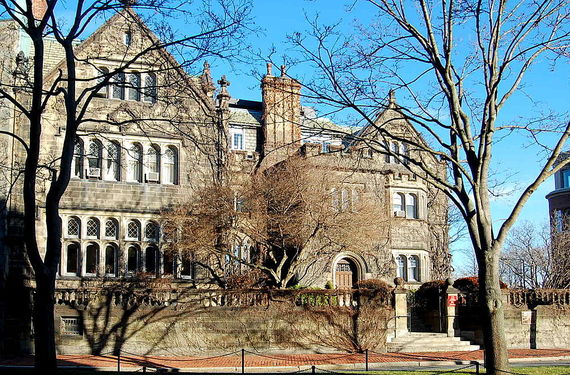 Wikimedia Commons: Fletcher6
Creative writing is no mere matter at Boston University. Although the list of available classes lacks variety, taking an advanced course requires some serious commitment. Since each class only seats about ten students, you've got to show your stuff to get accepted. Poetry courses require at least five poems to be considered, while fiction courses require at least one short story. The distinguished faculty, including a Pulitzer Prize winner, the poetry editor for The New York Times and multiple notable authors, make the effort worth the experience.
17. University of California (Irvine)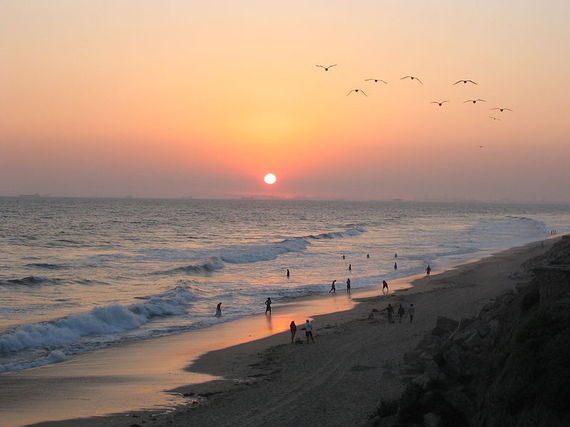 Wikimedia Commons: DHN
If you can't make up your mind, but think you might like to study creative writing, University of California, Irvine offers a flexible program. The emphasis only requires four courses to complete the concentration and you don't even need to be an English major. On the other hand, less than half of applicants get accepted into advanced workshops to allow for more personalized and intensive work. Quality over quantity, right?
16. University of Michigan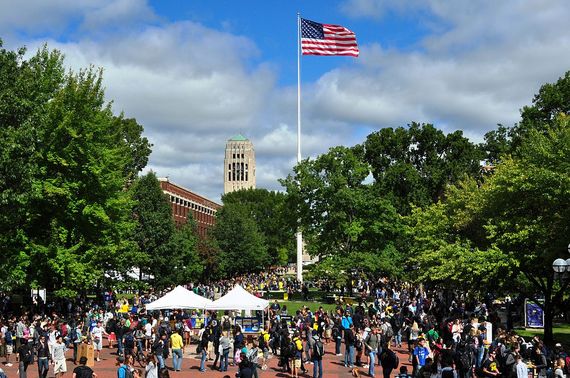 Wikimedia Commons: Andrew Horne
Practice makes perfect, especially in creative writing. That's why your teachers insisted you re-write your essays five billion times. University of Michigan in Ann Arbor bleeds this mantra. You'll write and write and re-write until you've produced a manuscript by the end of your creative writing concentration. Yes, you heard right; you must work with faculty in your last term to produce a full-length work of prose. That's an assignment you won't want to leave to the last minute. We would like to think Chris Van Allsburg (Jumanji, The Polar Express) and Christopher Paul Curtis (Elijah of Buxton, The Watsons Go to Birmingham, both Newberry Honor Book award winners) submitted their first children's books when they graduated.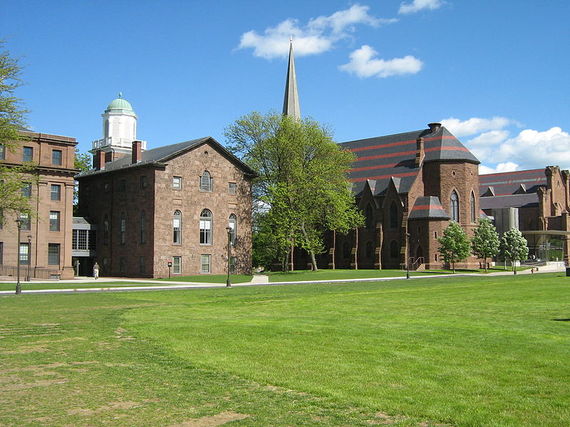 Wikimedia Commons: Smartalic34
At Wesleyan University in Middletown, CT you can take courses with internationally known poets such as Elizabeth Willis and best-selling authors such as Amy Bloom. If out-of-class learning experiences better satiate your creative writing urges, look no further than Wesleyan's long list of magazines and publications. You'll have a piece in at least one of the lit mags, including Unlocked, focused on sexuality through artistic expression.

14. University of Notre Dame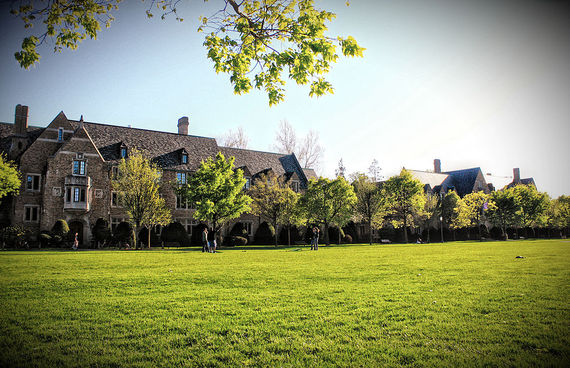 Wikimedia Commons: Michael Fernandes
Think you're Pulitzer Prize or Poet Laureate material? University of Notre Dame will gladly add you to their long list of successful alumni, including Edwin O'Connor (Pulitzer Prize-winner), Samuel John Hazo (Poet Laureate) and writers including the romantic Nicholas Sparks. Notre Dame loves its creative students, evident by the host of scholarships offered just for poetry and fiction writers. Maybe you'll even find your match reading The Notebook in the dining hall.
13. Vanderbilt University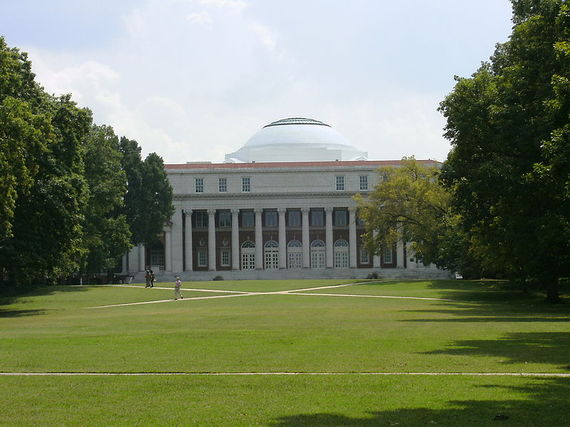 Wikimedia Commons: Jbaker08
Some lucky students have secured their pen name by junior year of high school. Vanderbilt awards those students with the option of the 4+1 program, which allows you to complete a BA and MA in creative writing in five years. To develop your knowledge even more, Vanderbilt requires students study pre-1800 literature as well as ethnic literature to achieve a creative writing degree. So if you know from the start that creative writing suits you, Vanderbilt's program is hard to beat.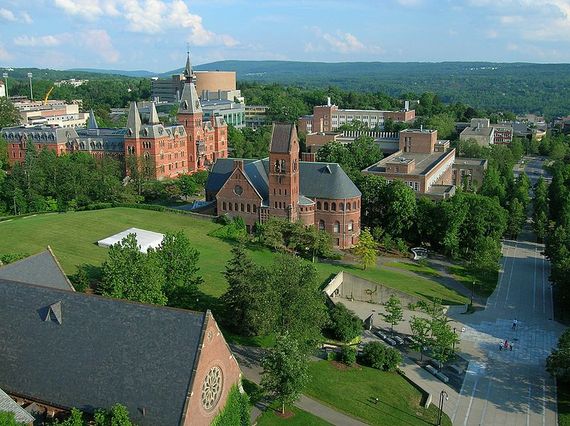 Wikimedia Commons: sach1tb
Cornell University in Ithaca, NY wants you to study creative writing. To show it, they award a whopping five scholarships to creative writers. They probably expect you to pay them back when you're rich and famous, like Cornell alums Pearl S. Buck, Toni Morrison, E.B. White and Kurt Vonnegut, to name a few of the prestigious authors. Not to mention Academy Award-winning screenwriter David Seidler and Pulitzer Prize-winning screenwriter Sidney Kingsley.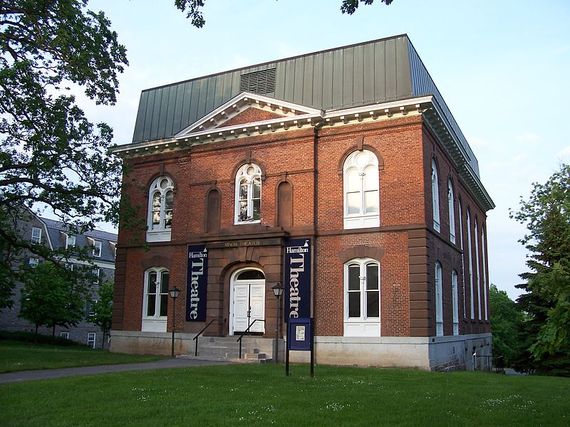 Wikimedia Commons: DanielPenfield
Creativity requires that you are well-rounded. The creative writing program at Hamilton College in Clinton, NY insists that its students take more than an extensive amount of classes in literature and a foreign language. Unlike many other creative writing programs, Hamilton offers screenwriting and playwriting along with the normal fiction, poetry and nonfiction disciplines. You can even delve specifically into novel-to-film adaptations and learn how to write your own.
Related
Popular in the Community