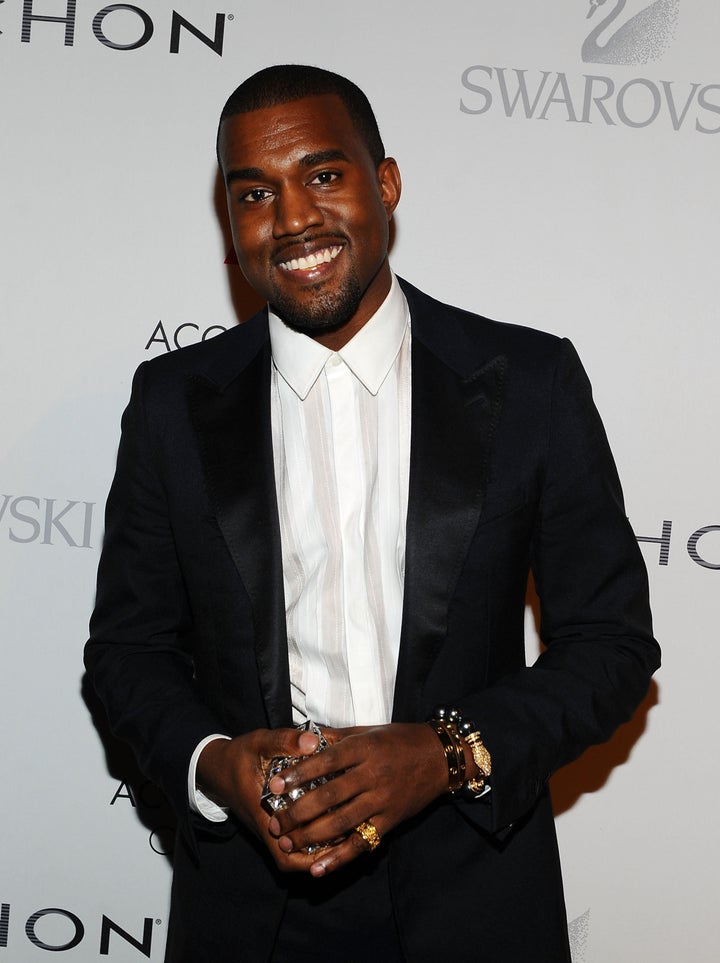 Here are The Comet's Top 20 music stories of 2010, plus the 5 worst. We labored over this list. Read, enjoy, share and comment.
1. We Got Our Groupon On
Groupon took the world by storm in 2010 and reached a valuation of $1.35 billion. The discount site gave the music industry some hope by selling tickets to concerts including Bon Jovi and Snoop Dogg and selling music by such acts as Rihanna. Gilt Group also got in the game with an exclusive Bruno Mars show. We only wish the music industry had thought of it first.
2. We all Geeked Out on "Glee"
Who would have thought a TV series about glee club would become primetime gold? Thanks to creator Ryan Murphy, celebrity cameos and high school stereotypes and scenarios everyone can relate to, Fox has a bona fide hit that's spawning top-selling soundtracks, young-adult novels, games and even "Glee" branded clothing. Finally, show choir kids can join the popular crowd.
How do you save a dying brand? Replace an unlikable judge with another diva and throw in
and do a deal with
Universal Music Group. The new "Idol" is yet to air but you don't need a crystal ball to see where it's headed. Ratings may initially increase as viewers tune in to see

J-Lo

's hair and outfits (Steven's, too!), but can this karaoke show really survive another round?
4. Ticketmaster/Live Nation Merger
Yes, in January 2010, the Department of Justice cleared the merger of the largest ticketing entity and the largest promoter into one big super company. Since then it's been one big brouhaha about ticket prices and transparency. Plus, the company's chief Irving Azoff started tweeting!
5. Taylor Swift
This country/pop ingénue proved that little round things can still sell. Her new album "Speak Now" sold over 1 million copies in its first week. It made the music industry speechless.
6. Eminem
We can't call it a comeback because to us, he never went away, even though 2009's "Relapse" was a bit disappointing. His 2010 release "Recovery" was one of the top-selling album of the year and he landed the most Grammy nominations with 10. Go Em!
7. We Want Our iPad
Twas the year of the iPad and iPad apps. Apple sold over 8 million of these tablets in 2010. Another badge for Apple another blow to traditional newspapers and magazines, who keep loosing subscribers to the free interwebs.
8. Bon Jovi Biggest Touring Act
1.5 million
fans can't be wrong. Even with those scandalous, old photos, the
rockers were the #1 touring act of 2010. The band's ongoing "Circle Tour" grossed over $146 million since its February launch. No Jon, you weren't born to follow.
9. Justin Bieber
What can we say about Bieber mania? Dolls, playing cards, a 3-D movie, sold out shows at Madison Square Garden, stampedes in malls, a cutting edge new hair style for man/boys, Grammy nominations. It's The Bieb's world. We just live in it.
10. The Beatles Available on iTunes
After almost a 10-year stand-off, the Beatles' catalogue was finally made available on iTunes for the first time. The Fab Four sold over 2 million downloads in one week. Long live Beatlemania.
New Kids on the Block, Backstreet Boys, Take That...hey, we all have guilty pleasures! Some of our wildest musical dreams came true, as boy bands around the world finally reformed. Divine providence? Or, was it because these now 30-something males couldn't find other jobs. Hmm.
12. The Mighty Bret Michaels

Whether you still weep over

Poison

's "Every Rose Has Its Thorn" or never really dug the glam rock scene, Bret Michaels stole our hearts this year. Mighty Michaels survived an emergency appendectomy, brain hemorrhage, mini-stroke and hole in his heart to win "Celebrity Apprentice," release a new record, star in another VH1 reality show and embark on a nationwide tour. After surviving three seasons of "Rock of Love," he finally asked his longtime girlfriend

Kristi Gibson

to marry him. He even performed with

Miley Cyrus

and possibly her mom. This man is awesome.
13. BP Oil Spill/Relief Efforts
As often said, tragedy has a way of bringing people together. With the devastating BP oil spill, musicians - ranging from Korn, Ozzy Osbourne and Trent Reznor to Dr. John, Alan Jackson and Neil Young - rallied for relief. In addition to Gulf Coast concerts to raise money, 90 bands and musicians sent a letter to the White House, urging the President to lend his support in the restoration of the Gulf Coast and help the community get back on its feet.
14. Nashville Flood
Music City was rocked by a massive flood which displaced thousands of residents and flooded hundreds of businesses including extensive damage to the Grand Old Opry, the Schermerhorn Symphony Center, and the Opryland Hotel. But country artists, such as Vince Gill, Keith Urban, Reba McEntire, Taylor Swift, Tim McGraw, Faith Hill and Dolly Parton, raised millions of dollars for flood relief and put Nashville back on its feet.
15: Record Label Musical Chairs
So let's see if we can get this straight. Sony Music exec Barry Weiss is going to Universal Music. Universal chief Doug Morris is said to be going to Sony and possibly brining his top lieutenants with him after grooming Lucian Grange to take his spot. Amanda Ghost got blown out of Epic. Tom Whalley got blown out of Warner. LA Reid is not doing X Factor. Rick Rubin did a Josh Groban album. And Clive Davis is still in the building.
16: EMI
Guy Hands, who founded Terra Firma Capital Partners and bid for EMI in 2007, sued Citigroup claiming he was duped into buying the label company. He lost. Now Citi may own the company before the end of the year. People are already lining up to buy the assets. Even Irving Azoff is interested.
17. Michael Jackson Mania
Since his passing, the King of Pop has been the subject of a documentary-concert film, dance video game, virtual world, and forthcoming Cirque du Soleil production, titled "The IMMORTAL World Tour." Talks of the Discovery Channel airing a reenactment of Jackson's autopsy left us ill. While "fans" desperately and sometimes creepily hold on to their idol, we can hear MJ sing "Leave Me Alone" from the grave. Is there no rest for the dead?
18. Kanye West's Rants
Love him or hate him, Kanye West is the PR train wreck viewers can't turn away from. Some hoped the Taylor Swift debacle would keep West quiet, but a little social networking site called Twitter let the star return to the scene loud and proud 24/7. Matt Lauer, beware, Kanye's tweets know no bounds.
19. Jailed Rappers
Lil Wayne, Gucci Mane, T.I. - just when you thought they were out, they got pulled back in. It was a jailhouse turnstile this year, with sentence-serving by our hip-hop superstars at an all-time high. And we haven't even mentioned DMX put in a mental health prison ward. At least most of them remained productive and kept delivering the hits.
20: Things That Didn't Happen
Spotify didn't launch in the US. Google didn't launch music. iTunes didn't go to the cloud.
1. Willow Smith Whipped Her Hair

Do we start with the terrible lyrics of "Whip My Hair"? The obnoxious, accompanying music video? Or, that creepy website? Willow Smith proved that with nine-year-olds, sometimes you just have to put your foot down. Perhaps not everyone should follow their musical dreams. Some things are best left for family and friends. And sometimes kids should just be kids.
The only good thing to come out of this song is
Jimmy Fallon (as

Neil Young

) and Bruce Springsteen's amazing spoof of the song.
2. Lady Gaga Meat Dress
If anyone can make salmonella look sexy, it would be Lady Gaga. Unfortunately, the famous red meat dress turned off the vegan, veggie, omni- and carnivore communities at the MTV VMAs - walking healthy hazards are simply never in style.
Yes, the
Gregory Brothers' "AutoTune the News" remix, now known as the "Bed Intruder Song," was comedic. But, we also think the video is racist. And last time we checked, attempted rape was not funny. Sadly, it managed to be a top viewed video on YouTube and an iTunes hit. A sad moment in music history for 2010.
4. Black Eyed Peas' "The Time (Dirty Bit)"
This may be the worst song since
BEP went mainstream with Fergie. Not much to say other than Patrick Swayze is turning in his grave.
5. President Obama Interviewed on KISS FM by Ryan Seacrest
It's just wrong on every level. The President of the United States should not be on Top 40 radio.

Popular in the Community