What's black and white and red all over? Half of InterracialDating.com's list of the top 20 states where singles are looking for interracial love.
In a newly released survey by the online dating service, which specializes in connecting people who choose "character above color," according to a release, ten of the site's top 20 states with the most populous members have historically voted Republican over the past five presidential elections.
At the top of the list: California and Texas, the notoriously conservative state--and Georgia, which rounded out the top five. Further down, Alabama takes the number 15 spot, despite having legalized miscegenation as late as 2000.
Others say that conservative's interest in dating interracially has been there all along.
"As a black conservative, I posit that the media has a vested interest in portraying all conservatives as racists and all liberals as open-minded when in my experience, that is not the truth," said Laura Noble, 46, a black woman who lives in Virginia, the 8th state on InterracialDating.com's list. "I think that many conservatives are stereotypically misrepresented in their interest of other races, and their geographic location may be more racially homogeneous, therefore if they want to date outside their race, they need to do it online."
According to the Pew Research Center survey, black men are two times more likely to marry someone of another race or ethnicity than Black women, though the opposite is true among Asian women and men.
Check out InterracialDating.com's full list of state rankings, based on member registrations since 2008.

INFOGRAPHIC: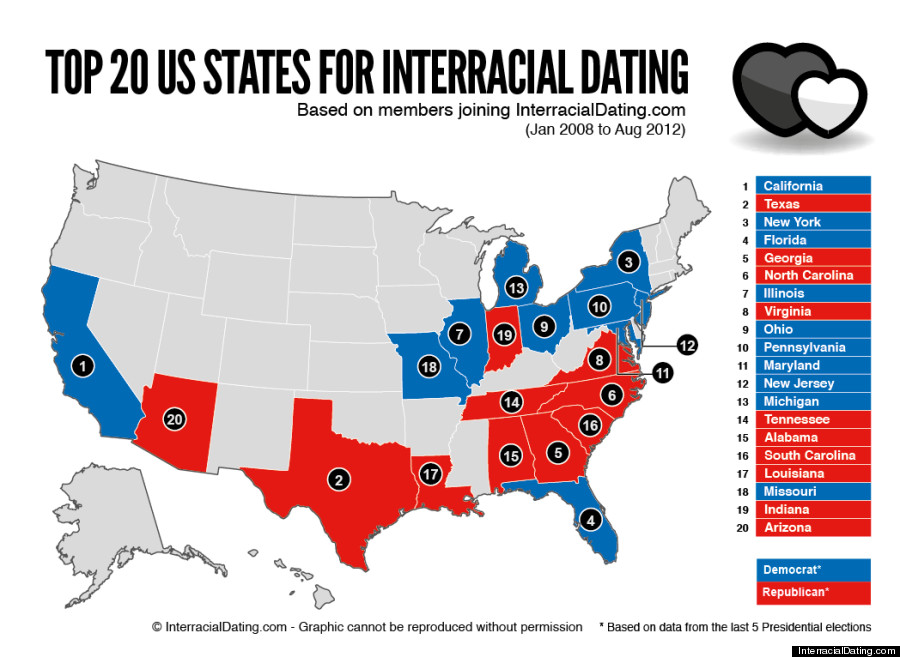 Before You Go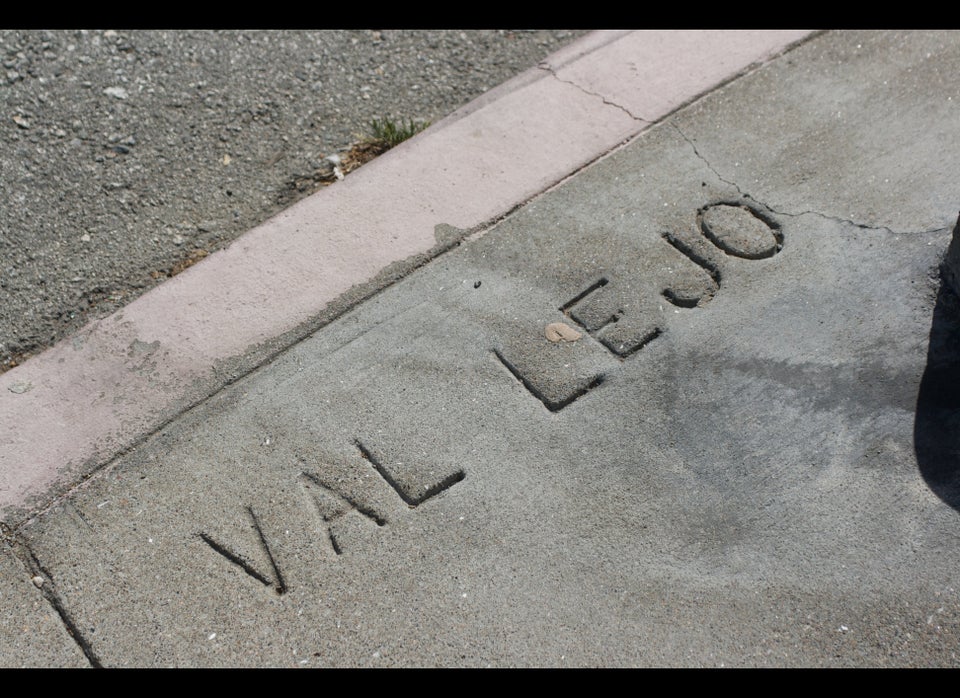 The Most, Least Diverse Cities In The U.S.
Popular in the Community