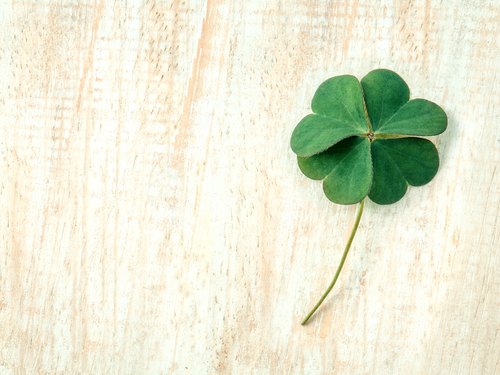 It's St. Patrick's Day and Illinois could use a little luck o' the Irish. That might not be too hard to find -- according to the U.S. Census, more than 33 million people in the U.S. claimed Irish ancestry in 2013. That's seven times higher than the population of Ireland itself!
And Illinois has plenty of Irish heritage too. In 2010, 1.6 million people in Illinois said they had some Irish background.
Where do all those people live in the state and which county has the most? Using 2010 U.S. Census data, we figured out the top 25 most Irish Illinois counties.
Below is a map showing the percentage of Illinoisans in each county who reported Irish ancestry to the U.S. Census; darker green counties have more, while lighter green have less. There's also a list of the top 25 counties by percentage, including the actual number of people in each county who claimed Irish heritage. If you aren't able to see the map, scroll down for a text version of the Top 25 list.
Top 25 most Irish Illinois counties
25) Edgar County, IL 16.05%
24) Massac County, IL 16.14%
23) Monroe County, IL 16.19%
22) Scott County, IL 16.27%
21) Coles County, IL 16.28%
20) Macoupin County, IL 16.32%
19) DuPage County, IL 16.44%
18) Putnam County, IL 16.65%
17) Marshall County, IL 16.86%
16) Williamson County, IL 17.08%
15) Livingston County, IL 17.25%
14) DeKalb County, IL 17.32%
13) Saline County, IL 17.98%
12) Will County, IL 18.30%
11) Mercer County, IL 18.35%
10) Franklin County, IL 18.50%
9) McHenry County, IL 18.57%
7) LaSalle County, IL 18.94%
6) Pope County, IL 18.95%
5) Jo Daviess County, IL 19.70%
4) Hamilton County, IL 20.66%
3) Grundy County, IL 22.36%
2) Gallatin County, IL 23.67%
1) Hardin County, IL 26.98%
Calling all HuffPost superfans!
Sign up for membership to become a founding member and help shape HuffPost's next chapter