Think New Jersey is all about oil refineries, the Sopranos, and a cartoonish version of the "Jersey Shore"? Think again. New Jersey is called The Garden State for a reason, and it's not an ironic one. Both the US Golf Association and US Equestrian Team are headquartered here. There are premium collections of wine, mechanical musical instruments, and rare crystals on public view. Alexander Hamilton courted his wife-to-be, and of course, Washington Slept Here.
The following attractions, restaurants, and inns can be found in Somerset, Morris, and Sussex Counties – all in leafy, bucolic Northern New Jersey. For much more information about each county and more "Offbeat" Northeast USA, check out GetawayMavens.com.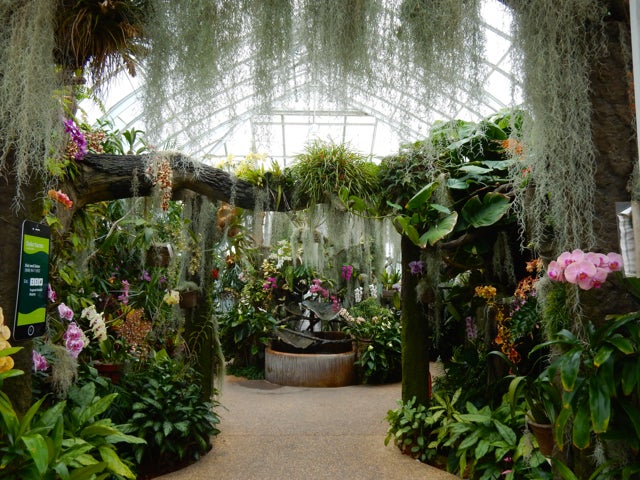 1. Duke Farms, in Hillsborough, is an under-the-radar gift to all. In 1993, socialite Doris Duke left over 2,700 acres of park and farmland to the public. Duke Farms has grown into a wonder of Green initiatives and sustainable practice, best known for its Orchid Range (hothouse), innovative gardening programs, and magnificent natural and manmade landscapes. On any given day, you'll see walkers, bikers, skateboarders, Moms pushing strollers, and photographers snapping away along 18 miles of trails that wind around woodlands, lakes, meadows, fields of crops, and community gardens (422 at the moment). On weekends, it "looks like Central Park," says a staff member. "People feel like this is their home."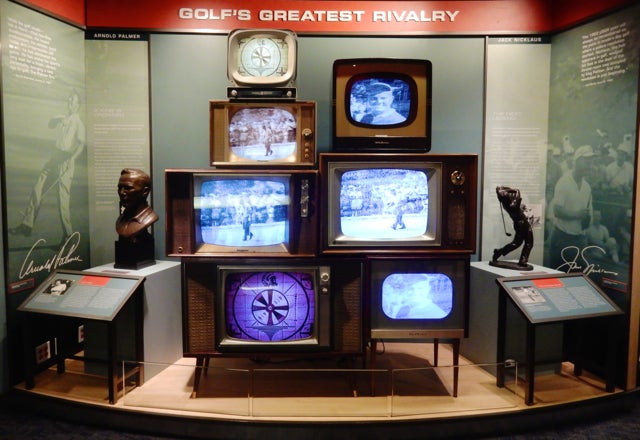 2. Learn the history of golf in America at the surprisingly engaging USGA (United States Golf Association) Headquarters in Far Hills. The "handsome, outgoing and friendly" Arnold Palmer may have "electrified" the sport of golf, but it was Robert T. Jones, considered the closest thing to a "Patron Saint" of the sport, who dominated it in the age of Babe Ruth and Seabiscuit. Always an amateur, never a pro, Jones founded the Masters in Augusta Georgia in 1934. The USGA Golf Museum's Hall of Champions memorializes the accomplishments of winners of all USGA championships since the very first one in 1895. The sunlit, oval hall is at the center of a wrap-around gallery laid out like a multi-media timeline. Among many displays is one about "Golf's Greatest Rivalry" – Arnold Palmer vs. Jack Nicklaus – played out for the first time on TV, bringing golf right into the living room. Perhaps the most spine tingling artifact, however, is the golf club that Alan Shepard smuggled onto Apollo 14, and swung on the moon. When you're done examining the exhibits, try your skills on the putting green out back. It's just $5 to rent a vintage putter and a few balls.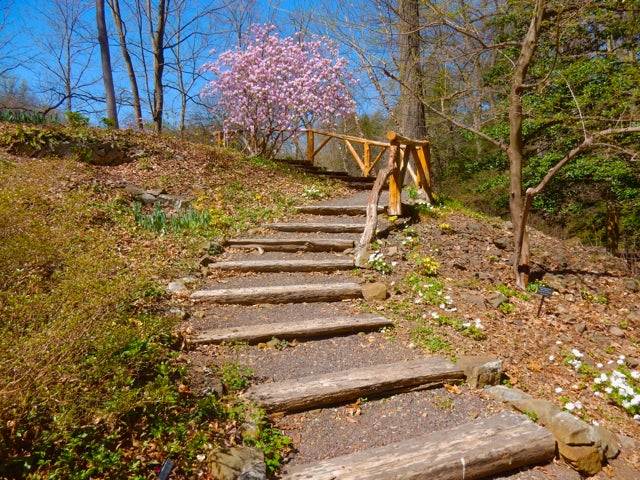 3. See why the Garden Club of America, the Hearty Plant Society, and even the British Pteridological Society (ferns) are all agog about the Leonard J. Buck Garden in Far Hills (a mile from the USGA Museum). This "glacial relic" - a hollowed out gorge - encompasses stunning rock gardens, footbridges, benches, and a protective gazebo. Start in the former Carriage House, now the Visitor's Center, for a quick orientation, and then commence on the graveled path down into "Moggy Hollow" to wander around ponds, meadows, and rock outcroppings that compose this rare attraction.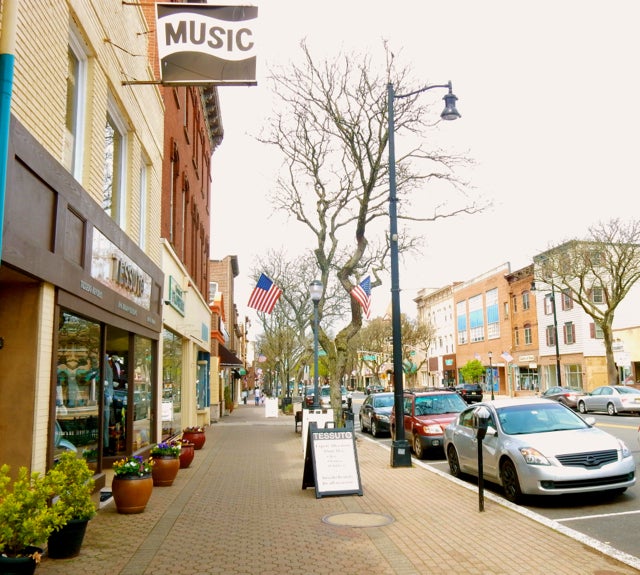 4. Geek out in downtown Somerville. With Yestercades (an 80's style arcade), the Comic Fortress shop, and Only Game In Town for the Dungeons and Dragons set, Somerville NJ could be construed as an off-kilter mecca for nerds.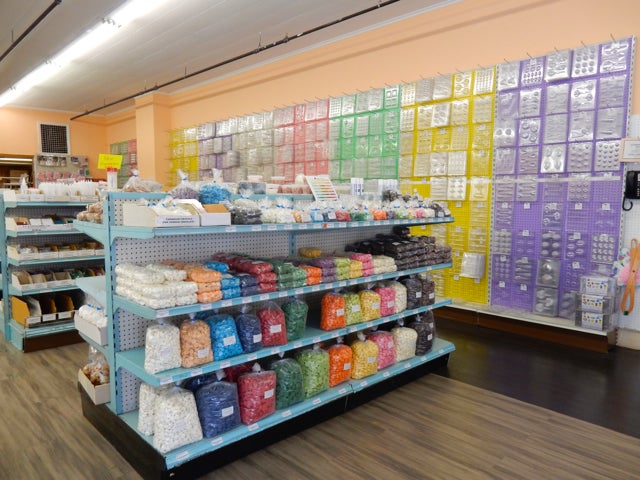 5. Begin or build on your cake decorating skills at Candyland Crafts in Somerville. Nope, this is not another Dylan's Candy Bar, but it might just be the supplier for those who make the candy that Dylan's sells. A "Candymaking Supply" warehouse, you'll find hundreds of chocolate molds, vividly colored chocolate bits, baking, and decorating tools, and also join an informative, hands-on candy-making or cake decorating class.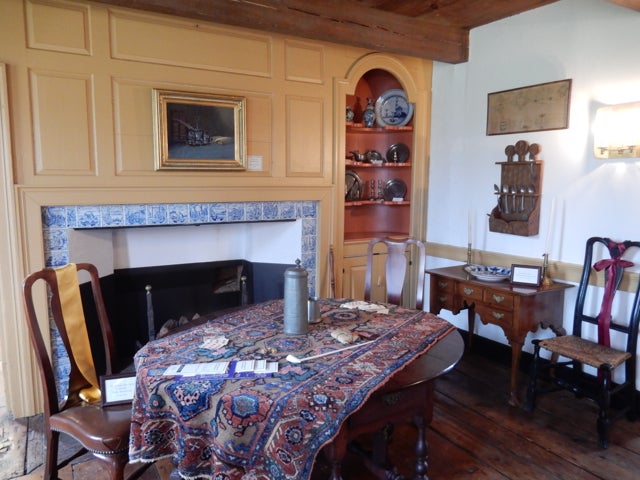 6. How did a conspicuously wealthy Dutch immigrant live in the 1700's New Jersey? This historic site has a twofold mission – to tell the story of the Vanderveer Family and that of General Henry Knox, George Washington's "right hand man," who used this home as his headquarters here during the Revolutionary War. As Washington's Commander of Artillery, Knox was responsible for establishing the Continental Army's first professional school for officer's training, just down the road.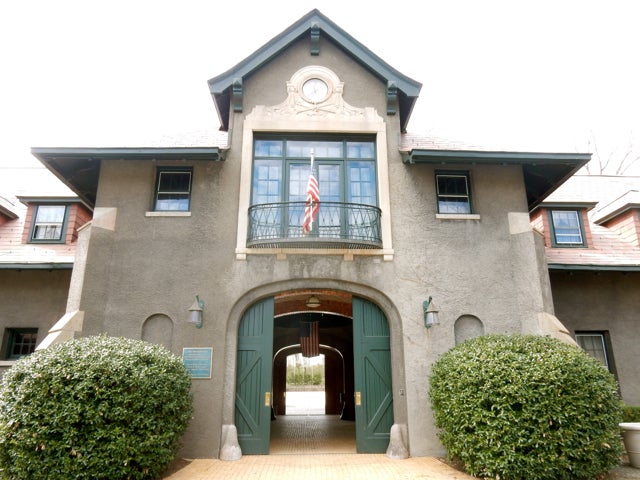 7. You've got to be buzzed through a gate to get to the United States Equestrian Team Foundation Headquarters in Gladstone, but even if you don't have a horse trailer in tow, come to see the terrazzo and brick stables, built in 1917 as part of adjacent Hamilton Farm. Visit April through November to see numerous horse and riders in training or competition. A self-guided or guided tour here isn't complete without a climb to the second floor Trophy Room where you'll see Place Ribbons or "rosettes" spanning back to when the US Equestrian Team was known as the U.S. (Army) Cavalry Team (1912-1948).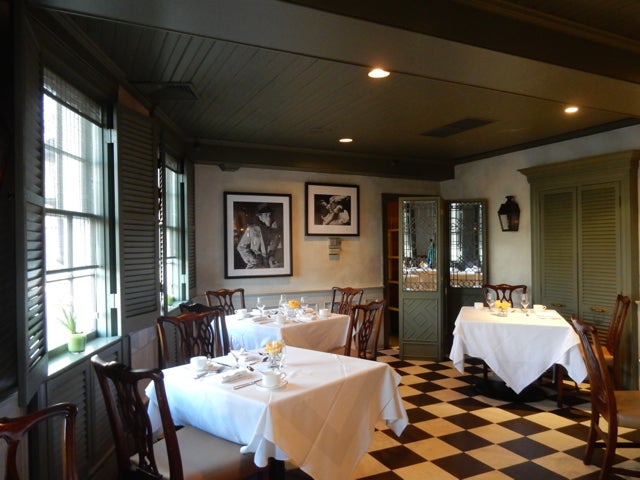 8. Stay and dine at Bernards Inn in Bernardsville. Built in 1907, the 20-room Bernard's Inn has been a central player in Bernardsville for over 100 years. Run more like a small country inn - with room décor a page right out of George Washington's look-book - and a terrific restaurant, Bernards Inn is perfect for the history buff who shuns cookie cutter hotels for a more authentic stay. And if you're a history buff with a Tesla, you're in luck. The Bernards Inn parking lot has a dedicated electric car charging station.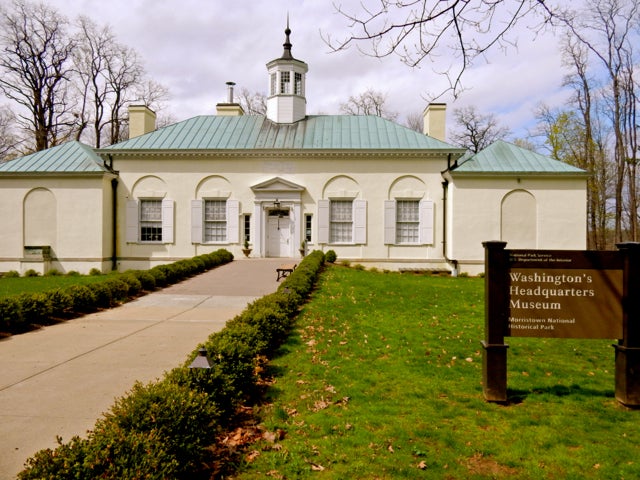 9. Morristown NJ is notable for being the site of two Revolutionary War Winter Encampments: in 1777 and again in 1779/1780. The first time, troops with small pox were housed with families in town (inoculated, they spread the disease anyway), the second time, during one of the coldest winters ever on record (the Hudson River was frozen ten feet deep), 10,000 men were forced to stay three miles out of town at Jockey Hollow. Explore this harrowing history at Washington's Headquarters Museum and Visitor's Center at the Ford Mansion in Morristown, the centerpiece of Morristown National Historic Park, which is comprised, also, of Jockey Hollow, with a Visitor's Center of its own.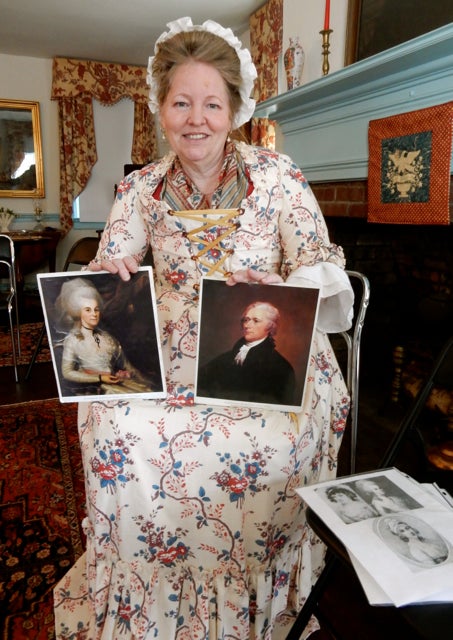 10. You can wander around the rooms where "love blossomed" between Alexander Hamilton and Betsy/Eliza Schuyler by touring the Schuyler-Hamilton House aka Campfield House (since 1923, owned and managed by the Morristown Chapter of the DAR). Locals are capitalizing on Hamilton fever by delving into his history and the "Match Made in Morristown." According to Head Docent, curator, diligent historian, and fantastic storyteller, Pat Sanftner, George Washington's personal physician, Dr. John Cochran, was stationed in the Campfield home with his wife, Gertrude, sister of General Philip Schuyler, who lived in Albany NY. The Schuyler's had "three marriage-age daughters: Elizabeth, known as Betsy, or Eliza, the middle daughter, was the loving and kind one, who could help her Uncle, Dr. Cochran, take care of the injured and sick in Morristown. Alexander Hamilton, as Washington's aide, might have actually written the order to arrange Betsy's Military Escort from Albany.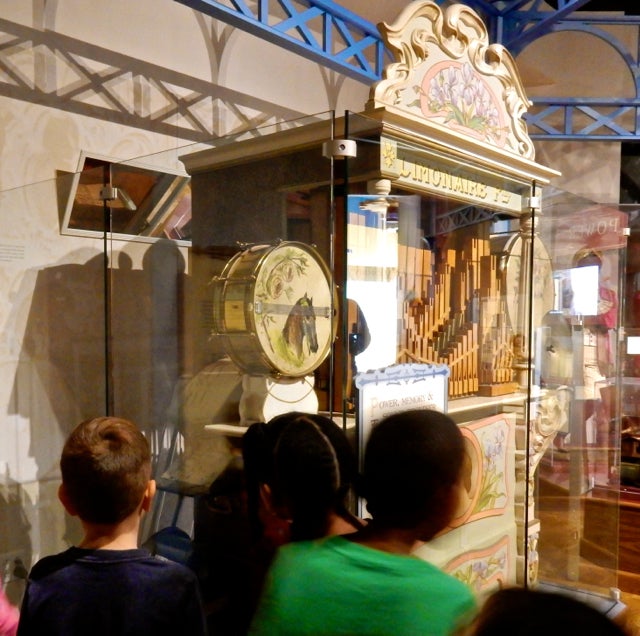 11. If you've ever been thrilled by the rich, reverberating sound of an old fashioned merry-go-round organ, you will be in ecstasy at the Murtogh D. Guinness Collection of Mechanical Musical Instruments and Automata at the Morris Museum in Morristown. One of the world's best collections of these forerunners of the phonograph and radio, nearly every one of the 150 on view at any given time (out of 750) has been preserved or restored to operable condition. At 2pm every day, you'll be privy to demonstrations of a few of these incredible feats of sound engineering – the most exquisite and complex instruments driven by gears and air only. The Morris Museum itself, mostly of Natural History, is worth an hour, but allow at least one or two hours for the Guinness Collection. It's that absorbing.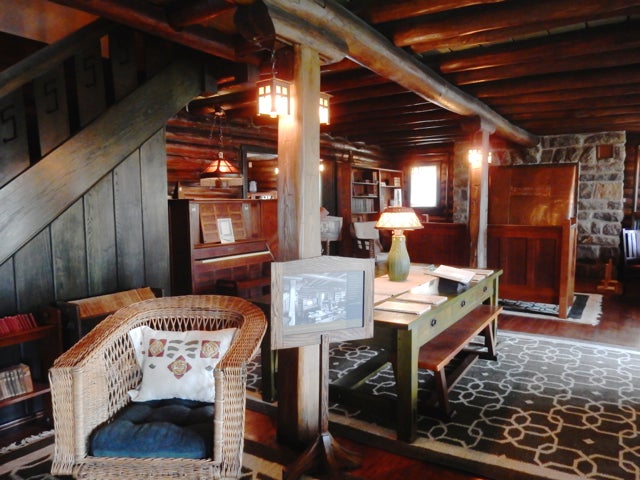 12. Home and furniture design fans surely know the work of Gustav Stickley, whose "Arts and Crafts" furniture was all the rage of the Victorian era (and has been revived of late). But did you know that Stickley, who was a home and hearth trendsetter a la Martha Stewart, tried to establish a Utopian Community in Morris Plains NJ, now the Stickley Museum at Craftsman Farms? Due to financial setbacks, the compound never got off the ground and instead, Stickley and his wife and six children moved into the log-cabin style "Clubhouse" and lived there for 7 years. This dimly lit home, a distillation of the original "Stickley style," features some original furniture, and is now on the National Historic Register and open for tours.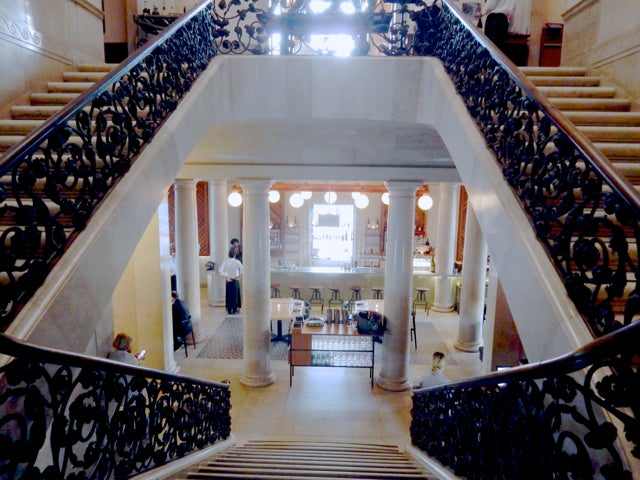 13. Housed in a renovated Renaissance palazzo-style mansion, first built in 1916 by AT&T President, Theodore Vail (who died before he could move in), the striking Jockey Hollow Bar and Kitchen is actually several bars and kitchens spread out among three floors. Manhattan restaurateur, Chris Cannon, sunk his heart and soul into resurrecting this downtown landmark, which, after Vail's death, served as Morristown Town Hall and Police Station. Lavish once again, décor harks back to the Gilded Age, when there were more millionaires in Morristown than there were in Newport RI. Climb the double marble staircase, with stunning carved ironwork, to the most formal Dining Room on the second floor for a 6-course haute cuisine tasting menu ($108, $180 with wine pairing), or stay on the contemporary main floor to slurp 40 North Oysters (Cannon's own NJ oyster farm), toast to good times in the basement Rathskeller, or enjoy tweaks on pub food in the 20's style Vail Bar. The innovative and exceptional cuisine renders Jockey Hollow a destination restaurant.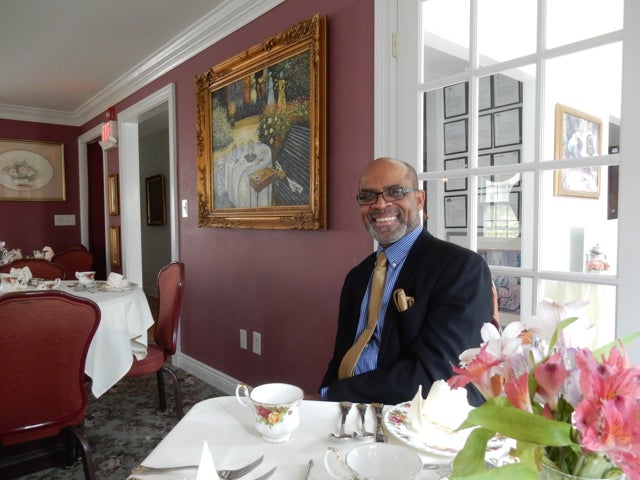 14. Experience High Tea like an aristocrat at The Cosy Cupboard; a cute cottage hard by the railroad tracks and next to a Montessori School in Morristown. The Tearoom's owner, a very dapper James Howard, Assistant Professor of Visual Arts at County College of Morris, was inspired by the sophisticated ceremony of Afternoon Tea in England. He now presides over tables set with fine china, at which ethereal scones, crustless sandwiches, and of course the finest of teas are served.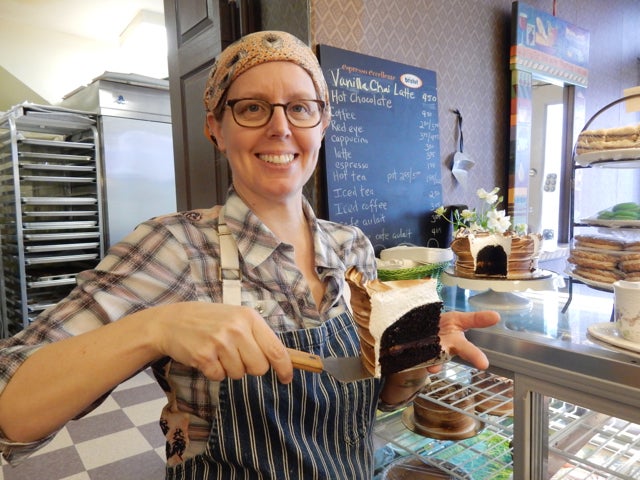 15. Tucked away on a small side street in downtown Morristown, you have to hunt a bit to find Artist Baker. But oh how that hunt is worth it. Owner/Artist/Pastry Chef, Andrea Lekberg, is known for her Instagram-worthy gingerbread mansions, S'More's Cake, Quiche, and Chicken Salad – everything that emerges from her small kitchen, actually. Order anything - it's all amazing - and eat in one of two rooms with walls artfully stenciled by Lekberg's own hand, or under a grouping of "Mom Photos" (she's still collecting them). Lekberg devotes the storefront of room #2 to an emerging business – for now, a florist – and considers herself a small business incubator. "I love creative people and want to encourage them."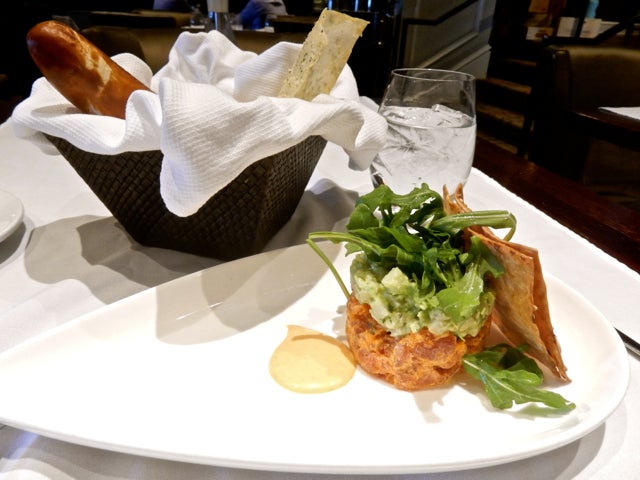 16. Order the unbelievably flavorful Tuna Tartar appetizer at the Blue Morel and Wine Bar @ Westin Governor Morris Hotel in Morristown. You're welcome.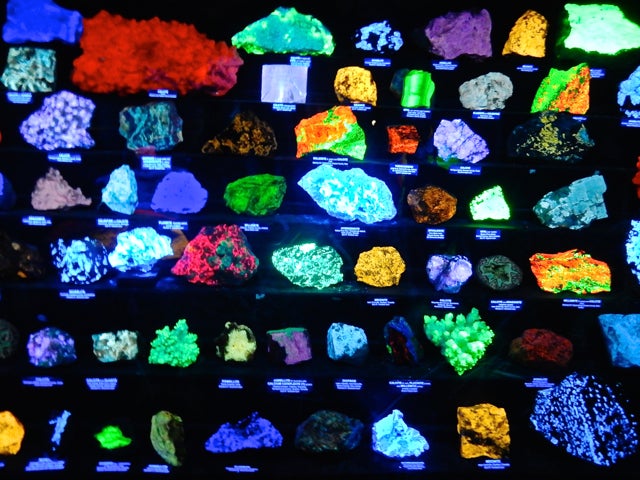 17. Rock hounds already know about Sussex County NJ. New Jersey's most Northwestern section claims the largest concentration of fluorescent rocks and minerals in the world. You can see a critical mass of these glowing objects at a decommissioned zinc mine, which is now the indescribably awesome Sterling Hills Mining Museum in Ogdensberg NJ. You'll gaze upon heaps of these radiant peacocks of the geologic world on a two to three hour tour of the mining complex that includes stops in several museums within museums carved out of the former Zinc Mine's offices and warehouses. Don't miss the Oreck Collection, a multi-million dollar assortment of precious multicolored crystals from around the world, and one of the best shadow-box style Periodic Tables I've ever seen. Built by Bill Kroth, a Civil Engineer/Adjunct Professor of Engineering Geology, who serves as Sterling Hill Mine's President, Executive Director and educator, the Periodic Table has helped countless elementary and high school age budding scientists.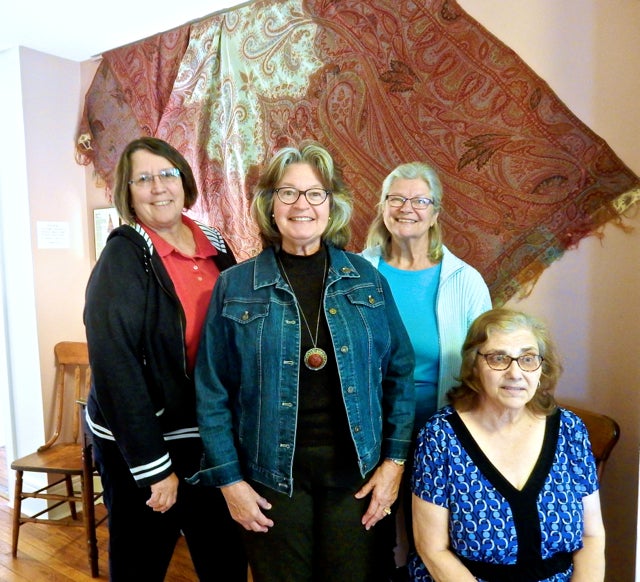 18. What's the secret of a Historical Society's success? What makes the Sparta Historical Society Museum at the 1770's Van Kirk Homestead so vital, compelling and fun? Answer: committed, unstoppable members who can whip up interest in history by making it relevant to today in a way that is visually unencumbered and not overwhelming. In other words, the Sparta Historical Society is not your grandma's doll and doily heritage museum. Exhibits on two floors boast objects both common and obscure. There are plenty of fluorescent rocks from nearby mines, an incomprehensibly well-preserved red polka dot dress worn by a Sparta 4 year old – in 1930, a massive cloak-sized scarf, meant to be worn over a Victorian bustle dress, an original colorfully decorated Civil War Honorable Discharge document, and much more. This is no stale and stuffy museum: it's a vital, enjoyable, beautifully presented collection of local history, thanks to zingy women like Nancy Madacsi, Joyce Simmons, Renee Ferguson and Maryanne Francisco, who bring life and intelligence to this small place.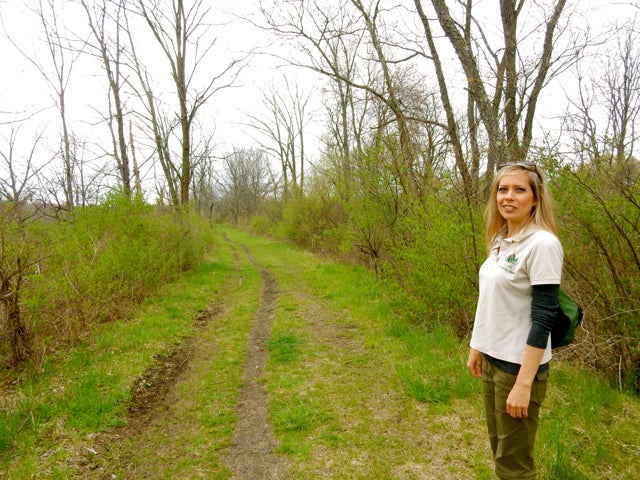 19. Kittatinny Valley State Park in Andover Township has 75 miles of trails and intriguing programs to get you out on them – no matter what level of couch potato you are. There are "nature tours," obviously, and other "interpretive programs." But it's activities like "Hike To Happy Hour," "Walk to the Winery," and "Bike To BBQ," and the like that will really get your juices flowing. These are novel (and very popular) ways to get people active, connected, and fed. A win-win-win all around.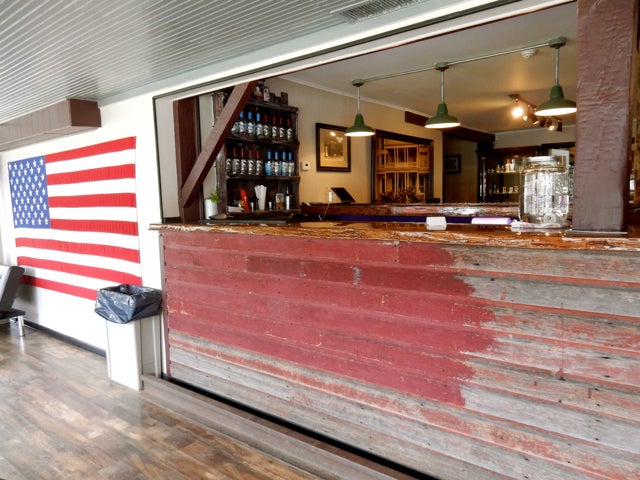 20. One of these "Happy Hours" cited above, is at the brand new growing in popularity Milk Street Distillery in the tiny town of Branchville. Owners, Gordon and Mike Geerhart, were "in construction" before opening this labor of love within the shell of a 125-year-old building. The tasting room, with burnished hard wood floors and red reclaimed barnwood bar topped with a lacquered slice of tree trunk, is striking. But the swanky mixed drinks – just $8 each – imbue the place with "Craft Cocktail" cred, showcasing the house-made Black Vulture Vodka and Wooden Leg Rum to perfection.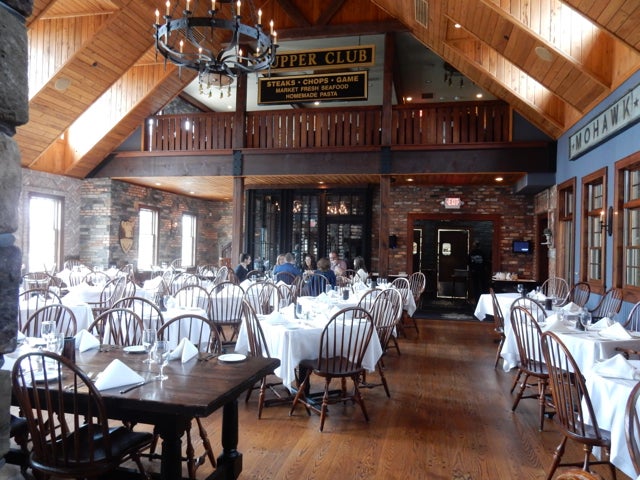 21. Nearly everything at the Mohawk House restaurant in Sparta NJ, from floors to walls, furniture, booze, and food, comes from a local source. And that is by design. Steve Scro and his wife, Rachael, had a vision which culminated in 2005 in this Adirondack-style structure, built out of Patterson (NJ) brick, fieldstone from surrounding land, reclaimed weathered wood floors from a nearby mill, and filled with furniture made by local artisans: touches of Sussex County NJ in each room. "We built with our hearts," admits Scro. Staff serves with a heart as well. And as far as the food goes, it's brilliant on many levels with nary a miss, and from the dirt fresh. The kitchen procures ingredients and goods from forty nearby producers and artisans, purveyors arriving each day in pickup trucks laden with fresh wares. Mohawk House has turned this little pocket of Northern NJ once again into a destination.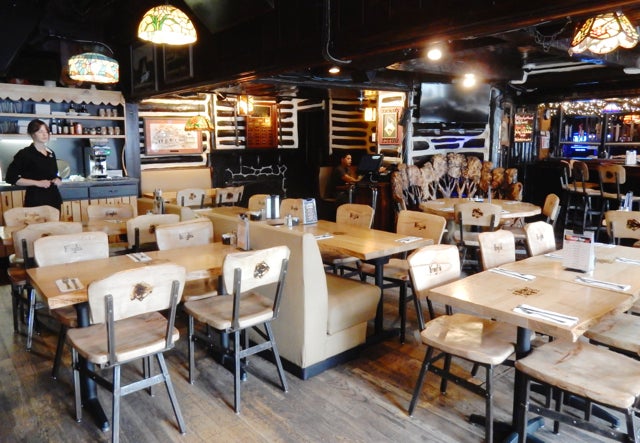 22. Krogh's Brew Pub in Sparta, across from the Lake Mohawk promenade, was built in 1927 as a Trading Post (and is on the National Historic Register). The Fuch's family purchased the Bavarian/Swiss-style restaurant 36 years ago, hiring chainsaw carver, Brett McLain, to design dramatic wooden doors and interior chairs as heavy as iron, giving the room a Viking appeal. Krogh's added an on-site brewery in 1998 – the first Brew Pub in Sussex County. People come from all over the world to wander Sparta's alpine-looking village on Lake Mohawk, stopping at Krogh's for a fantastic burger, hot Panini, and, of course, a pint or three, or flights of excellent in-house brews.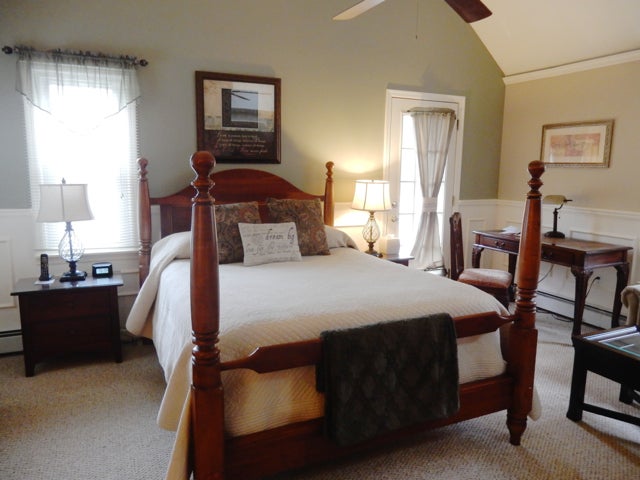 23. If you want to get away and do nothing, book a room a The Wooden Duck B&B in Newton, a luxury 10 room inn owned by Maryanne and Jason Jerome, that straddles the border of Kittatinny State Park in the midst of farm and pastureland (though progressive enough to feature an electric car charging station!). To say that it's bucolic is an understatement. Enter the driveway, climb the hill, and you've found "an escape without an itinerary," says Maryann, whose quiet, calming voice is itself a balm in these frenetic times. This is a haven for birdwatchers, Mother-Daughter combos (there's one room with two beds), romantics - anyone who wants to escape the world. If it's raining, put your feet up. Read. Play a game (provided). Watch a movie (from stack of DVDs). When it's hot, dip in the pool. When sunny, hike the trail on the B&B's 10-acre property that changes from mossy to rocky granite to forest, and connects with a 26-mile rail trail. Hike in the adjacent State Park. Bike the Rail Trail (borrow state of the art bike for free from the inn) Or, do nothing. It's that kind of place.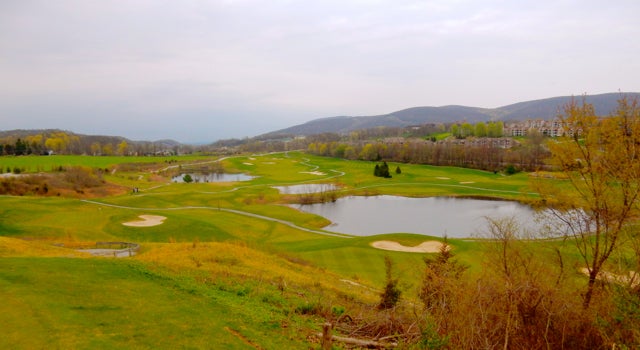 24. If you want to escape to do everything – and that everything includes Golf and Wine - book a room at Grand Cascades Lodge in Hamburg, part of Crystal Springs Resort. Crystal Springs Resort boasts six 18-hole golf courses, but only the luxury Grand Cascades Lodge has a top-shelf restaurant (Latour), and an exclusive 100,000-plus bottle wine cellar. Guests can descend into the wine catacombs on a daily one-hour guided tour of the Wine Cellar (3pm), to see some of the most valuable bottles of vino on the planet – some even available to purchase during dinner on site. Though golf rules here, guests love the terrarium-like "Biosphere" indoor pool (with gelato bar!), and a slew of other amenities that would take up pages to itemize.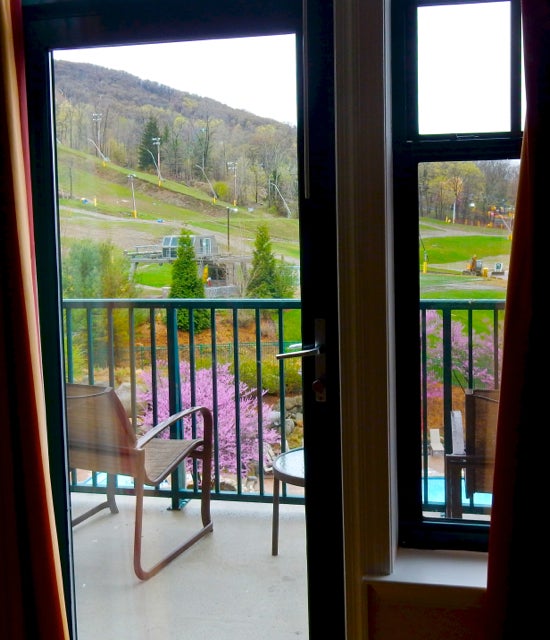 25. If you want to escape to ski, mountain bike, or splash down at a multi-ride water park, and park once without getting in your car again till you go home, make a reservation at The Appalachian at Mountain Creek, a pool of studio to two-bedroom condos owned by investors. Though not quite Vermont, and certainly not Colorado, this NJ ski area is great for active families, beginners and boarders – with the bunny-hill lift right outside The Appalachian's back door. (Stunning in the Spring and Fall, Mountain Creek also does a brisk wedding business, with a signature mountaintop ceremony). When the weather warms, the lifts take mountain bikes and riders to the summit. No such luck with the Water Park, which sits on the side of a high hill (you have to walk). The Appalachian also features indoor Laser Tag and a Virtual Bowling alley – both very in-demand during inclement weather.
Related
Popular in the Community