There will be cursing today. Run away if that bothers you. I don't mind.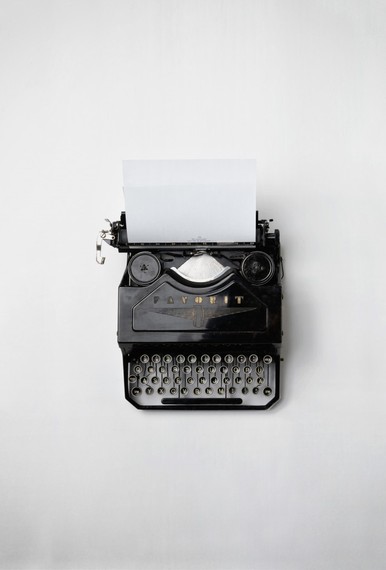 Do you worry what others think about you? Do you sit at your computer screen, paralyzed to type what you really want to say for fear of what your mom, husband, brother, friend, or best friend from second grade might say? Maybe you have shared your writing and been burned, relationships severed, friendships or family relationships strained or even ended. Or maybe those around you are so threatened by the possibility that you will share your abuse story that they actually threaten you.
Others people's problems are other people's problems. Don't take that shit personally. #WriteWhatScaresYou
No. She means that you need to own it. Own your shit. Write your shit. Ignore the voices or others, get in your head, your heart, grab your soul and write the shit out of that shit. This resonates with me because that's how I wrote Broken Places (my latest release) and Broken Pieces. Let's deconstruct.
Why are you censoring yourself? If I came up to you, stood over your shoulder, read your latest paragraph, and told you, "You can't say that!" what would you say to me? Because if you said that to me, I'd tell you to go the hell. Not only because this is my book, but because who are you to tell me what to write? Isn't this my book? My work? My story? My name?
Does this person telling you what to write -- does their name go on that book cover? Are they the ones spending countless hours writing and rewriting the work? No. So, fuck em.
Yet, people attempt to tell us daily what we should or shouldn't write about, right? It amazes me, to be honest, that others who don't know our story, or who think they know our story intimately but can't possibly because they don't live in our heads and haven't felt our emotions or lived our lives, want to censor us for what we may or may not say. What makes them so scared?
I shared a Brené Brown quote the other day about having courage and vulnerability when sharing your story, and someone replied that when she'd done so, people had chastised her, she'd lost good friends (and even family members) because her truth upset them too much, so she's done. She's 'taking a break from truth.'
That saddens me deeply. I'm not judging her -- she's had enough of that. What saddens me is that she is allowing others to make that decision for her, letting them dictate what is okay or not okay to share, because they are embarrassed that she shared her abuse story: now others know and can't deal, which really is just another form of shaming her for something she didn't do.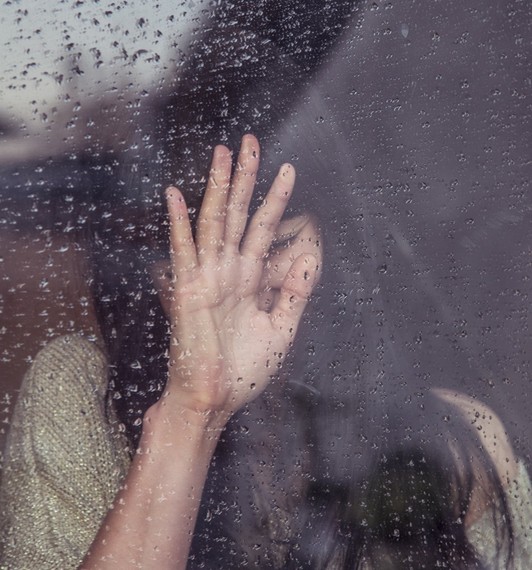 Someone abuses us, we don't tell because we are ashamed. When (or if) we do tell, we are shamed because it's embarrassing and shameful to us -- what child (in many of these cases, as was the case with me) wants to say that an adult used our body for physical pleasure? It's sick and twisted, and yet here we are, alone, forced to wrap our young, innocent minds around these confusing acts, with nobody to talk to, nobody to help us understand that we did nothing wrong.
Fast forward to adulthood: we choose to write about it as a form of whatever: catharsis, healing, therapy, or simply sharing so others will know they are not alone, only to have our loved ones shame us for sharing, or further chastise us for going public in some way. Shaming a survivor is one of the most selfish acts there is.
We survived the abuse -- dealing with your discomfort isn't our issue. It's yours. If you can't get over yourself, oh well.
Survivors don't have to accept that. We have a basic human right to speech. You have a right to tell your story.
One fellow, T, shared his story in a public Facebook post, and with his permission, I'm sharing his story here with you today. T's sister immediately chimed in to scold him for ruining the family name, embarrassing her, accuse him of lying, of creating current drama when all that happened in the past, and on and on. I complimented T on his courage and she came after me, warning me to keep my mouth shut, to stay out of their family business, etc., even though this was all on his public wall.
What I love about the survivor community is that we support each other, and we understand that many people don't understand that we have a right to tell our stories. We don't do it for pity or attention (more on that in a moment), but as a way to heal and bond with others who have also survived, and to help educate non-survivors what it means to live the lives we do, to deal with this shit on the daily.
Sure, there's risk involved in opening up those dusty doors of honesty. I'm not immune to the coughs and sputters of family and friends, even strangers who may or may not judge me for my words, or who place blame on me for their behavior. I'm been called a liar, an opportunist, one person even went so far as to accuse me of 'prostituting myself for profit and attention,' and I'm told often to just move on (as if I haven't).
I find it interesting that people equate sharing my story with victimhood, or 'being stuck in the past,' when that's not the case at all, yet they are determined to tell me that yes, that must be so.
Truth is, those are not my issues.
I wrote a guest post recently as part of my Broken Places blog tour, and the host shared it, as hosts kindly do. Someone on Twitter replied that basically I was 'playing the victim' by sharing my story, compelling people to feel sorry for me. Fortunately, people supported me without me saying a word (I don't respond to those types of comments). If you know me at all, you know that I am anything but a victim...but, these comments aren't uncommon.
I wasn't offended. If anything, I want to thank this person for reinforcing that I'm on the right path to help remove the stigma of child sexual abuse, or any abuse, survivors have to face. This person is a light for me -- further helping me to realize that I still have a lot of work to do. In a strange way, I find comfort knowing that my advocacy work is not done, and I have many more people to reach with my story.
Ignorance needs an audience so that sexual abuse survivors have one, too.
Related
Popular in the Community