The holidays are upon us, and with that in mind, I wanted to share a few of my favorite charities that support moms during this gift-giving season.
While we all want to give, it can be hard to find extra money around the holidays. However, any amount helps, and there are ways to donate beyond just giving money. Let others know about organizations you feel strongly about, post on social media, retweet and share articles (like this one) that highlight charitable groups to help broaden their visibility.
While there are countless organizations out there that support various causes, these groups are close to my heart and need your help.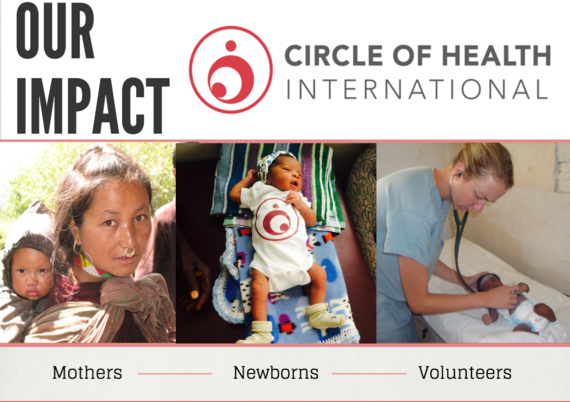 Circle of Health International is a nonprofit working with female refugees who are pregnant or who have young children. This amazing aid group has been working tirelessly within crisis zones all over the world since 2004. They provide medical supplies and equipment, training and midwifery care, and nutritional support, among other things. They have even built birthing centers! This organization is simply amazing. Please watch this video on how and why they work and visit their website to learn more about this inspirational organization.

Consider how many diapers you used in the first month of your baby's life. What about the first week or even the first day? Now imagine that you had to ration diapers and did not know if you would be able to find another clean diaper to use after the current one was soiled? The anxiety would be overwhelming. Having a clean, dry diaper is a fundamental need for a baby, so being able to provide one when needed is a fundamental requirement for a parent. Not surprisingly, there is a significant association between diaper need and postpartum depression and anxiety.

Postpartum Support International is a nonprofit dedicated to increasing awareness of and providing support and education regarding mental health issues surrounding pregnancy and the postpartum period. PSI works tirelessly through volunteer coordinators in every state and around the world to connect women suffering from pregnancy-related mental illness with appropriate providers in their area. They also provide online support groups, weekly chat groups for moms and dads, and a warmline.
PSI holds professional training sessions throughout the country, a yearly conference, and educational campaigns in multiple languages to help improve understanding of the symptoms, potential impact and the importance of treating perinatal mental illnesses. I am a proud PSI executive board member and believe strongly in the work PSI does for women suffering from perinatal mental illness and their families.
Every year in early December, my kids set aside new and gently used toys and clothes to donate to other kids their age. I don't ask my children to give away their favorite toys but instead to share things with others less fortunate. They enjoy this tradition and now do it on their own spontaneously throughout the year without my prompting. They have learned through this ritual that giving is as great a gift as receiving. I encourage you to find opportunities to teach your children about the importance of generosity in whatever way feels best for you and your family. I have been humbled by my children's response, and I hope you experience the same.