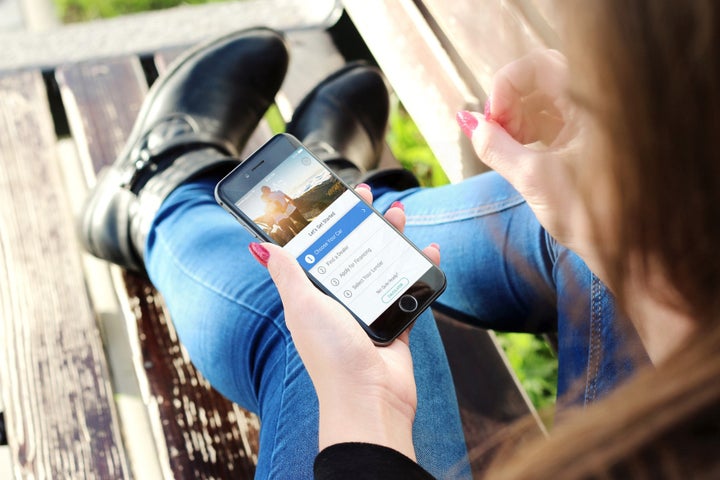 Buying a car in 2017 is still a painful and stressful process. With the ever increasing smartphone usage and mobile app market, Fintech companies are on a mission to revolutionize the car buying experience. Startups like AutoGravity are teaming up with lenders to help consumers simplify their car shopping and financing process, all in hopes to cash in on the the billion dollar industry that hasn't seen a major overhaul in forty years.
With the final quarter upon us, there is plenty of progress on the car buying apps front. Consumers have embraced the opportunity to use helpful apps for the researching, financing, buying and selling of automobiles. Auto-related apps are helping with the loan at the top of the funnel and replacing the finance and insurance departments at the bottom of the funnel. The end result is enhanced choice, ease of use and transparency for car buyers or consumers looking to purchase a car. Let's take a look at the top car buying apps of the year.
AutoGravity
AutoGravity's app empowers customers to quickly and easily obtain financing for a new or used vehicle. Whether you're looking to lease a new vehicle or get a loan pre-approval, this app takes care of everything. The customer starts out by selecting his region and desired vehicle. They proceed to fill out a credit application and thereafter are presented with up to four offers for comparison. This is the first app of its kind to combine the car search process with auto financing so fluidly. It is quite the accomplishment for a company founded merely two years ago.
AutoGravity has soared in popularity as it is the only app that provides the end-to-end experience and leaves the customer armed with detailed financial map for their purchase, eliminating the need for haggling with the dealer. The success of the app is attributable to the fact that the customer steers the entire process and gets a realistic gauge of auto financing options prior to stepping foot in the dealership.
Kelley Blue Book
Kelley Blue Book (KBB.com) has been around for decades and touts itself as a one-stop resource for car buying and selling. KBB app allows car-buyers to price new and used vehicles. It also provides an accurate estimate as to how much a used vehicle will sell for. The app offers vehicle comparisons, expert reviews, video content, 360-degree vehicle photos, detailed maps and directions to local auto dealers, editorials from Kelley Blue Book's own gearheads and plenty more.
Vinny
Vinny is a free app that displays the wholesale price for used vehicles in a quick and efficient manner. It is the perfect tool to help car-seekers and sellers pinpoint a fair price. The price is determined by data collected from recent national car auctions. All one has to do is scan the VIN number, adjust for the number of miles, the vehicle's specifications and the vehicle's condition to determine its fair market value. Each scan is parked in the user's "Garage" for easy access. Vinny even provides vehicle history reports to boot.
Cars.com
Cars.com is one of the biggest brands when it comes to traditional online car shopping. The app provides users with access to a massive inventory of vehicles. Millions of new and used automobiles are listed. The app features price drop alerts, VIN-scanning for detailed information like price comparisons of nearby inventory, the ability to revisit searches without logging in and so much more. Auto-seekers find this app's detailed filters to be quite helpful in the vehicle search process. It allows for a precise sorting of options like body style, fuel type, color and transmission to whittle the field down to the perfect vehicle.
Blinker
Blinker facilitates the car buying and selling process. One can take a photo his or her license and obtain pre-approval for a vehicle loan directly through the app. The app also allows for refinancing with a car photo and the completion of a short electronic form. Blinker provides the Black Book value of a vehicle, mileage and plenty more details based off of a single photograph. Sellers can tap a button to list their vehicle for sale in the Blinker auto marketplace. Blinker facilitates the completion of financial and DMV paperwork in an electronic manner, releasing sellers form their current loans after finding a buyer.
Summary
It is clear that dealerships are losing grip and control of vehicle searching, financing and buying processes due to technology. The silver lining of these improvements is that most apps make it easier for auto-seekers to find vehicles at nearby dealerships, which in turn provides leads to the dealers.
Customers still desire face-to-face interactions with car salespersons at traditional auto dealerships. The vast majority of auto-seekers will not plunk down their hard-earned cash for a vehicle until they have test-driven the vehicle in-person (as opposed to a VR test drive) and inspected the vehicle from end-to-end.
As the auto-app market evolves and matures, the true game-changers in the buying and financing of new and used vehicles will emerge online and as apps. I for one can't wait for the day when the process of purchasing a vehicle is as easy and stress free as ordering a movie through Netflix.
Related
Popular in the Community