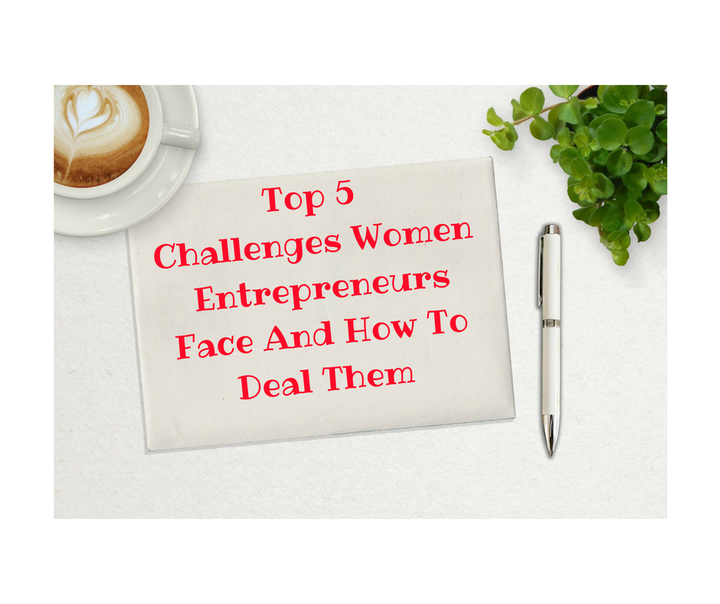 Are you a woman with the dream of setting up and running your own business?
Are there some fears or challenges holding you back?
Thousands of women wish they had their own business and didn't have to answer to "a boss".
Don't let your fears or challenges stop you.
Rather, try and identify the challenge and find a way to deal with it.
Here are the top 5 challenges women entrepreneurs face and how to deal with them
#1 Lack of Business and Financial Skills
Starting up your own business can be overwhelming, and the financial skills is a must to survive. A healthy financial status will not only determine the success rate of your business, but will also make it possible for your business to expand.
The way out is to handle what you can and outsource what you can't. Don't get drawn back with this challenge. Get in touch with financial consultants and get professional advice to handle any problem you are facing. This will help you make the right decisions for your business
#2 Lack of Confidence
It can be scary and lonely for women entrepreneurs, especially when you are just starting out. This fear might constantly stop you from networking and creating awareness about your business. Another issue lies with not being able to showcase your business to its full potential.
The solution to this is to get a mentor. This is to help you find a common ground that will keep you going and encourage you when you feel down. You can also invest in self-help books,
#3 Trying to Balance your Family and Business
This is a very big challenge for a lot of women entrepreneurs. It can be tasking sharing your time between the home front and business. If you give too much time to your business, your family suffers and vice versa.
The st way to deal with this is to get as much family support as you can. Try to strike a balance between your business and family. Ask for help or outsource stuff that might prove to be time consuming. Take it easy on yourself and don't beat up yourself too much if you are unable to meet up with some family or business assignments.
#4 Fear of failing
This is one factor that stops women entrepreneurs from starting their own business. Businesses often require that you take risks. The risks should, however, be calculated.
As a business owner, you should learn how to get out of your comfort zone and take action. It is only when you take action that you can proof to yourself that you can do it. So don't let that tiny voice in your head discourage you come out of your shell and strive to attain your full potential.
#5 Opportunity to Connect and Network
This can be a problem because women tend to shy away from networking events or are too busy with family to go out, network and start that business. Finding the right networking circle is sometimes not easy. Women feel intimidated as a new business starting out.
Just like I stated earlier, you need to get out of your comfort zone and take action. We all have our starting points and you should not be discouraged. You can never tell what will happen in these networking events that will blow up your business with new clients.
There you have it! The top 5 challenges commonly faced by women entrepreneurs. What challenges have you faced? share it with us in the comments!
Related
Popular in the Community