Harlem's Morningside Park--during the Weekend of May 16 & 17--was a popular destination: delectable tasting ground for Uptown's finest residents, socialites, restauranteurs, and tourists for the inaugural Harlem EatUp! festival!
As an unofficial Harlemite, I trucked it north from my digs in Brooklyn for the four-day event of endless food, booze, and style, bringing out the best along Harlem's restaurant mile.
Hosted by celebrity chef and American icon Marcus Samuelsson, and with sponsorships by Citibank and Macy's, guests were allowed to 'stroll' tents of undiscovered tastes, talks, and culture that represented the thriving blocks north of New York City's 110th street.
Notable guest and speakers included former President Bill Clinton (who served as honorary chairman of the event), New York City's Mayor DeBlasio and 1st lady Chirlane McCray, The Food Network's Ted Allen, MSNBC's Toure', Bravo's Bevy Smith, and local business pioneers including Alexander Smalls of Minton's Supper Club & The Cecil, Melba Wilson of Melba's restaurant, and mixologist Frank Waltz of 67 Orange Street.
As I reminisce among the free-flowing soul food and classy booze, here's my cheers to the top 5 best dishes at Harlem EatUp! 2015.
Harlem Shake
100 West 124th Street
Harlem, New York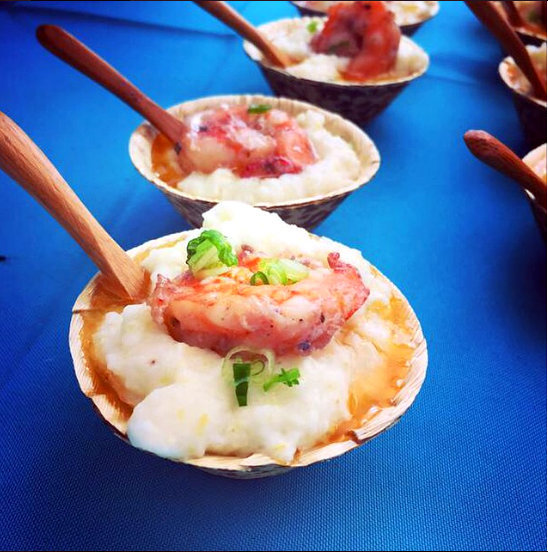 [Photo Source: Instagram]
Dish: Shrimp & Grits
Rich, creamy grits cooked just right, wth a dip of shrimp for one bite on sight.
Make My Cake
121 Saint Nicholas Avenue
Harlem, NY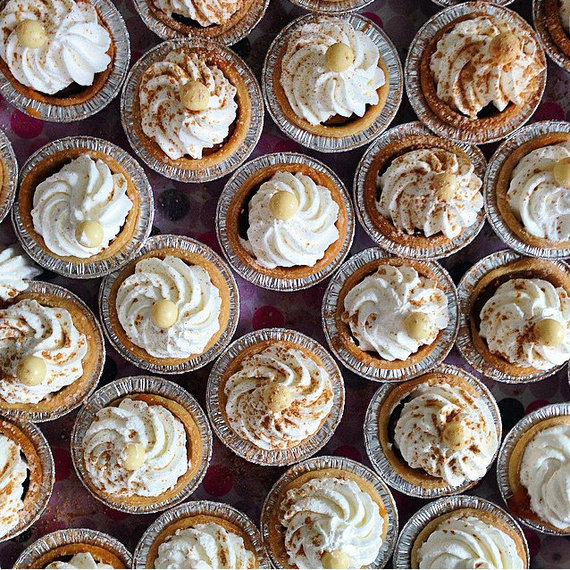 [Photo Source: Instagram]
Dish: Sweet Potato Tarts
Fresh, fun and sweet. Bite-sized treats that beam flavor from Harlem to Wall Street.
Red Rooster
310 Malcolm X Blvd
Harlem, New York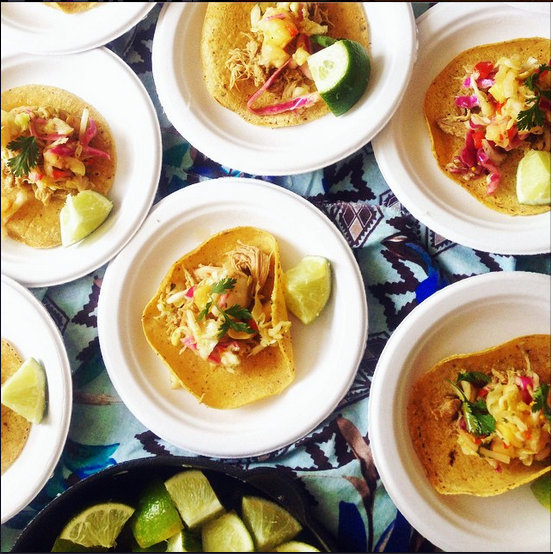 [Photo Source: Instagram]
Dish: Jerk Chicken Tacos w/ Bourbon Salsa
Delicious bourbon salsa and fresh jerk chicken lift an unbeatable taste straight from the kitchen to your tongue.
Lolos Seafood Shack
303 West 116th
Harlem, NY 10026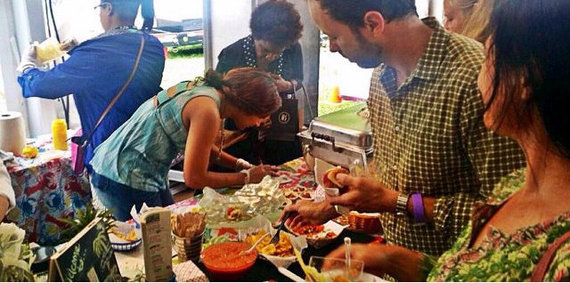 [Photo Source: Instagram]
Dish: Belizean conch Fritters
These savory fritters are an express fried ride into a tasty Belizean tide.
Miss Mammie's Spoonbread
366 W 110th Street, NYC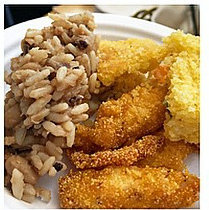 [Photo Source: Instagram]
Dish: Fried catfish, Red Beans & Rice.
Based on a family recipe, it's an inexpensive delight to students, uptown church ladies, savvy New Yorkers, and VIP's alike.
For more information on Harlem Eat Up, click here.